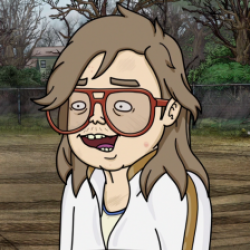 Paulillo
---
San Francisco (via Akron)
Member since 23 August 2013 | Blog
Favorites
SPORTS MOMENT: 2002 National Championship
NFL TEAM: Browns
NBA TEAM: Cavs
MLB TEAM: Indians
Recent Activity
Thanks for the Jason Molina link. One of my favorite artists that seems to be overlooked.
Thank you for the response. I apologize if it came across that I was accusing you of endorsing domestic violence. As you pointed out he pleaded guilty earlier this month, so the timing (for me) was a bit off for posting a humorous picture of him. An earlier post about his plea and sentencing would have made more sense.
Is DJ in a Four Loko coma? I'm concerned you guys.
"Christmas Party 2015!" Huh?
Are we sure Russell will be gone? Everyone keeps saying that, but he's looked absolutely terrible against the only 2 good teams we've played this year. I think he needs to show up against decent competition before we say goodbye.
Cares a great deal for his players? Shane Morris would like a word.
The Counter is good. There was a location near my old office, so I've been there a few times.
I guess I celebrated yesterday when I went to Umami Burger for the first time. Thought it was ok, but not great.
I love that this guy went to LSU and has his practice in Alabama. It's a nice rejoinder to all the derpy comments about the South.
One of my favorite comments in quite some time.
Suit looks great! Not sure about the shoes though.
Not to be that guy, but it's a pet peeve of mine:
I thought the speech was awesome. He's a charismatic dude and I can see how he could be a great leader on the field.
Dexys Midnight Runners are known as one hit wonders in the US, but are actually well respected in the UK. If you like "Come on Eileen" (which is undeniably great) you should check out the greatest hits they put out back in 2003 - "Let's Make This Precious: The Best of Dexys Midnight Runners." It's quite good. Even the tastemakers at Pitchfork liked it.
Another great one - look forward to these each week.
Happy to see Kenny G get some love!