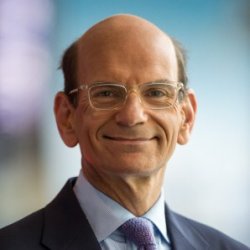 PaulFinebaumIsBiased
---
MEMBER SINCE September 15, 2018
Favorites
NFL TEAM: Browns
NHL TEAM: Columbus Blue Jackets
Recent Activity
Really hope Pantoni and Mick stick around
Sounds like a great addition to the team
Would love to see us flip a guy committed to Oklahoma. Hafley is a much better coach and recruiter than Grinch
Says the guy who has SLUMBER PARTIES with teenage boys
Day is literally doing all the right things. What a great start to his tenure. And the class isn't even full yet!
Isn't today SEC media day, too?
Someone give me some good recruiting news
Fuck Texas
He who shall not be named was a fan of certain "toys" lol (sorry couldn't resist). So happy he's gone; Hartline is a massive upgrade
Kid is a beast. Can't wait to see all the new WR's on the field!
Thanks. Man, that would be badass if we could get both of those dudes. And Ryan Day would definitely be making a pretty big statement by flipping Ricks
I saw an article headline on Bucknuts about Gee Scotts' recruiting targets. What did he say?
JR's podcast is good not because of the hard hitting questions he asks (lol he's not a journalist--he's an entertainer), but because of the variety of guests and viewpoints he has on his show. And until he shows us hit MIT diploma I think Bob Lazar is full of it lol
The 2020 class is looking great so far, and looks to just keep getting better. Fingers crossed we get Robinson, Ransom, and are able to flip Ricks from LSU
Comment removed for violating the site's commenting policy.
I see what your saying, but at the same time Mark Pantoni has said that this sort of fan behavior has a legitimate negative effect on recruiting.
FEED ME THE BOOMS WHY IS THIS TAKING SO LONG
Great movie reference NHBuckeye
Can't wait for Miller time! The kid has a tremendous arm and sounds like he's a hell of a recruiter too
Hell yeah! This kid is a beast. Congratulations to him
Keep beating that drum, Jack. Gotta get Bijan to join the good guys!
I can see why some would pick TTUN right now, just because Urban is gone and the quality of play at the QB position for OSU is unknown right now. That being said, I have seriously high expectations for OSU this year. Not gonna lie, anything less than winning the Big Ten East and beating TTUN will be a major disappointment
BR did an interview with a USC reporter and apparently his aunt lives near USC. So I'm cautiously optimistic about OSU's chances but don't wanna get my hopes up. Clearly OSU is the best school out of his top 3 though
Bijan Robinson would be an insane pick up