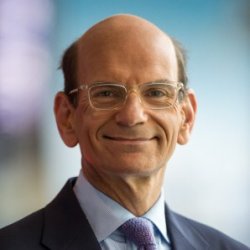 PaulFinebaumIsBiased
---
MEMBER SINCE September 15, 2018
Favorites
NFL TEAM: Browns
NHL TEAM: Columbus Blue Jackets
Recent Activity
Clemson getting some shitty calls tonight. I love it.
Mattison is a smart dude
I think our 2020 class is gonna do big things...
Unless him or his family comes out and says it isn't true then I have no reason to to give it at least some credence at this point because it's new information. Of course, it does run against what we've been told about Gibbs and his interest in UGA, so who the hell knows
Family member took it down. Poster on Reddit (who allegedly knows the family) said they were asked to take down the Reddit post.
I mean, it would be somewhat at odds with what we've been hearing about Gibbs and UGA. But, assuming that's actually his mom's profile, sure looks like she's confirming it.
I posted a link to the screenshot that was posted in that thread. Maybe he's a silent verbal now?
https://m.imgur.com/gallery/5RPO6jS
Someone on Reddit posted a screenshot of Gibbs' mom appearing to confirm that Gibbs will be signing with OSU next month. Is this legit?
Someone on Reddit posted that Gibbs' mom confirmed that he is going to sign with Ohio State. Guess she said so on Instagram?
I feel like Browning, Cooper, and Hilliard all coming back next year is huge. Really hope Wade comes back too
What an incredible year (and career) for JK. Thanks for everything. Can't wait to see you light it up in the NFL!
Yeah, Meyer can be a bit hyperbolic at times but I believe him here
Assuming Fields is healthy enough run better than he did against Wisconsin in the B1G 10 CG, I think we win something like 45-38
JoSh GaTtiS cAn TeAcH SpEeD iN SpAcE
I just remember all the shit talking UGA fans did before the season. "Fields couldn't grasp the playbook/can't read defenses/can't throw" etc.
When the playoff selection committee made their picks, the players and coaches for Clemson were celebrating. Like, they were happy they got matched up with OSU instead of LSU. I hope Day and company have the video of that on repeat in the WHAC.
I'm sure there are some guys who are ready after 1-2 years in college. Hell, some of our underclassmen would definitely get drafted next Spring if they were eligible.
I'll respect the results of the duel
If we end up with Coombs, that would be great. We already know how good he is at developing and recruiting. If we don't, then I trust that RD will bring in someone top notch. Really impressed with the moves he's made his first year as HC.
Interesting. Thanks for sharing
Yeah, I agree. A lateral move by Raymond to OSU wouldn't really make sense
ESPN sucks. Has for quite some time. I don't watch any of their content.
But not too hungry lol
Unfortunately, the price of being great is everyone wants a piece of your team.