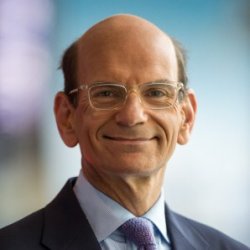 PaulFinebaumIsBiased
---
MEMBER SINCE September 15, 2018
Favorites
NFL TEAM: Browns
NHL TEAM: Columbus Blue Jackets
Recent Activity
It's my BOOM and I need it now
Yes
Bijan Robinson
Well said, Spooner
Business is BOOMin! This class is going to be nasty
He good
Dude is a beast. OU fans are pissed he's leaving.
Everyone calm down. Ryan Day and Alford aren't idiots. We all know there's only one viable option at running back this Fall, and his name is Dawand Jones.
He made a bunch of big time throws today
That's the one knock imo on Dobbins is his pass pro.
Most of the time that's not the case though. Indefinite suspensions pending the outcome of their cases is the right move here. Go bucks
Very good predictions overall.
Usually gotta be smart to work at those kinds of places, but there are exceptions like Jim Harbaugh who once coached at Stanford
Previously worked at Johns Hopkins and Cornell. Sounds like a smart dude. Good hire by Day.
Clemson getting some shitty calls tonight. I love it.
Mattison is a smart dude
I think our 2020 class is gonna do big things...
Unless him or his family comes out and says it isn't true then I have no reason to to give it at least some credence at this point because it's new information. Of course, it does run against what we've been told about Gibbs and his interest in UGA, so who the hell knows
Family member took it down. Poster on Reddit (who allegedly knows the family) said they were asked to take down the Reddit post.
I mean, it would be somewhat at odds with what we've been hearing about Gibbs and UGA. But, assuming that's actually his mom's profile, sure looks like she's confirming it.
I posted a link to the screenshot that was posted in that thread. Maybe he's a silent verbal now?
https://m.imgur.com/gallery/5RPO6jS
Someone on Reddit posted a screenshot of Gibbs' mom appearing to confirm that Gibbs will be signing with OSU next month. Is this legit?
Someone on Reddit posted that Gibbs' mom confirmed that he is going to sign with Ohio State. Guess she said so on Instagram?
I feel like Browning, Cooper, and Hilliard all coming back next year is huge. Really hope Wade comes back too