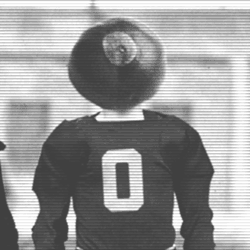 Pastor Of Muppets
---
MEMBER SINCE July 27, 2018
Recent Activity
Regarding KoK, have you been following the continuing drama with Billy Mitchell?
It Happens Every Spring
Long Gone
Vision Quest
Miracle
Not one mention yet that Stiv was a Youngstown boy? For shame.
This is why we can't have nice things.
About sums up this thread . . .
Me neither. Morrison was an overrated lounge singer at best.
Krieger, Densmore, and Manzarek were solid but Jimmy was the weak link from a talent perspective.
Yet another case of "the deader he gets, the better he was."
Love Bad Company, but it has always annoyed me that "10 from 6" is actually "10 from 5".
Agreed with The Expanse. The upcoming season, if they do it right, could rival Game of Thrones' best season for story and scope. The source material is the best book in the series (so far).
In the Chilliwack video for "My Girl", guitarist Brian McLeod is wearing an Ohio State shirt at the end when the band is performing.
Worst of the "Big 4" in a live setting, by far. I got in for free and wanted a refund.
1. Most Nirvana singles
2. The Doors - Touch Me
3. Beck - Where It's At
4. Neil Young - This Note's For You and Rockin' In The Free World.
5. Bob Dylan - Like A Rolling Stone
6. Grateful Dead - Touch of Grey
7. Sublime - Heroin Is What I Got
Rattle That Lock has two great instrumentals on it - the first song and last song, and they sorta tie together melody-wise.
Love it too, but did you know if was a cover?
Just discovered this one yesterday.
It's a shame that when all is said and done, Gene $immon$ will be remembered as a crafty businessman.

Not as a passable singer, songwriter, musician, or performer.
Because it turns standard tuning to flat.
Some musicians who tune down do it because they're tone deaf and when they sing flat it makes them sound in tune.
I almost chose Heat.
Same here.
Book: Ready Player One - Ernest Cline (Sooo much better than the movie)

Album: Scenes From A Memory - Dream Theater (One of the greatest concept albums ever.)
Movie: Manhunter (with Brian Cox, the original Hannibal Lecter)