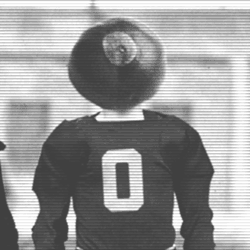 PapaBucks
---
MEMBER SINCE May 19, 2014
Recent Activity
That was a lot of typing just to say "they were better than us."
Not really but okay. Minnesota isn't exactly playing a murderer's row schedule (no Big Ten wins over a team with a winning record and barely won each of their 3 non-conference games). But they award coaching smoke and mirrors in this conference on a yearly basis.
The defensive play of both these teams is trash.
I think Chase Young's performance today opened some eyes in that regard.
Someone in the 1st quarter thread said this team gets exposed today. LOL they're showing they're gritty.
No more gifts today and the Badgers won't score again.
Weather the storm, fellas.
Would prefer Wilson back there myself.
Just like clockwork with some of you…
Oklahoma leads the nation in total points at 353. They have 4290 yards of total offense. Ohio State has scored 348 points (5 less than Oklahoma) with 3687 yards of total offense (600 less than the Sooners). It's pretty clear we're seeing shorter fields on offense due to the defense playing so well.
As much as it pains me, I would rather see the Irish suffer defeat #2 at this point. Awh damn, screw Blue!
Who knew growing out the grass causes dropsies?
Ryan Day was coaching with the Philadelphia Eagles in 2015.
Sheesh, you'd think Sparty has more than 10 points based on the negative comments in the earlier game threads.
They're technically on pace to score zero though.
That's probably because, by and large, Urban doesn't take rebuild jobs like Carroll and Saban did.
Of course Woody coached at Ohio State 21 more years than Urban, including during a period where the administration de-emphasized football, so there's that.
I think of him like a Cam Akers who got away from us to FSU, and who I would have rather landed than who we ended up with that year.
Yeah, sucks landing a back who only rushes for 2400 yards and 17 TDs in two seasons.
If watching the ball doink off James Clark's helmet 2016 vs. PSU didn't convince you that Ohio State's WR play was subpar, nothing will.