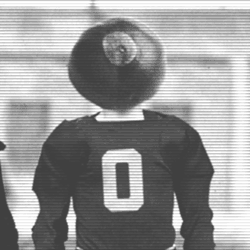 Page Turner
---
Zeeland, _I (via Salem, OZ)
MEMBER SINCE December 13, 2013
Favorites
COLLEGE FOOTBALL PLAYER: Archie
COLLEGE BASKETBALL PLAYER: Mark Price
NFL TEAM: Browns
NHL TEAM: Bluejackets
MLB TEAM: Tribe
SOCCER TEAM: Chelsea FC
Recent Activity
Oops. Aguero and Sane in 2021.
I believe Peps contract expires in 2021, Aguero and one other player this year. While the investigation has been going on, and given the spending by city i thought they would be hit with a transfer ban, like Chelsea. Heard today that others are also being investigated.
You do realize that a double OT loss to another sec team counts as a victory in this polling system.
FWIW Miami coach Chuck Martin was an assistant to Brian Kelly at Grand Valley State for one DII natty and HC for two others
Ditto. Won a small wager when he picked up the Heisman. Could not believe what he did to the Bucks in the Rose Bowl. Did not have great numbers but like his boss in Oakland would say, "just win baby."
Still have my tee with the score on it, ordered from the ASU site. Whenever the skunk weasels get uppity here in west xichigan I break it out. Know a fella that took the points and made out quite well.
wolverine nothing burger. Gotta believe Buckeyes will be included with the check in lieu of a mint.
Great idea. Though not a football player, was Luke Witte from Louisville?
One of the things setting Archie apart was that he fit the Heisman Creed. As Woody said, he was a great player and a better man. Following the guidelines would have disqualified Winston and Manziel, and Mayfield would have been a tough sell. Tebow and Cincinnatis Roger Staubach hit the bill.
Dabs for lying, cheating, pious nests, etc. Woody new Clemson was dirty 40 years ago and they still are. Herman is a close second. Too smart for his own good.
Given the shady dealings of Auburns coach I would say fair is fair.
As an aside I recall being the only one in a room full of fans to see Ernest Byners fumble, a lifetime ago.
Without hesitation I am a Bob Knight guy. He was far from perfect but was head and shoulders above John Calipari, Jim Boheim, UNC, etc. Far from perfect as we all know but look at how many of his formers players have gone into coaching and teaching. Not to mention what he has done for Landon Turner. He expected his players to learn in practice and execute during a game. Steve Alford wrote a book about his experiences with Knight. The title escapes me but it provides a lot of insight into his mind and methods. If he could only recruit a center.
Just read the Boston globe. Appears to be no scandal, no titilating back story.
At least they can have t-shirts made indicating they were co-champions of the sweet sixteen.
I seem to recall Ginn Srs advice to Jr, "use your fuse".
I am hoping that Weber gets drafted ahead of the xichigan running back that gained 1k behind a Warriner coached line and with a pass/run threat at qb, then decided he did not want to risk injury and his draft status in the annual bowl loss. Lo and behold, he is not even listed.
That said, we all know what a crapshoot the draft is. After all where is the sequel to "Draft Day"?
I believe he hit a home run, maybe a game winner or walk off, in his first game as the Indians player-manager. Used to crowd the plate and dare pitchers to throw inside, which led to a lot of HBPs. Great competitor, tremendous knowledge of baseball the way it should be played, and a better man. RIP
Outside of Warriors, sport specific sites; Premier League, Formula 1, NHL, and MLB dot coms.
Terry McLaurin - work ethic, leadership. Tom Brady - xichigan xan.
Just wondering if the new head coach had a discreet word with Tathan about his behavior and future with The Buckeyes. Dual purpose, opens up a scholarship and gets the attention of the locker room.
Staff shakeup, per footballscoop
I agree. Coach Day is familiar with Mattison and Washington ( now looking for Jefferson and Monroe), consequently making the offer and hiring much easier. Similar with the new DB hire. If they were not from the rival it would be more of the assistant coach carousel.
Some random thoughts. I believe all of the teams bowling from xichigan lost their games ( eastern, western, little bro, and the skunk weasels). Saw on football scoop that richrod has landed at ole miss as the oc. Lets not forget GOAT, Tim May for being what a reporter/newsman should be; fair, honest, and accurate. Kudos to the Bearcats for win 11, and not giving up in the 4th.
To Buckeye Nation, always remember who you/we are, lest we become like the folks from the people's republic of ann arbor, or south bend. Let's all have, and contribute to a great 2019.