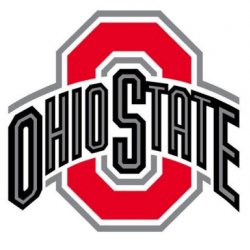 PAG
---
Member since 07 February 2014 | Blog
Recent Activity
Fresh start for Braxton. New position, new number. I like it.
J.T. Moore is still on scholarship (he will be a 5th year senior this year). Also, I don't think Rashad Frazier is on scholarship. I believe he is a walk-on. I have never seen a media report where Frazier was put on scholarship.
Clark will be given a medical redshirt for last year and will start next year as a redshirt freshman. Darren Lee and Michael Hill are in the same boat. They both played in games last year but were then hurt. They will both also be given medical redshirts and start next year as redshirt freshmen.
Underwood was hurt last year and took his redshirt year (he did not redshirt as a freshman). He will be a 4th year junior next year.
There are only 3 potential 5th year seniors - Rod Smith, Darryl Baldwin and J.T. Moore. Urban mentioned Smith (last chance for him) and Baldwin (starter at RT) at his press conference this week. No mention of Moore. I think Moore is the only potential 5th year not coming back.
Also, where has it been reported that J.T. Moore is not coming back for a 5th year. I'm not saying he is or isn't (I have no idea), just that I have not seen that reported anywhere.
I'm pretty sure Frazier is not on scholarship.
I think the new site looks great.