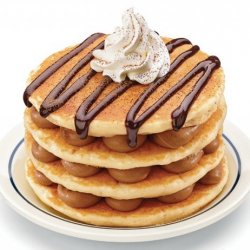 Pace'sPancakes
---
MEMBER SINCE March 15, 2016
Recent Activity
They run the combine 40 on a track.
After all the years of success I've seen with OSU basketball, this is my favorite team to watch out of any of them. Thad had amazing talent, but I always felt like there was something left to be desired. there was a lack of grit...toughness..."want to".
This team just has it. I'd sign Holtman to a 25 year contract as quickly as possible, because other big programs, and possibly some NBA teams, will be calling very soon.
I'm so glad he chose us....but I was wondering if the way he said it sounded like fingernails down a chalkboard to anyone else.
Glad I'm not alone.
This is one guy that we just couldn't lose.
Mike Vrabel....you are disowned. Leave our staff alone.
Imagine how it would have looked if Hooker didn't get injured...
You're a mean one....MR GRINCH.
Both....Withers AND Beck.
You're underestimating the things that Haskins did this year. Most notably: to be able to come in against meatchicken with the game on the line, and to play like he did? The kid has the potential to be GREAT.
Zero chance of Martell beating out Haskins. However, with as automatic as third and short has been over the past few years with a running QB, I wouldn't be surprised to see a package on third and short for Martell if Burrow transfers....which I believe that he will.
Seriously? What has Burrow done to deserve that comment? I have heard nothing but GREAT things about the kid. I hope he stays, but I wish him the best no matter what he does.
But I still get your point here.
Actually, Lee is really coming on strong this year. He's starting to impress in NY, from my understanding.
The bottom line is that they didn't trust a Barrett-led Buckeye squad. They've been through that embarrassment before, and he made them even more weary in an AWFUL b10 championship game. They made the correct decision, and if Haskins had played the b10 championship game, we would have been in without a doubt.
If Barrett doesn't get hurt, we lose the game against meatchicken.
But you are actually correct.
I have a friend that is an FSU fan that says none of the florida schools wanted him and that UFM is just taking scraps that nobody else wants.He said that he has character issues, and was rated way too high for his actual skill level.
I told him to worry less about the salt on his taste buds, and more about winning more than 6 games in an entire year.
Not only did keeping JT in stall the offense....and expose the inexperienced defense...but it appears as if the whole thing may have stalled recruiting, too. Not a ton of excitement around the program, and I believe keeping JT at QB is the catalyst. It reaches far past the games played on the field. 31-0 to clemson. Getting trounced by Oklahoma and Iowa. No playoffs.
It's all connected.
I was so worried when I saw this hit. I'm so glad to see him doing better, and that the outlook is good with this situation. Get well soon, Ryan!
Speaking of which....why the hell is a New Years 6 bowl on Friday, December 29??!??!??
Agree 100%.
And I would think that the guy with the inside track at the center position would be Brady Taylor.
While I greatly appreciate who he has been for us, I cannot wait to never see him throw another pass in a Buckeye uniform. However, great toughness, great character....all-around great guy. He is going to be GREAT coach one day.
Thanks, JT. Good luck with wherever you go from here.