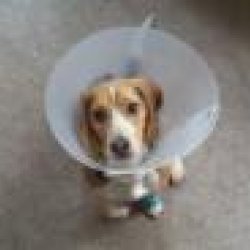 P-Rickles
---
Member since 14 June 2011 | Blog
Favorites
NFL TEAM: Daaaaa Bears.
NHL TEAM: Columbus Blue Jackets
NBA TEAM: Daaaaa Bulls
MLB TEAM: Chicago Cubs
SOCCER TEAM: Really?
Recent Activity
HOW...
F'ING...
COOL.
Unreal. That was AWESOME.
I saw the picture on the main page for this article and though, "Why are our linemen carrying a big banana?" I am not a clever man sometimes.
As she should! I'm a proud Ohio State grad, and even I think those girls should be ashamed of themselves.
I don't mean to be a party pooper, but that NC by Maryland, along with the Buckeyes MNC in football, are the B1G's most recent championships in the respective sports...
I liked that we played "Throw the ball into the paint so the big white guy could get a million blocks instead of kicking it back out to the open man at the top of the key" for the last 10 minutes. That was a real barrel of monkeys. Nightmare. Well, good season, anyway. Spring Practice! Woo!
I see this cat's car parked at the Wendy's by my house all the time. It's batshit insanity I can get behind. He had "In Fickell We Trust" on that window from day one of his tenure...
I'm headed to LebowskiFest in Louisville this weekend. White Russians with Buckeye Vodka? THey are now on the agenda. Hooray, local industry!