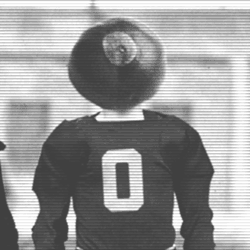 oztintacius
---
MEMBER SINCE August 12, 2014
Recent Activity
Proctor played well. He needs more PT.
The key to winning is the same with any OSU game ever: run the ball. OSU needs enough prepared counters for a loaded box in the first quarter to back them off as I expect Team Dabo is going to make stopping Dobbins their #1 priority with an extra defender.

I expect Chase to be moving around a lot much like the 1st Wisconsin game. If they slide protection or use 2-3 like Wisconsin did, why not drop him into coverage and bring pressure from the other side?
Michigan doesn't have a Trevor Lawrence or an Etienne. Clemson has better receivers and a really good OLine too.
They're legit.
I think Proctor needs to be out there more against Clemson.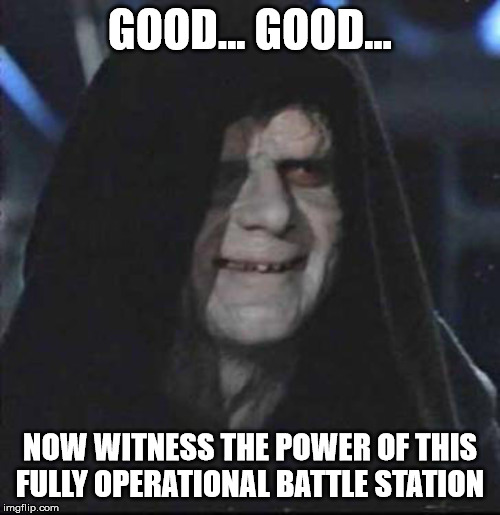 I'll take the 4 we have in this class over any group other than Alabama's current starting 4.
It's a talented group. Maybe not what they had in 2016 - 2018 , but still really good.
and gave up 47 points to each ranked team. #big12football
OSU will have as many top 15 wins as LSU, by larger margins... they also have 4 top 20 wins currently and if Cincy can pull off an upset they will have 5.
More top 20 wins by more points. Eye test. Metrics. Whatever - OSU is better.
It's also really weird that given our depth issues at safety that Brendan White has just completely disappeared. He was really solid last year and a great athlete...
Subs - Banks, Riep, and Brown were all out there way more than they have been all season. I was surprised at just how much 1st half PT all of them got... I think the staff was looking for someone to step up, and it appears Riep did.
That Julian Fleming dude looks like he could be playing on Saturdays right now. Unless he struggles with the offense and routes, I can't see him sitting.
I see no scenario in which LSU isn't in the playoffs. I think you can *almost* say that about OSU as well.
The young corners replacing Shaun Wade really struggled and tbh Arnette struggled in that position as well. Wade is a first round talent and absolutely vital to this defense.
Wade plays a VERY unique position as OSU plays 3 linebackers, 3 CBs, and 1 safety in their base D. Wade plays a hybrid corner/safety due to his ridiculous talent, and we didn't adjust to a two safety look until later in the game.
That being said, Riep settled down in the 2nd half and made nice plays and played solid coverage. However, he needs a safety behind him. Once we ran more 4-2-5 we were fine. At least, that was my observation.
The 4-4-3 needs to go unless we are playing Wisconsin. :)
I'm not concerned for OU if Baron Browning gets healthy during the break.
Wisconsin is a very good opponent. Need to bring it next week.
It has taken two decades of total dominance to make it clear what has been true for 100 years - OSU is the superior program. 100 years of history backs it up.
Let them have their pre-world war 1 glory days, that's all they got. #regionalProgram
The Mike Valenti show should be GOLD on monday.
What I really liked was how quickly you could see #10/12/26 out there in the secondary grow up during the game. They were thrown into the fire against a good receiving group with Patterson really throwing it accurately. They seemed to get their legs under them in the second half, and that could pay MAJOR dividends down the road. A guy like Cam Brown just needs reps.

Bumping for "I told you so" points.
Missing Wade out there today, big time.
I expect to see more of what Ryan Day has done all year - adjustments at the end of the first quarter. He seems to come in with several plans and lets the other coach tip his hand first.
"Ohio State isn't more talented 1 through 22, just 22-85"... ahh there is the delusion.
No, they literally are more talented 1-22.I struggle to find a talent advantage for *ichigan other than at WR.
and guess what, in the final game of the regular season is when 22-33 matters the most!
Desmond is a certifiable idiot. "That's the first time they played a good team all year and only won by 11"
Didn't Wisconsin drop 35 in a half on them?
It's no fun if they don't think they're going to win.
That being said, he has some valid points that have me concerned as well... the health of Justin Fields and OSU having expectations beyond this game. HOWEVER, if you are breaking down OSU/Michigan in a potential snow/weather game and you do not mention the FACT that Michigan sucks at running the ball basically against anyone, while OSU is very good at running the ball even against good run defenses, you haven't done a good job.
Michigan doesn't beat OSU, ever, when OSU has a higher YPC for the game. It's that simple. If they can come out and run the ball on OSU they can win - but to act like Joe Montana is on their team and they're going to go air raid in the rain is just foolish.