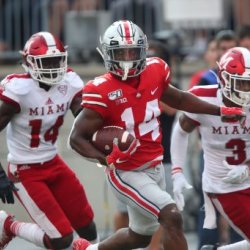 OxfordRaisedBuckeyeBred
---
Indianapolis (via Oxford, Ohio)
MEMBER SINCE March 18, 2020
I try to say smart things to the forum and post interesting topics whether it is from my high school or at home in Indiana.
Favorites
SPORTS MOMENT: 85 Yards through the heart of the South, Miyazaki trucking Nolan Turner, Sermon's 331 yard performance, Spencer to Thomas, Steve Miller Pick 6, Jaxon Smith Njigba Toe Tap Catch, Day's Onside Kick vs. Maryland 2019, Ruckert's catch vs Wisconsin 2019, more
COLLEGE FOOTBALL PLAYER: Too many Buckeyes to count
COLLEGE BASKETBALL PLAYER: Bobby Boucher
NFL TEAM: Cincinnati Bengals
NHL TEAM: Columbus Blue Jackets
NBA TEAM: Mean Machine
MLB TEAM: Cincinnati Reds
SOCCER TEAM: Cincinnati F.C.
Recent Activity
They return 11 starters on defense. Still not enough for #1 in my opinion though.
Ed McCaffrey is the head coach for Northern Colorado and that's where I expect Dylan to end up.
I believe we'd be at 85 scholarships if we take Davis, Tuimoloau, and Ricks. 84 if we take 2 of 3. If Davis commits, do not recruit Gaoteote or To'oto'o. One guy will transfer out, whether it is Miller, Pope, someone else, or both.
Why would any offensive lineman want to commit to UK over OSU? I understand why Burton (a Lexington kid) did but a Louisville kid? This guy must be DrummWebb 3.0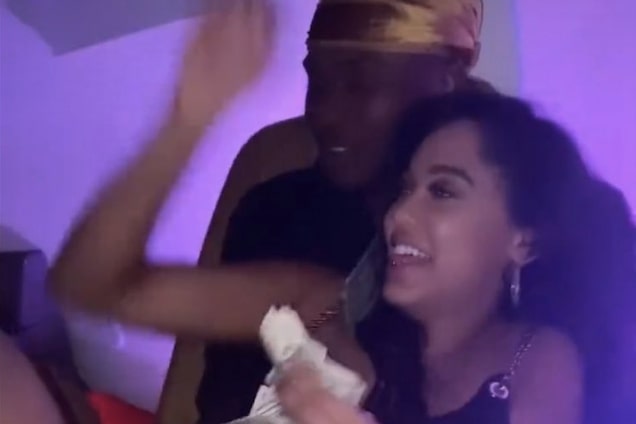 It'll be alright. We're used to it. By the way, what the heck is on his head in this photo?
Let's go. As a Bengals fan this makes me happy. New winning streak vs. Pittsburgh for the Burrow Boys? I really hope Haskins gets the nod if Ben retires.
If we get Tuimoloau, screw it, put him on kickoff. If not him then Harrison.
Domani is USC or USC. Will is OSU, USC or the ravaging dumpster fire up north.
Bengals please take Togiai in the 2nd
This is fantastic. Tennessee was sneaking money in McDonalds bags to avoid detection from the NCAA. It's kind of like those Florida Man stories."Florida man caught stripping and illegally feeding gators in public!" Except this is in Rocky Top. The most ironic part is that they still managed to go 3-7. They cheated only to get a grand total of 3 wins. I don't know what to say. Only Michigan could reach THIS level of absurdity and pure stupidity. What's next for the Vols? Tom Herman? Or, how about the legend himself, Jim Harbaugh? Tennessee would probably try to hire Arizona's fresh new defensive coordinator. Why? Because it's Tennessee football and they are more dysfunctional than that team up north. Holy moly, Vols.
MHJ at 8 would be perfect
Just make it 2 block 0's so it doesn't look weird when they line up. But agreed, Munford deserves it the most.
If Olave keeps 2, I could see Egbuka getting 1
1. Why is voting off
2. Beating TTUN and reading new "Losing Effect"s is always more important than winning the natty
Hoping he becomes the next GM too.
JT Tuimoloau, are you listening?
Anyways, back to talking about Anthony Schlegel. I thought the tackle was in the SDSU game, not the UC game.
That's true. Also makes me think that Wilson might come back for 2022. We have 7 guys who I'd say are completely ready for action. Olave, Wilson, Williams, SmithNjigba, Fleming, Scott, and Egbuka. Deepest recieving core in football, no doubt.
Wonder where this will lead with people like Gee Scott. Anyways, I'm so happy Olave decided to come back. Mega Boom
Anyways, back to offensive line talk. Do you think that Vimahi or Wray can shock some people and get some PT?
3 best QBs next year:
CJ Stroud
Jack Miller
Kyle McCord