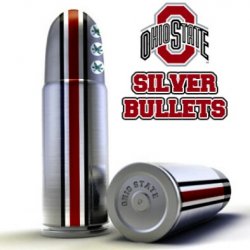 OWUWOODY
---
Powell (via Columbus)
MEMBER SINCE February 10, 2014
Favorites
SPORTS MOMENT: 2002 National Championship vs. Miami
COLLEGE FOOTBALL PLAYER: Chris Gamble
COLLEGE BASKETBALL PLAYER: Jimmy Jackson
NFL TEAM: Cincinnati Bengals
NHL TEAM: Columbus Blue Jackets
MLB TEAM: Cincinnati Reds
SOCCER TEAM: Columbus Crew
Recent Activity
Scarletzone
Fans do cocaine, and players wear normal uniforms?
Someone do something! Before Trev Alberts unearths himself, provides Polaroid pics of ZS giving himself a Brazilian Wax, then gently cooling his nutsack off in Mirror Lake.
I second, Stranglehold. In all seriousness all 8 minutes and 21 seconds should run until the ball is kicked, lol!
Dude, same boat. You'll never match the fandom to our beloved Buckeyes. I have been a Bengals fan since my Hutch uniform replica days. It's tough, but it is your team. You leave, and you might as well root for Lebron in LA. The Saints are the S&G of the NFL...therefore, I suggest no Browns, because if they do win something of grandeur, your old Bengals tweets will resurface via Brett McMurphy as he is diligently writing for the Camel Toe Gazette.
Commas, save lives.
They still need it, to put it on his mama's grill piece!
As much as my head is spinning from keeping this clown show from ruining one of this years last productive Saturdays. I sure hope the 'Boys @ The Woody' are keeping their laser focus...I have been told Championships are won in camp, as I started drinking bourbon 32 seconds (est.) after Snookie tossed this Molotov Cocktail through Herman's kitchen window.
Been there done that. When you said TTUN was 10 years behind, you weren't lying!
At least Trump split the 'Mob' into two last night, I say "a win" of sorts, in this weird media vacuum we all reside in. A diversion, has won a lot of wars.
I have a crispy $20 that says Brett McMurphy is sitting at home with a Zima, with a jolly rancher crushed in there, smelling his own farts. $20
Has there ever been a team where the main leaders were wide receivers? Just thinking out loud and realizing how big of prima donna as they become typically when they go to the pros...Generalizing a bit.
I have never rooted this hard for French named players in my entire life!
The same facemask, as well! Whatever works! Go Bucks! Beat _ichigan!
I am 38 years old and had the blessed opportunity to grow up going to home games with My Dad. He showed me the perfected craft of mourning another "what if" season, and defining with lazor point accuracy my hatred towards TTUN. This UFM tenure IS what was promised and WE all must stop and bask in the light of what will not last forever. Thank you Urban for mitigating my childhood disapointment. Go Bucks!
All I could think while watching this is, Husker fans are very fortunate Joe Bauserman didn't have this rocket launcher arm thingy.
187 on Bernie Mayfield's Azz!
From ohiostateuniforms.com:

While the helmet has not yet been released, a source tells us that Hydro Graphics Inc. — the company that produced Ohio State's chrome lid — is working on a 'leather' helmet.
Definitely no proof, but it is the same company, HGI, that did are chrome helmets. I want to reiterate, regardless I definitely do not want to see faux leather helmets!
These would be appropriate and appreciated. Just saying.
No thanks.
I have heard rumblings that they are working on a faux leather helmet? I really hope not. Any other mock-ups?
2 years of Spanish in college, and regretfully wish I could say "Loaded" in Español.