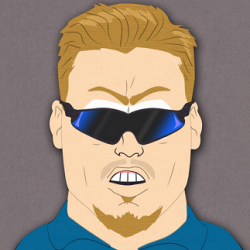 OvalBeachBum
---
Columbus
MEMBER SINCE March 05, 2013
The Ohio State University class of 2015.
Favorites
SPORTS MOMENT: Watching B. Miller beat Wisconsin at the shoe as a freshman during the lost year, Being a student during the beginning of the Urban Era and the UNDISPUTED National Championship.
COLLEGE FOOTBALL PLAYER: Anthony "Gonzo" Gonzalez, Mike Doss, EZE, Darren Lee, and Braxton Miller needs more touches
COLLEGE BASKETBALL PLAYER: Jake Lorbach or Jamar Butler, 3'Angelo Russell as a runner up
NFL TEAM: Cincinnati Bengals
NHL TEAM: Columbus Blue Jackets
NBA TEAM: Cleveland Cavaliers
MLB TEAM: The Cincinnati Redlegs
SOCCER TEAM: Bayern Munchen
Recent Activity
Thats speculation at best. What if the mental issues are partly caused by toxic family members? Im not saying thats the case here, im just saying that you assuming hes homesick because hes dealing with mental issues is just that; an assumption.
Is it just me or has Tim Brando said like three times now that Kaleb and Andre are cousins?
If I could upvote this 1,000 times I would. Watching ESPN melts brain cells just as bad as CNN/MSNBC/Fox.
You're right, because before the African slave trade, no one ever picked cotton.
You old geezers and your blackberries ;) obviously my take is totally anecdotal, I'm in mid-20's and have younger siblings, and no one in my life aged 18-35 texts like that. Everyone in my life older than that range texts like Urban. I admittedly have less experience to younger than that range.
Really I think it's kind of the opposite. Young people don't text like that, they actually commonly use full words, as they grew up with smart phones that had good autocorrect. It's really only old people that had to learn using T9 that still use u and ur and other abbreviations...mega cringey seeing that he texts like that. Total old man move haha
Totally agree about reasons why people aren't going to games as often anymore. I remember making the mistake of going to the early season fcs games in the sweltering heat as a freshman...not worth it.
To be fair, if I wasn't a buckeye, I'd be saying the same thing...
Always felt bad for AM, he seemed to have great hands and good route running, but it just never came together for him. If he can stay healthy, I think he'll be 1-2 in receptions this year.
And I still strongly dislike Dan Fouts for being bad at his job to this day. He's either 1.) Biased, and was pulling for Miami, or 2.) he's blind and doesn't know anything about football. The call was about the fact gamble was held before he got to the endzone. Everyone always shows the wrong part of the play (this clip included).
Are we really getting mad at the guy because he wore a construction outfit and looked stupid? We're better than this...literally.
The Quoted statement is a quoted statement. don't put your own opinionated projections onto it, thats how we get in this terrible mess of reporting in the first place.
Lol, kinda like believing Courtneys story without independent corroboration? Fuck, even THE COPS didnt believe Courtneys story.
Sounds like something you know to do from experience.
In all honesty, these guys couldve went .500 and I wouldve enjoyed watching this team this year. Unlike recent years, the energy and heart were back for this team. Them overachieving and playing great was icing on the cake! Always going to remember these seniors!
Havent been able to say this for a while about buckeye bball, but Im going to miss these seniors.
I wish we could just watch it live...
Fuck yeah I was. Thats why it would be sweet indeed to see Michigan shenanigans
Not trying to stifle belief or what not, but as a sidebar, I don't think we as modern men give ancient man enough credit. Ancient man achieved some astounding feats of engineering, some of which we still dont know how they did it, and they did it without the accrued knowledge of thousands of years of civilization. They couldn't just fire up the ole laptop and see how the other ancients built there pyramids to see how to do it best. They just had to go for it. Mad Props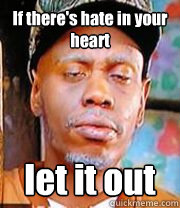 It pisses me off to no end that he can get away with avoiding tough questions from the media by just bringing his daughter up on stage with him. Then if a media member complains about the focus of the presser, people crucify them for not "loving Steph's cute kid". It's a stupid double standard and I hate it!
A lot of people would argue that we have found bones...
Whats your stance on the possibility of Sasquatch?