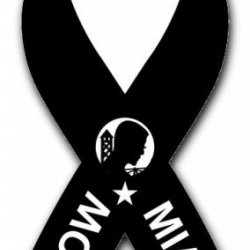 outdoorbuckeye
---
MEMBER SINCE March 27, 2015
Favorites
NFL TEAM: Brownies
NHL TEAM: Jackets
MLB TEAM: Reds
SOCCER TEAM: Crew
Recent Activity
< - - - - Guilty
To bad he cant tackle Jim Harbaugh, then we'd have a new Alien Versus Predator.
Those articles make me feel like a complete idiot.
I thought the last 7 years we were gonna have top tight end production./s On a serious note, I thought for sure we would have won a heisman or 2 with Meyer coaching.
Only one guy is starting right next to the finish line.
I dont know any insiders, but I did stay at a holiday inn Express. I also saved 15% on my car insurance by switching to Geico.
It's not at all but people cant help themselves but bash players.
As someone who has battled depression this is heartfelt news. It's easy to tell people to go and talk to someone, but isnt always easy to speak about the darkness inside. Prayers for his family and friends.
I dont think he got burned, but I love my steak still mooing.
I think Baldwins coin toss just landed on tails.
Here's a Curtisy up vote for you good Sir.
I thought speed was the only important intangible. Who'd have thought leadership was an important attribute among linebackers./s
Glad she is back home!! I know I'm sad when I'm away from my dog for more than 24 hours. I cant even go on vacation unless he can come too.
Did you smoke pot with his brother Johnny?
This was my thought as well. Blowout loss to Purdue kept us out, that's a fact.
Dont know if it might help, but reach out to any local groomers. My wife has helped with our facebook page several times when pups have been lost in Delaware. Hopefully she returns safe and sound.
+1, however I really like the red ones. It's actually my favorite part of the black uni's.
Sorry man, but you cant hurt my feelings with your words. Cant an opinion be posted without insulting people. You cant help yourself but try and talk smack. And as far as explaining why anybody played over someone else is impossible. I am not there for practice and meetings. For all anyone of us knows maybe White struggled in the film room. To pretend that you know the facts is short sighted at best. I'm interested to know how many meetings and practices you attended.
First off, I didnt cry. I also havent called anyone dumb. I dont use message boards to call people names. I'm also not a keyboard warrior/ couch coach who thinks I know better than people who are paid millions to win games and develop student athletes. If it makes you feel better to throw around assumptions I cant stop you.
Maybe you should get a head coaching job since you know so much better than them.
Maybe he tackles a lot better, maybe the team also needs his leadership on the field. We dont get to see what the coaches see. There are more intangibles to playing football than just speed.
I agree. He should also start every practice with this song. https://youtu.be/q0kSuZFOwFE
Its really irritating reading how many people are trashing Tuf. A bunch of people that think they know better than the coaches. Most of the people doing it could never play for any power 5 team. Let alone play a season after the injury he sustained. How bout we let the season start before complaining so much. We've had plenty of players make major turnarounds late in their career.
The Animaniacs were my favorite growing up. Even pushing 40 I'd watch it if it came on now.
I hope you are right. I'd love to see Dobbins first team all American.