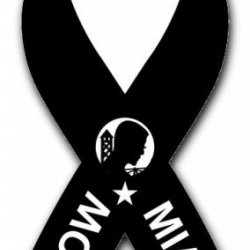 outdoorbuckeye
---
MEMBER SINCE March 27, 2015
Favorites
NFL TEAM: Brownies
NHL TEAM: Jackets
MLB TEAM: Reds
SOCCER TEAM: Crew
Recent Activity
Free with donation.
I'm sure we could make an 11w team. We could go get our asses kicked for only 500k and do it on the saturday before the ttun game. Call it duck sh!t saturday.
My favorite is the 2018 Ttun video through the eyes of a _ichigan man. It makes me smile everytime I see it. https://youtu.be/hE79-kQM7VI
I heard Young was starting tonight./s
Dont make me puke.
Hooray Beer...... I mean sports.
Maybe a lime is the sure for Corona. Everyone I know that drinks that stuff says a line makes it better
He got a promotion this year to Mr 2K.
Health care is drastically different between the US and China. Not everyone that has contracted either disease has gone to the hospital. I've had the flu a couple times in my life and never went to the hospital for it. It's been passed around households without everyone going to the doctor.
Not trying to be an ass, but can you really compare rates from 2 drastically different countries?? There is a whole lot of arguing going on and no one has the true facts. We dont know how many people are affected by either and never see a hospital. I think it is good to have precautions but hope we arent going overboard. At the same time, I hope we are doing enough.
I just wanna see ttun and penn state lose their first game, and of course a Buckeye run.
That's what she said.
ESPN will be calling any second.
He's just trying to dig himself to the other side.
You must think that about your offensive line then. They were being very grabby without it being called.
Isnt the saying all press is good press?
I guess all football players are sloppy. They've either been flagged or had an official miss a penalty. This idiot is just trying to keep his name in the spotlight.
He may have not produced a ton on the field yet, but his leadership is invaluable. I would imagine every player on the roster wants him back next year.
There are still michigan fans.
Chase by far for all pro. Burrow would be my top Qb pick based off what I've seen from both him and Tua. Joe seems to do better keeping his eyes downfield when the pocket breaks down and has better arm strength imho.
So I'm a troll for calling out the hypocrite. I'm not the one issuing all the Dv's but go ahead and generalize an entire fan base because someone said something you dont like. The Bengals used to have several low character players on it so I should generalize all Bengals fans that way??? I've not said 1 negative thing about the bengals on this website.
That's not the point. You didnt offer up anything constructive, you just tried to stir shit up. Now you wanna be a hypocrite and call Browns fans out before anyone said a thing. What you wrote didnt bug me, the hypocrite part did.
This is an exact copy of part of one of your comments. " I guess that could open up a whole other discussion about why an NFL franchise is allowing a 23 yr old hot-headed, hot-shot, frat bro to have any kind of influence over the front office and the big-boy decisions they make, but...Brownies, amirite?" If I'd have replied to this thread and asked honest questions and finished like you did you'd call me a troll. But Bungles fans, am I rite.
Says the guy who likes to troll browns threads.
Well played.