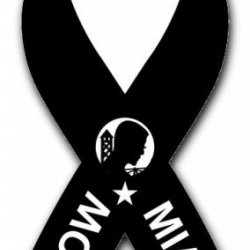 outdoorbuckeye
---
MEMBER SINCE March 27, 2015
Favorites
NFL TEAM: Brownies
NHL TEAM: Jackets
MLB TEAM: Reds
SOCCER TEAM: Crew
Recent Activity
I got so excited, I felt like I needed a sweater vest.
Dont need the "a" in there.
I cut cable years ago. I watch all the buckeye games on https://sportsurge.net/. I havent missed a game except for 1 camping with no cell signal. I just cast my phone right to my tv.
I'm guessing there would be an extra column "throws outside the field of play".
He kept running his mouth to our players every chance he got. It looked like he started most of the sh t talking and we just got caught.
Happy Birthday to you pops. Hope he has a late present to open in the morning.
Happy Birthday Npf!! Hope you get a big win as a present.
I agree, Family Guy is killing Futurama and it ain't close. They are both great though. Calvacade of Comedy is hilarious as well
509
Does sparty miss the xp, or go for 2 and miss?
I wish everyone would stop with the no interception talk. I have a bad feeling that one is coming soon. I feel it wont matter and we are gonna put a hurtin on MSU anyway. Glad Dobbins is having a successful year, the threat of a running quarterback is the biggest reason imho. Of course he also seems to be running harder and hitting defenders harder.
That sounds tasty, I will have to bookmark this one. I'll be fixing our camper and probably smoking wings and ribs. I have a whole turkey I'll start brining tomorrow to go on the smoker sunday.
If only I still lived in Grove City, I would accept you challenge. It has to be traditional camo though, us rednecks arent into that digital stuff.
I know the 12 ounce curls arent working for me, but I enjoy them anyway.
Weatherchannel.com is showing 40% at gametime.
How does it level the playing field?? I could understand if it was a dome team playing an outdoor team. We will both play in the same weather with the same wet ball.
I dont know, but I'll keep checking here for someone to find the answer.
His musical choices resemble the playlist I'm currently listening too. We are just alike, except for the fast I'm middle aged, under 140lbs, suck at football, and his grade point average is almost 3 pts higher than mine was in High School. We could be twins.
I like the bad coaching moment. I would just do both. Also if you are going to add defensive player of the game then I would also do offensive, and special teams. Or you could do whatever you want cause it's always a good read and I'll be back anyway.
Great find, thanks for this Barf.
RIP Hop. Buckeye Nation lost a great one. May you forever smile watching The Ohio State University stomp _ichigan.
They are the next team up. That's a good enough reason for at least temporary hate.
Gus johnson sure is fun to listen too. Such a crazy story. Chase is gonna dominate at the next level for sure. Injury is the only thing that could hold him back. (Knock on wood). Morning 11W!!!
Well I gonna say it 3 times in the mirror and do my part to make it so
I'm not so sure I agree. I dont know what to think anymore. I know I dont want that damn transfer portal to come into play too much.