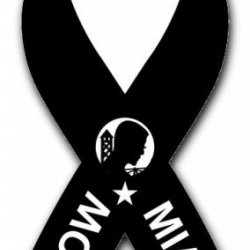 outdoorbuckeye
---
MEMBER SINCE March 27, 2015
Favorites
NFL TEAM: Brownies
NHL TEAM: Jackets
MLB TEAM: Reds
SOCCER TEAM: Crew
Recent Activity
I heard Harbaugh might be looking for a job.
Have you secretly been the OC at tOSU for a while? Forgot about Ruckert too. Ah well he's just a TE.
Terrapin's sounds like a reastaurant that would be in Kitchen Nightmares. On a side note, is that the shadow from his food still in the second one, or a stain of some kind?
Maybe he just wants to study proctology. They get hands on training.
Now the season can officially begin.
What Stephanski needs is a quarterback. #FlunkforFields
Your obviously not a dolphin fan. I don't wish ill will on the guy, but I can't stand him.
Looked like 56 almost tackled him the wrong way.
Love all the positive things our players promote. Such wonderful young men. On a side note, can someone explain Jameson's tweet to me. I'm old and lost.
Gives new meaning to Bush push.
Not to mention most of a page is always ads. I stopped visiting when the pop up ads got out of hand.
Just the petty ones.
Coach Coombs will bring a tanker.
Sheesh, took long enough.../s
At least Ed was able to entice the right Jimmy's and Joe's to get him a title.
I know I'm dying waiting on the season to start. This offense should be ridiculous, especially having a stud qb at the helm.
Baker beat a woman, I know a guy you knows a guy who saw it. There now he's been accused. Thats all you needed was an accusation, right? They are both immature and we can leave it at that.
Not when done right in a cast iron skillet.
Need to change pudding to redbull.
Would we still be alive is the question. Redbull probably exploded out of him and leveled some stuff
Hopefully a part-termer.
Its not just the decision. Its the lack of transparency and comments like "this decision won't be revisited".
Boom!! moob BOOM!!!!
Drooling with anticipation. Ready to run through a steel wall.
All them pass interference calls and stuff.