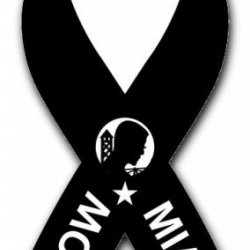 outdoorbuckeye
---
MEMBER SINCE March 27, 2015
Favorites
NFL TEAM: Brownies
NHL TEAM: Jackets
MLB TEAM: Reds
SOCCER TEAM: Crew
Recent Activity
Thankfully we also have a portal to watch now.
I'm ready for Liam's WWE inception shirt.
TCU
I'm just glad Marchand had no point in holding the cup up. He made it impossible to root for the Bruins.
How will double teaming the predator help NPF. I think you mean Harrison.
Deer hunting or squirrel hunting always helps. If it's an early season loss then I got fishing to fall on.
The only reason I can eat their pizza.
Automatic +1 for Rush.
Makes me think of Frankenstein. (Big daddy gif here) I wonder if he had 50 packs of catsup for dinner.
Hopefully the menu ain't a mirage.
How about Wreckoning Day.
Hopefully this turns out to be one of the hottest months of the year. Looking forward to more booms.
Welcome back slacker/s. Appreciate the fix.
Kickin butt on the field and in the classroom. Congrats to all. I can't imagine maintaining a 3.0 and being active in sports. I personally struggled maintaining grades and playing sports.
To think I wasnt even invited to the bbq. Holy Buckeye will definitely live on forever as it should.
Need gum gum for dumb dumb.
How do you think the coaching staff is meshing, and how improved do you think our d will be this year. Also what is your guess for Fields' final stat line for the season.
I know, I was just being a sarcastic @ss.
I would say Jeff Uhlenhake is a famous alumni. Anybody from Ace Ventura is famous in my book. Thanks for your hard work in putting this together!!
Michigan must be be the deaf dumb and blind squirrel. Probably a pinball school.
Dont you mean Purdue and Iowa.
I can't wait to watch this young man grow even more. He has the attitude you look for in a future captain. (Insert Bill Davis slander here)
Eddie Martell. I'm still pissed at him for having Shane's truck flipped.
There's a kid with a bb gun down there.
Who's pushing him to Georgia?? I'm must have missed that, all I seen were comments that were wondering about the timing. Andrew is good at his job, but these are kids and no recruiting analyst bats 1000.