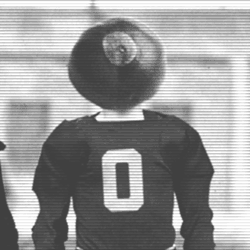 OSUSMC
---
Member since 21 November 2013 | Blog
Recent Activity
Ryan Hamby circa 2005
can't believe there isn't a single vote for Jingle All the Way.
The way they have been drafting lately it seems most of the 2016 Steelers already play at Ohio Stadium.
I don't see the resemblance.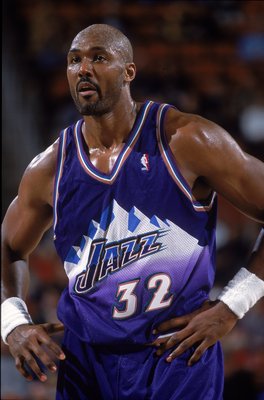 The timeless art of seduction

Excellent info, some of these we have done already. Thanks so much for the help
I don't think he is headed home. His owner lives in Dublin and he has been spotted at the southern end of the Italian Village near the wonderbread lofts. Honestly I don't think he has a clue where he is.
Good call, I'll post something there too. Thanks
Yea he knows. He cut his trip short to come back and look for him.
Cajun, he's still not found. He has been gone for about 30+ hours at this point and hasn't eaten in at least 2 days. He's definitely hungry and thirsty and apparently on the move since he was possibly spotted heading downtown last night.
Already ahead of you there. Though the current rain probably isn't helping the flyers
Shelters were super helpful. "We get 40-50 dogs a day, what makes yours so special that we should look for him"
To hit on DJs point of the stadium staff, here is a friendly PSA from someone who had to clean Ohio Stadium after each home game. Please clean up your trash when you exit.
I'm not sure if they still do but the Navy/Marine Corps ROTC students clean(ed) the stadium every Sunday morning (at 6am because, you know, military stuff must start early or something...). Please help these kids out by not making their hungover Sunday mornings any worse by leaving dip spitters and half eaten tubs of soggy popcorn all over the place.
FWIW it was pretty cool to spend a lot of time in the stadium when there isn't a game going on, and being on the field is still awesome even when the place is empty.
Have you tried unplugging and plugging in your router?
I use SeatGeek. It searches a bunch of different resale sites and gives you all of the prices, like travelocity for ticket sales.
I liked Edge of Tomorrow but only for the fact that Tom Cruise gets killed over and over and over
You know I always wanted to pretend that I was an architect.
inherent need to complain about someone now that Fickell is a good coach again.
it isn't the original builders but rather the idiots that laid hands to it over the next 100 years or so.
you're absolutely spot on. Its the retrofit and hackjob remodels that have been done in between that will drive you crazy. Our place is circa 1901 in the Italian Village. Tons of work but also incredibly rewarding.
I'm currently working on renovating my second house, this one is 100+ yrs old so lots of cussing and confused looks on my face as to why someone would fix something the way they did. Also i spend an inordinate amount of time searching for the tools that i just had in my hand a minute ago.
shout out to giving the BDF a shout out. Your wife would be proud Denny