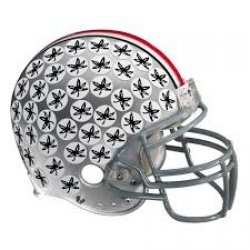 Osusam77
---
Live in Ct and NJ (via Cleveland)
MEMBER SINCE September 08, 2014
OSU Grad - lived in a number of places. Was there with Archie.
Recent Activity
Things sure change fast. Matis should have stayed. He might have been back-up as a freshman with 2 years to play after Fields leaves.
Maybe he can work with Greg Oden. That would appear to be a great fit!
Your post is kind of on the same page as my comment above. There has to be more or else he just doesn't want to back-up for 2 more years and he thinks he can start in 2020 at a top program.
Does this worry anyone when tied to the fact that so many top recruits are not committing? Is there something going on in the locker room or with the new culture? Sounds stupid, I know, but it has been surprising that we are on the "top" of the list for so many recruits, but they are still not committing. Maybe we underestimated how HM's retirement affected the program. Oh well, this program will survive. We are the Ohio State University!!
I am also surprised. Don't know if it's shine or 'wait and see' . It does seem a little surprising so many say that we are at the top of their list, but no commitments. Does Urban still actively recruit?
I thought we might get another commitment or two. Everyone is moving slowly with the new coaching staff.
Neither QB looked very comfortable and both made mistakes. Baldwin's mistakes were worse. Overall, I was disappointed with both. Just proves that they both have a long way to go. I guess we drank some kool aid. There is still lots of time but there needs to be a lot of improvement. But there is time and I think we will see both play better this summer.
You know he has talent. Looking forward to a great season. He will add a nice change up in the backfield and will be in on passing downs to creat the mismatch. Can't wait to see him in action.
Where is the O. Maybe they should call a play.
What a terrible shooting team
Good luck Blue. Hate to see a talented Ohio kid leave, but he has to do what best for him. We will follow his career with interest.
I don't care what they call the position or what D they use as long as we get way better than last year.
Really getting excited about this class. It should be large and extremely talented. Could be one of our best ever.
I think he left when O'brien came.
Half time show also sucks. Another crappy Super Bowl with teams I could care less about. Wanted NO and KC for some excitement.
Romo sucks as a color guy
Didn't know about Barrow. Was this reported? I was hoping he was going to make a come back after his injury. Oh well - good luck.
Kevin, good take on the QB situation. I agree 100%. Tate didn't do himself any favors, but too many people in this site take his comments personally. I hope both QBs have a great future and let's move on.
I'm a Buckeye. I wish them well too, but I care more about buckeye nation. I don't walk up to strangers with other team shirts on, but I do if they have a OSU shirt on.
So many of you are so quick to pass judgement. Whether it's TM or another player. If you don't like what he's done or said- fine. You have the right to express your opinion and it is welcomed here. But look at the name calling on this site from people who never met the kid or his family or don't have a clue what really happened. We just don't know the facts -
I wish every kid who selects OSU as their school the best even if I don't agree with whatever.
I do hate the personal attacks. I was hard on the D this year, but I never hated on individual players like so many do. This is just bad form.