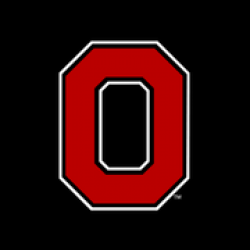 osupolo
---
MEMBER SINCE August 18, 2013
Recent Activity
I'm fairly certain he ate the booger so I doubt it's in there.
Its been awhile but if I remember correctly she went to Stanford.
The slob burger - basically a Thurminator The great State of Ohio steak - from Ohio raised beef The Jim Harbaugh (trophy) platter - an empty plate that costs $8M
The Jim Harbaugh (trophy) special will cost $8M and will be an empty plate.
He said ROY (rest of ya'll) bus. He said something/had a rant earlier in the season when everyone was drooling over Alabama winning by a large margin. He said it was Bama and the rest of ya'll. For a better explanation search 'roy bus'.
Auburn's pass defense is 58th and Purdue's pass offense is 10th. They might have a shot especially if Tyler Trent makes the trip, pretty sure he's a witch doctor.
https://twitter.com/ColinGay17/status/1069425439976943618?s=19
I don't know how to post a tweet. If someone can help that would be great.
I love Holtman even more now.
Yeah, Gene Smith is the only representative of the B1G and has to recluse himself whenever OSU was discussed. No one left to go to bat for OSU.
He has a future in politics. I'm not discussing politics, I just typed the word.
The game poster has a Donkey Kong vibe to it with the ladders on the train and the rail cars going in opposite directions every other level up. Or am I just imagining things......again.
Coleman is the RB from IU you are thinking of. I don't remember his first name.
#1 scoring offense in PSU vs #2 scoring offense in the good guys. I'll take the over, whatever it may be.
+1. Agreed. There are a whole lot of ignorant and lazy people out there.
I'm not sensitive at all. I have shrugged off many of my friends that are uneducated about the whole story. The one person who did get under my skin is my cousin who is a MSU fan who compared OSU to PSU and Sandusky. Family definitely has a way of getting under your skin sometimes. I reminded him about his schools blemishes as of late.
OSU is 18th in rushing offense this year, in years past they have been top 10 so it is down this year a bit. They are 7th in passing offense this year, usually not nearly this high, more like 40+. In years past the key has been keeping a safety or two in the box to stop the OSU offense. I did notice Tulane's safety's made a lot of tackles in the run game and Haskins made them pay over the top.
The national narrative still is Urban turned a blind eye to DV. I don't know why Drake doesn't clarify the fact the investigation team did not find this to be true. Drake's legacy along with OSU are being tarnished for slapping a guy on the wrist for letting DV happen. I imagine Drake is not planning on being a President of any other institution, who would hire a President that was not harsher on perceived DV. It just frustrates me talking to friends who are fans of other universities and they treat me like a Joe-Bot.
Olave getting playing time in every game so far says a lot considering the experience and depth ahead of him. I noticed Gant a couple of times making plays, one of which he got off a block from a lineman to make a tackle. Not too many guys do that this early in his freshman year.
Fickle didn't just all of the sudden decide he wanted to be a head coach at the end of the season in 2016, he was nudged out. Bill Davis (Urbana best man at his wedding) was on the staff that whole year making a whole lot less than he had made in quite some time. I don't think Urban thought there would be as much drop off in linebacker play as there was. Plus Fickle probably would have been content being on being LB'ers coach/D coordinator at OSU for the rest of his life. I have no evidence of this being factual, just a hunch. Every off season I would read about Fickle interviewing for head coaching jobs but nothing ever came of it. I figured he was waiting on the rite fit and in the meantime had a job he loved at the university he loved. I found it fishy that all of the sudden he REALLY wanted to be a head coach at the end of the season. Then we hire Bill Davis and find out he has been on staff all year making peanuts (everything is relative) and he was the best man at Urbans wedding. Maybe I am reading the tea leaves wrong but a lot of things seem fishy to me.
I was friends with Duffey in HS. I actually went with him to his parents time share in Naggs Head and had a race up the very dune the Wright brothers flew off. He decided to attend TSUN and haven't talked since.
In checking out Mr Campaniles Twitter Birmingham and Buckeye News both just recently followed. More telling is he just started following coaches Shiano and Day, and players Haskins, Boss, Jordan Fuller, Jake Hausman, Marcus Hooker, Victor, plus a half a dozen more.
Would the failure of TTUN to bring the B1G an undefeated bowl record qualify for another entry at mgo.fail?
For both Johnny and A&M.
I think Brian Hartline being on the staff this year has had a positive impact on zone 6.
Earlier in the week he didn't know what team they were playing. After the game he'll never forget who they played.
I have heard Krenzel said things in the huddle to keep players loose like telling Yo Mamma jokes.