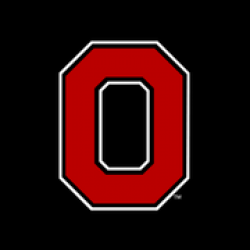 osupolo
---
Member since 18 August 2013 | Blog
Recent Activity
She said that too
I had to UV a nice Sabotage edit.
Looks like there is an early entrant to the best history category for next week.
Twightwee.
In my head I read that as Elmer Fudd trying to say thightly.
A great example is Hooker last season. He wasn't a finalist for any award because he was never on the watch list. I don't know if he would have won any of them but was definitely playing at a finalist level last year.
Happy birthday Andrew. Go ahead and take your birthday off next year and tell Jason I said it was okay.
1) I now have a headache after looking at taht format
2) The butthurt is strong with this one
3) I don't want to go through 21 items like the author of the link above, so I'll end it here.
Das boot
I recall flipping on College Gameday before the Mizzu vs KU game and seeing the best sign I still have ever seen. It simply read"A Mangino ate my baby".It still makes me laugh to this day.
While I was attending tOSU I met a guy that was here for grad school. For undergrad he attended MSU and was Sparty for a couple of years. On multiple occasions I recall him saying Purdue Pete was a complete A-hole. He seriously hated Purdue Pete.
Saquon Barkley, just my 2 cents. At least now that Peppers has moved on to the NFL.
You forgot beating Clemson
Couldn't help myself. This was the first thing I thought of after seeing that image.
Agreed. I'd love to say our fanbase was above this but it happened to Ryan Hamby. Hopefully it won't happen anymore to the local team or any other.
That's where the alcohol takes over. Let the alcohol make those decisions
A good friend from college used to say "I've never gone to bed with an ugly girl but I've woken up with a few". Somehow I was just reminded of that quote.
what/who was he pointing at?
Your soul
In the first round of the draft a few Alabama players fell to later spots than expected. One of the commentators said a lot of the NFL GM's view the Alabama players as all used up with a lot of mileage already on them. Maybe recruits heard/noticed this and are not interested in being used up by an A-hole of a coach before they got a chance at the league. But then again, who knows what goes through the minds of 17 and 18 year-old kids these days.
Sorry to hear that. It is cruel your son had to go through that treatment. Hopefully he turned out alright. No kid should be subjected to being taught by a former Alabama cheerleader.
Someone recommend Zombie Dust to me 2 years ago. He said it was hard to get but I have yet to see this mythical beverage.
*on a tipped pass. Which means he was luckily in the rite spot on the int, not from good play.
Agreed. Whom ever wrote the report stated that he/she was in law enforcement for 14 years and not a journalist. Plus, any article/story/report on the internet without a name on it should only be taken with a grain of salt. Edit: just saw your edit about the name. I looked a few times and did not see one. My bad.
The problem with the report is it is on the internet without the authors name attached to it. Plus it only gives Conley and friends/acquaintances side of the story (even though multiple attempts were made to get the alleged victims side of the story). There has to be video of the lobby of the Westin Hotel where the report says Conley hung out with the alleged victim and friends before going upstairs. Not to mention a witness account from a front desk clerk who called the room on the victims behalf after the incident.
True, the kit would be the major factor in it all. The video does go along with an investigative report I read earlier which points to Conley being innocent. http://www.nfldraftdiamonds.com/draft-diamonds-investigative-report-gareon-conley-maybe-the-victim/
It pokes holes in her side of the story. If she is lying about where they met, is she lying about anything else.
I found this on the interwebs. Someone did some investigative research about the night in question. He was able to talk to everyone that was present that evening except for the victim, who did not answer or return several calls and texts. Everyone had the same story that leads to Connley being not guilty. Warning: Article contains sexual content http://www.nfldraftdiamonds.com/draft-diamonds-investigative-report-gareon-conley-maybe-the-victim/