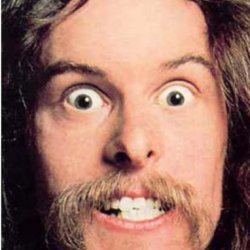 OSUnWV
---
OHIO
MEMBER SINCE October 21, 2018
Favorites
COLLEGE BASKETBALL PLAYER: Pistol Pete Maravich
NFL TEAM: Saints
NBA TEAM: Celtics
MLB TEAM: Astros
Recent Activity
I did the low carb thing a few years ago , lost probably 20 lbs , which was what I was wanting . Like someone on here said , its pretty easy once you get it going , knowing what to eat . Its a good way to lose weight fast which helps you keep going , it gets exciting to see the weight come off so fast .
Congrats to you and take some pics to remind you where you were .
OSU , WISCONSIN , PSU & MichSt.
USC . Even with the questionable coaching they have recently had , they still get some of the top recruiting classes every year . If they ever make the right hire , it wont take them any thime to be back on top.
The blackout would have looked good with one section black , the next scarlet , next black , next scarlet etc. Of course it wouldnt have been a blackout then but you get the picture. I didnt think it showed good on TV. Just an opinion.
This may be the game where Fields looks to run first , hes had success so far
Aesculus Glabra - 49
Michigan State College of Agriculture and Applied Science Aggies - 13
Unless Saban kicks the bucket , there is no way Alabama will ever be left out of the playoffs .
I hope OSU meets Georgia in the playoffs . The Georgis fans will see first hand what they had and lost.
He said they have a good coaching STAFF , he didnt mention head coach.
Comment removed for violating the site's commenting policy.
I dont like colleges being able to make money off an athletes image , but I also dont think athletes should be paid .
Id look for schools to quit playing California colleges . The players at those schools will be professionals since pay is involved .
I think a scarlet stadium would look better than black , just my opinion.
Im not a fan of mixing up uniforms , more of a traditionalist myself but I know thats the way things are these days. I wouldnt mind us going old school occasinally . Im a fan of the big number jerseys .
It doesnt matter , they could hire Urban but its still going to be Rutgers. They should have never been invited to the BIG10 , one of the dumbest move the conference has ever made.
Its going to be Nebraska all over again . OSU by atleast 24
Alabama is still tough but they give up to many points , advantage OSU
Clemson is still pretty good but UNC , really ? - advantage OSU
LSU will choke late in the year - advantage OSU
Georgia will get beat by Alabama and somebody else - advantage OSU
Looks like we re the National Champs fellas , pay no attention to what espn or anyone named Heather thinks about college football.
As a drummer since 1978 , imo , Neil Peart is above and beyond anyone else . G Baker is excellent , as are many that have come along but Neil is at the top. Buddy Rich is the greatest "old style " drummer , definitely wont be another like him . I have always liked the way Stewart Copeland played , probably not in the top ten for a lot of people but I liked his style . And of course Animal , he played with reckless abandon , all out , no holds barred , very entertaining to watch.
With Jacks recent injury , I believe we have to get another QB , it only makes sense.
Loveday commited to Baylor . I believe we backed off him this week.
Duke should be next . I say after Mike Krzyeshshekiszrshi retires , there might be some stuff come out that actually sticks . Hes reached god status at espn now so hes untouchable . Kentucky should be in the mix too. Youll know when Kentucky is in trouble , Calipari will leave , like all the other schools hes been at .
Dana H wont last long there . He was one of those so-called brilliant offensive minds that was such a popular term years ago , but so far , he hasnt done much. His off field problems will probably catch up to him pretty soon.
Mow mow mow . I used to get $3 a yard , now they get upwards of $50 !
Everybody always wants to leave the midwest , small town areas . They leave but when they come back , they realize they miss it and it is really home , no matter where theyve been .
Anyway , WELCOME !
And the last one for the day