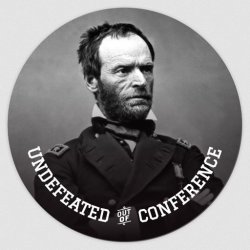 osunut2
Knoxville, TN (via Heiskell, TN)
Member since 17 March 2011 | Blog
From John Cooper's tiny hometown (Heiskell, TN). My dad grew up in Hilliard, graduated from OSU in the mid-70s. I became a Buckeye by default. My Tennessee fandom died after the 1996 Citrus Bowl. Proud OSU (class of 2005) and UT (class of 2007) alum. I reside in Knoxville amongst thousands of overconfident Tennessee/SEC fans. Go Bucks!
Favorites
SPORTS MOMENT: 2002 OSU-UM game. Unbelievable to experience that as a student in Ohio Stadium.
COLLEGE FOOTBALL PLAYER: Eddie George
COLLEGE BASKETBALL PLAYER: Aaron Craft
NFL TEAM: Cleveland Browns
NHL TEAM: Nashville Predators
MLB TEAM: Cincinnati Reds
Recent Activity
100% here in West Knox too.
I'm jumping in here late, and I'm not here to defend or support either party. That said, why take a black/white stance? Let's stop dealing in absolutes. Issues like these are never as simple as one/zero, all/nothing, etc. Isn't it more likely that the truth is somewhere in between?
It was said earlier in this thread, but a wise man once said, "there are two sides to every story and the truth invariably lies somewhere in between."
Yup. And the subsequent meltdown by John L. Smith.
For some reason, I tend to remember the plays that shifted momentum in the opposite direction. Three great examples that I still think about:
1990 Hall of Fame Bowl (Auburn) - In the 2nd quarter, the Buckeyes were in control 14-3, when Zack Dumas absolutely decapitated Stacy Danley. I can still picture that hit. Surprisingly, the hit woke up the Tigers, and they dominated from that point on. They went on to score 28 unanswered points, while the Buckeyes failed to score again.
1996 Citrus Bowl (Tennessee) - The infamous cleat game. The weather was terrible, and it only got worse as the game progressed. With less than a minute remaining in the first half, the Buckeyes led 7-0. Tennessee was just trying to run the clock out, but Jay Graham got loose on a simple dive play, and he ended up tying the game on a 70-yard TD run. Huge momentum play. On their opening drive of the second half, Peyton Manning threw a bomb to Joey Kent to put Tennessee ahead. Despite tying the game early in the 4th quarter, the Buckeyes could never get comfortable in the second half.
2007 BCS title game (Florida) - After the opening kickoff return by Ted Ginn, I like to pretend the rest of the game never happened.
2011 Nebraska - Midway through the 3rd quarter, the Buckeyes were ahead 27-6 and playing some of their best football that season. Then, Brax got injured, and everything changed. Bauserman completed two passes the rest of the game (one to each team), and the Buckeye defense couldn't get off the field.
...no one will look after your a$$ like you.
Bingo.
I 100% agree with what you've posted here, but I'm also going to play devil's advocate just a tiny bit.
We, the U.S., are the biggest bunch of pill popping people and take a pill for everything known to man all day every day.
This feels a lot like the housing/mortgage crisis back in the mid/late 2000s. Do you blame the home owners/buyers for buying homes that they couldn't afford, or do you blame the lenders for telling the buyers that they could spend 2-3x as much as they could afford? Personal responsibility has to come in to play at some point.
So who's at fault here? Talk to any doctor/nurse practitioner and they will tell you that many of their patients want a pill to remedy each one of their ailments. They want a pill to make them lose weight, a pill to reduce their cholesterol, a pill to lower their blood pressure, a pill to make their joints stop hurting, etc. Rather than tackling the root of the problem, they want a "quick" or "easy" fix for whatever ails them. Big pharma and physicians are partially to blame for that thirst, thanks to advertising, kickbacks, etc, but don't patients have some responsibility too?
We've restricted tobacco product advertising heavily in this country. Maybe it's time to do the same to big pharma.
Isaiah Wright's story is definitely a sad one. He and his brothers never had safe, stable home lives, and they were never given the opportunity to settle down anywhere. They grew up here in the Knoxville area (Clinton), but Isaiah moved out of the area when he was in high school.
I remember watching his older brother, Camion, play high school ball here. Camion was an unbelievable athlete at Clinton as an underclassman (RB/WR/QB/DB/PR/KR). He transferred and played at Lenoir City his junior season (WR/DB/PR/KR), and eventually transferred to play at Knoxville West his senior year (he was ruled ineligible by the TSSAA before he ever played a down at West). He was expected to play at Tennessee, but his academic performance was a huge issue, which led him to EMCC, and eventually Indiana. Sad that knee injuries have officially ended his playing career.
I feel sorry for them, to a point. They may not have an academic performance edge, but they shouldn't struggle with attendance, participation, or having pencil/paper. If every one of those guys just showed up to class on time (with pencil/paper), and made a minimal effort to pay attention and participate, each one of them would be in the clear.
I'm going to assume noon, since there aren't a lot of noon kickoffs on this schedule (obviously UM, possibly MSU/Illinois), but there is a chance that it could kickoff at 3:30. Very doubtful that it would kickoff at any other time.
I'm a fan of the underdog, so I jumped on the Leicester bandwagon late in the 2014-15 season. The Foxes had just been promoted, but they'd never had any Premier League success. They were dead last with less than 2 months left in the season but avoided relegation by winning 7 of their final 9 games. The following year, they pulled off one of the most remarkable seasons in professional sports history. I don't ever expect something like that to ever happen again, but it was a joy to follow and watch. I'm sure for lifelong Leicester fans, it was surreal.
I'd say that's a bit of a stretch.
Fair point. Baseball used to play a similar role, and look at how that has changed. In the US, the accessibility of baseball has shifted dramatically. Seems like football has essentially filled that void. There are still cheaper sports compared to subsidized football, namely basketball and soccer, and I think you are already seeing both sports reach low-income areas.
Football gives so much back, it teaches so many lessons, it makes men out of boys.
Football does all of those things, but the same could be said about other sports/activities/life experiences. I love football, but I also recognize that if football suddenly ceased to exist, we would find something else to fill that void.
Looking more and more like it's going to be Dormady, at least for the first few games.
Cash from the wallet is a no brainer.
That was my attitude, until I noticed that Uber drivers were typically charging one-third of the price that the taxis charge, in the areas that I frequent. That is insane. I doubt I will ever ride in a taxi again.
The way Craft defended that final shot in regulation was textbook. So reminiscent of the defense he played while at OSU. I was anticipating him to jump into the defender, but he went straight up. Beautiful defending. I'm not exactly sure what the official saw on the follow-through because there was zero contact.
It's been said repeatedly here, but Kaepernick's current status is clearly a case of risk vs. reward. I know it seems like the Browns have nothing to lose, but given their current situation, I don't think they can afford to bring in such a polarizing QB, unless his potential on the field was worth the risk. IMO, Browns' fans have been through enough.
Get out of bed, get to class, pay attention, and you should pass easily. It can't be that hard.
Totally agree. So much of that comes down to self-discipline, and it is insane how many of those guys lack even a miniscule amount of that (even on the football field). I can remember tutoring players in high school, and while I get that most of those guys had zero interest in academics, what really irritated me was the fact that very few of them could self-discipline themselves enough just to maintain their eligibility. I rarely asked those guys to go above and beyond because it wasn't realistic (for most of them). However, I did expect them to do enough to pass, which often meant just showing up for class (with pencil/paper), paying attention, and participating. My feelings about all of that haven't changed much over the years. I still don't care what someone's background or upbringing is, or even what their academic ceiling is - every single one of those guys should be able to show up to class ready to learn. It's that simple.
I get that junior colleges (13th grade) are in the business of giving "second chances", and they obviously target a lot of academic causalities. But some level of self-discipline is a pretty basic (and primal) life skill, and a lot of those guys just don't get it.
I'm sure others will point this out, but a lot of these guys aren't millionaires. In fact, most of them aren't.
Not to sound like a grumpy old man, but here's a related question - Realistically, what does a 6-year old need a tablet/smartphone for? I have wrestled with this for years now (my girls aren't quite in elementary school), and I still haven't been able to convince myself that it is a good idea. I guess I'm still on the fence.
In this thread, I thought it was telling that no one (other than LCT) suggested that the internet should be off-limits to young kids.
That game took a total 180 after that hit by Dumas. Still pretty baffling, to this day.
The winds overnight picked up, so that should change things today. There is a very good chance of rain tonight and tomorrow though, so that could keep things soft.
They've had no wind and are expecting periods of rain over the next couple of days (especially Saturday). That will take a lot of bite out of the course.
I've always been a big fan of Pete, but a little bit of humility (and honesty) in the wake of Giamatti's decision would have helped his case a lot. What also hasn't helped his case is that his apologies (once he came clean) haven't exactly been very genuine. It's difficult for many fans to be sympathetic when you aren't very humble about the whole situation. I just have a hard time understanding why he's been such a dick about everything for so long. I get that he feels wronged, but like you said, he broke the one rule in baseball that you can't break. To just assume that we should all immediately forgive him and that baseball should just automatically reinstate him because he finally decided to come clean is just another sign of his arrogance.
I think had Rose been noticeably remorseful and humble about everything, especially when the initial decision to ban him was made, things would have worked out differently.