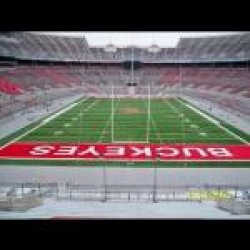 OSULax13
---
Member since 20 August 2013 | Blog
Recent Activity
I'm driving from Omaha to scream my head off. Better be rockin!
Home Stretch gonna be fun!
Controversy sells. Or gets ratings or whatever it is.
It's like picking the prettiest turd, but that will be a good game.
So glad there is no running back controversy.
I'm wondering what the theme here is?...
Well, just my opinion, he needs to think about it. No one on that team is benefiting from all this back and forth.
Those would look great in a skittles commercial.
Good to see he's enjoying the game. He's been through a lot but you can tell he's loving it!
186 Hope none else picked that.
This could end up being a good thin (relatively speaking), get some new guys experience and playing time will only help them out in the long run. Next man up! who will it be?
Personal opinion here, I hope J.T. starts. Sure Cardale had arguably the "bigger" more important wins. But J.T. proved he could run the offense even when apposing defenses had film on him as well as an idea of what he is about. Cardale is a good player just not the complete one I think J.T. is. Either way it's going to be exciting watching these awesome young men play! Is football here yet....?
Hope he capitalizes off it!
I get mixed feelings watching this, definitely been a long time coming still hope it stays classy. We don't need to stoop to his level.
Definitely an interesting hire, will be fun to see what he can do with the wealth of playmakers we have on offense.
This just gives J.T. more inspiration to get better, could end up being a blessing in disguise for him.