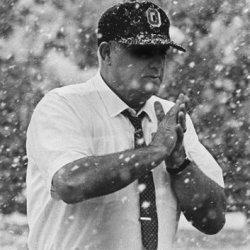 osu_killernuts
MEMBER SINCE September 30, 2013
Favorites
SPORTS MOMENT: 2003 BCS championship game
COLLEGE FOOTBALL PLAYER: Mike Doss
NFL TEAM: Chicago Bears
NHL TEAM: Pittsburgh Penguins
NBA TEAM: Go watch the NHL
MLB TEAM: See favorite NBA team
SOCCER TEAM: God intended for us to play football
Recent Activity
Save your money and go to Chicago....and thank me later!
"San Antonio" Holmes baby (wasn't it Musberger that always called him that?)
Sean Payton stated Trace reminded him of Julian Edelman (QB turned WR)....that's good company for Trace if he proves it
He better figure out how to move a bit quicker, otherwise he will get his punts blocked often.
Slow to kick, no rush and kicking around 45-50 yards - let me guess, he's the next Cam Johnston because he's an Aussie /s
ESPN...never heard of her.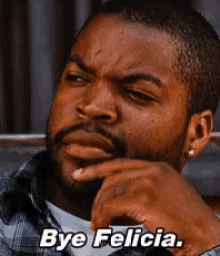 As a NFL head coach, what do you need to really do? Hire the good offensive and defensive coordinators, manage the media, communicate with the front office and manage the game on Sundays.
The head coach does not need to be the smartest X's and O's guy...that needs to be the coordinators. The head coach doesn't need to know the perfect techniques of each position, that is the position coaches job.
In my opinion, a great NFL head coach needs to be a great leader and one that communicates great on all platforms between fans, media, front office, coaches and players. Get the right coordinators and position coaches then the head coach should be more of a figure head than anything.
Why Saban and Urban among others would struggle in the NFL is that they have a drive for perfection/undefeated seasons and micromanage the game. If perfection isn't achieved, then essentially spontaneous combust. Did you see Saban's reaction when his RT had back to back penalties to end the first half? He erupted.
All but certain to be a top 10 pick....please go fill up your bank account Dwayne.
So.......I should go place a wager on Florida +7
approximately 4th round-ish
Is it wrong to think that Zach could to the next Gronk or the next Khalil Mack? He looked like a monster on offense running some of those routes.
Slow off the ball but I'm confident LJ Sr. can work and mold him
5* are gems and have high expectations, so I'm looking a bit further down the list:
I love Stover's game and upbringing - hard working, rough and tough...perfect LB attributes.
I also love that safety Ronnie Hickman's nickname is Rocket. I envision the Rocket being a great addition to the Silver Bullet defense with due time. Oh....and Steele Chambers appears to be a freak athletically too.
I hope you spelled "guarantees" correctly on Twitter, otherwise the twitter mob will be after you or did Higdon misspell it on twitter?
FWIW....it's spelled Balboa too. Sorry - just trying to help a brother out while not being critical...cheers!
Tommy Stevens is going to be a hell of a QB, no way Franklin keeps him on the sidelines next year.
I want a confident QB that doesn't shy away from competition and can lead the offense and make plays to win.
Haskins for one, Fields for two, Tate for three, Baldwin for four....I really don't care. I want a bona fide winner that can lead with confidence and laughs in the face of adversity.
I really hope that Tate's mentality is "good, I hope Fields comes to Ohio State so he can be my backup." If this is not his mentality, then he is not fit to be the starter at OSU with or without Fields transferring.
Iron sharpens iron...let's get to work
Couple of suprises = Harrison and Fields
If this happens, mgoblog will literally meltdown....it would be EPIC
What if the surprise that Fields is transferring to OSU?
...mind blown....
I've been waiting for this BOOM all morning....welcome Mr. Wilson!
Would Fields be better than Haskins and JT? Asking for a friend /s
I don't know how that really 'screws' over Ohio State when they have Martell and Baldwin with Chugunov as third stringer and their guy for 2020. Even if no one transfers in, I'll 'roll' the dice on Martell and then Baldwin.
I watched this last night with much pleasure. Glitter bomb in a car is so incredibly awesome, I love it!
Call me old school but I still love the days where we waited until the US Army all-american or on the February signing day to see who recruits picked. Throw down three or four or five hats and wait for the selection. I loathe the CBs on 24/7, it kills the suspense 98% of the time.
Give me hat selections back, no early signing period and in school live streams of announcements....because without this, we would have never known that Meg selected Stanford.
I'll take quality over quantity every day of the week and twice on Sundays.