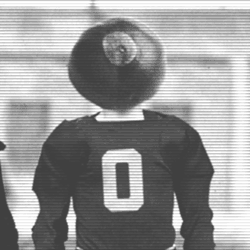 OSUFlash
---
MEMBER SINCE September 13, 2013
Favorites
SPORTS MOMENT: Watching the Holy Buckeye play against Purdue with my then 10 year old son and us rolling around on the floor together when Jenkins scored.
Then watching that same Son win his high school conference 100m dash title his junior and senior year.
COLLEGE FOOTBALL PLAYER: Troy Smith
COLLEGE BASKETBALL PLAYER: Aaron Craft
NFL TEAM: Pittsburgh Steelers
NHL TEAM: n/a
NBA TEAM: any team that has a current Buckeye
MLB TEAM: Reds
SOCCER TEAM: n/a
Recent Activity
A perfect game and time to stub your toe and get it out of the way.
Buckeyes 38
Northwestern 24
It's great beating them when they are 11-0 and feels just as good when they are 0-11.
You could've summed it up in 5 words.
It was a great performance.
Offense looks pretty much the same as last year. Defense wins championships.
Great update!!! Miss Craft.....has he really been gone that long?
That my fellow Buckeyes is Coach Meyers program! Wow it must be a heavy pollen day today. I knew Parris Campbell was going to be great when I saw him run track in H.S. You are either fast or not and he's a classic burner. What a great young man and what a great family him and Terry are and each have. My only issue is the Steelers didn't get either of those guys. How I will miss the peace sign flashed in the Buckeye end zone.
Not happy at all the Steelers gave up a 2nd round pick. Stupid Colbert!
Some how worthless ESPN and Brett Mcmuffin will try to pin this on Urban Meyer. I'm so over the NCAA, if players can make some money I say have at it.
He will be missed! He could've outrun his own pitch and caught it himself............beep beep!
Right state wrong direction. Head back west Parris to Pittsburgh. That's where you need to be young man!
I have no ill will and I say good for him and I'll tune in to watch if they broadcast his games up here.
Welcome to Pittsburgh!!!!!
I think Rondale Moore had 500 of those yards against us.
Hey Tomlin - do something right and please take #21 in Scarlet and Gray.
The only player that touched him was his own blocker. Smooth mechanics translates to fast and you can sure tell Teddy was a track star and so was Parris.
The offense is stacked but my biggest concern is who is our home run hitter that puts the fear of God in defensive coordinators like Teddy Ginn and Parris Campbell did? McCall is quick and shifty but I don't know what kind of straight line speed he has. Fields will be as big a weapon as anyone on offense.
After Parris runs an official 4.32 at the combine the Steelers jump on him in the first round and becomes another slash type play maker. A guy can dream.
Still get chills...........forever love the Vest!

Love the Tress! Hate the Drake!
I suspect he was suspended due to a student conduct violation. If so I don't blame him get out and start fresh.
I wish him well. He seemed slower on the football field, seldom ran anyone down this year. Pretty sure I saw Okudah go by him in pursuit a couple times. Wear and tear does take it's toll as the season progresses. He definitely has what the NFL is looking for, just needs some fine tuning.
If getting soft means finishing 13-1 ok. A lot of teams out there would like to have a soft coach about now.
Seriously???? Now we're bashing a young man who could've gone any where but chose Ohio State hoping to play QB. It appears it may not work out so he's exploring other options and he's being attacked because of that and some twitter comments???? WOW.... truly pathetic! We are back in junior high. And I bet if he was 6'3" and 212 lbs nobody would be flapping their gums.
I for one hope he stays but if he decides his future is better someone else I wish him well.