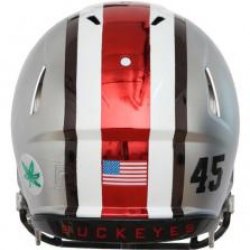 osufitz
Toledo, OH
Member since 19 March 2013 | Blog
Favorites
SPORTS MOMENT: Seeing Eddie George rush for over 300 yards in a game in The Shoe as a young child and hearing the whole stadium yell, "Eddie,Eddie,Eddie."
COLLEGE FOOTBALL PLAYER: Orlando Pace
NFL TEAM: New York Giants
NHL TEAM: New York Rangers
NBA TEAM: Orlando Magic
MLB TEAM: St. Louis Cardinals
SOCCER TEAM: The Ladybugs
Recent Activity
You are kidding all of us right?
The new Honda Pilot smokes the Exploder. Let me know if you go that route and I will take care of you in Toledo.
done, I better win!!!!!!!
My day was terrible too, I walked out back on my patio and was confronted by a garter snake, I froze like a little bitch and ran back inside. After coming right back out with my 4 hybrid golf club, it was gone that fast. It looked as frightened to see me as I was to see it. This was the forth time in the last two months I have came across a snake in northwest Ohio. I am not a fan of snakes at all, even these that serve no worries to my health.
I have been saying it all along. Braxton will be the starting quarterback without a doubt this fall giving that he is 100% cleared. Don't get me wrong, I am a HUGE JT and Dale fan, but Brax is the man. By far, one of my favorite Buckeyes of all time!
You heard it here first folks!
There is no doubt in my mind that Braxton, if 100% healthy, will be the starter. This is his team to lead. JT and Dale will both fill vital roles also. They all three deserve to play, no doubt. It was exciting to see Braxton suited up yesterday!
T.J.? Do you work for ESPN?
I have one with the sugar bowl patch on it for sale that I bought from Nike. It is a large and unfortunately my fat ass needs an XL that can't be found anywhere. Been contemplating sending back or just keeping. Paid $170. Will sell for this plus shipping or pick up in person in Toledo.
Damn there are a lot of players that have kids! More credit to them for juggling all their responsibilities in life and still playing on the huge stage!
Won't be long until everyone is drinking our Kool-aid
Well it is quite simple, they have one of the best coaches in the history of the game, SEC exposure, and after we win the next three national championships we will have the same success.
Joey Galloway just called him "an idiot" on Sportscenter
Disclosure: I only watch ESPN when they talk about our beloved Buckeyes In a positive manner
Is it just me or does it look like Heuerman and Wilson are limping still? Or am I mistaking this walk for the confident SWAG walk?
Are you volunteering to fund this? I enjoy this site being free and will gladly listen to this all day the way it is, respectfully.
Coming up in a few minutes!
Does anyone know what time UFM will be on the show? Thanks
It would be nice if these were not sold out everywhere, I need oneeeeeeeeeee!
Time to upgrade to the Hopper
I believe his demeanor has changed since his last video and he is now not as confident. Can't wait to see his video Friday.
Someone should let him know that nobody has held tOSU to less than 21 points all season and that 21 came the second week of the season.