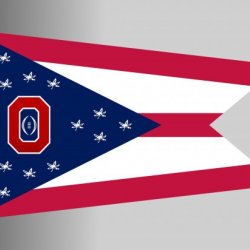 @osu.fbu
---
MEMBER SINCE December 31, 2013
Recent Activity
Judgment Day
"It was either you're good at football or you're over here. That's what I felt."
so he was one of those "over here" players.
Listen to Beanie and the Boom podcast for insight on what several of Tressel's guys thought of Urban. Sounds like many didn't feel appreciated by Meyer, didn't feel welcome around the team, and didn't think he recruited enough inner city Ohio kids.
I agree. There are 2 sides to every story. Maybe it was supposed to be his day for custody and his ex showed up without notice. Maybe he is guilty, but I prefer to hear details before kicking a man when he's down.
In the last three years, five TTUN QB's have thrown a pass against us-- Peters is the only one who didn't throw an interception in The Game.
Ohio State is bigger than these coaches, but losing them all at once would be a huge loss. Losing them gradually, I expect Day to find solid replacements and acclimate them to the program. But if you're Pantoni or Marotti, how many times are you going to pack your bags for Coach Meyer? What if he retires again in 3 years?
I've never heard of Louis Riddick but I like him and he clearly knows his stuff.
Sounds like something out of Blue Mountain State.
Tress inherited more talent, but I also remember there were many reports of team-cultural problems plaguing the program at the end of Cooper's tenure...does anybody remember these details?
Here's what Andy Geiger had to say about it: "sort of a capstone on what we have seen as a deteriorating climate within the football program.""Concern about discipline, competitiveness, academic pursuits, a whole series of things. I thought yesterday, unfortunately (Outback bowl loss) was an exhibit of all those things rolled into one," he said.
It's entirely plausible he is simply homesick. I have no reason to think otherwise. He has to compete for a job wherever he goes. Better cover Justin Fields with bubble wrap. QB room is about as deep as T.T.U.N.'s trophy case.
SI is like M*chigan...way past its glory days.
On his twitter in the past he has been loyal to Urban and OSU football. It seems his biggest problem is with Tom Herman and Ed Warriner. I don't think he would come out and hurt the program his grandfather once led, but who knows.
As a fan I'm excited for Ryan Day's pass happy attack but I'm worried we will become soft in the long-term.
I made the mistake of complimenting Chase Winovich after a post-game presser last year, before the "revenge tour" stuff started. So I hate to say it, but, classy move by Bush.
Coach Stud has a 5 star every season hes been here? That's wild. Keep it up coach. Seems like every 3 star we sign ends up transferring after 2-3 years. The talent gap between linemen must be huge.
Is it the song from the show Vikings? If I had a heart by Fever Ray? Or was it Drugs Are Bad Mmmmmmmmmmkay by Mr Mackey?
Zach Smith onTwitter said that Warriner was completely out of his league as a coordinator and was extremely arrogant. Also, Beanie and Boom podcast is awesome. Eric Lichter was on last week and had interesting insight on why Florida blew us out (basically no conditioning and little lifting in the entire period leading up to the title game).
Is there any profession that self-inflates their worth more than journalists?
He's going to win the FCS version of the Heisman, whatever that's called. Good luck Kory!
Fromm still has 2 years to play as the firmly established starter. You still think that's the same situation as bringing in a good transfer to add depth and challenge for the position?
It has nothing to do with Haskins. They are different people.
My point was Fields isn't concerned with competing for the starting QB job. If he loses it, sure, he might leave after the season. But then we'd have a better player on the field.
Fromm won an SEC championship, playoff game, and started his entire freshman season. Fields went in and competed against him anyway. It was only after the competition was decided, and it was clear he had no shot to take over the position, that he left.
I also need to add that Justin Fields didn't mind competing with Tate Martell, a highly touted QB, in the first place.
He's not going anywhere.
I see your point. But we need a transfer to get to Coach Day's preferred number of QB's (4). Miller hasn't even graduated high school yet, so whoever we bring in will be at least a year ahead of him in eligibility from the start.
Then, Miller will probably redshirt to learn the system and sit behind Fields. So he's already banking on 2 years of development. In that third year, if he is as good as advertised, he'll have plenty of time to win that job.
You don't want to waste a schollie on a kid who isn't any good. If Fields is declared ineligible, or if his skills don't translate well to the field, our season rests on 2 guys, Chugonov and Baldwin. Both sound like great guys and QBs, but they're both unproven at this level.
Take the talent if it's there.
Bingo. Strategic mediocrity is how you end up starting Joe Bauserman for all whole season.
You definitely dont look for a bench warmer. You look for Justin Fields 2.0.