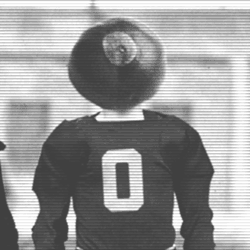 Osufan19
---
MEMBER SINCE August 28, 2016
Recent Activity
Random question. Anybody know what meechie Johnson's height is now?! He is still listed at 5-11
Burton from witchita state would be huge!
Hopefully Dillon dingler is back! Dude is a great catcher and baseball player
This whole team is solid. Article didn't even mention, Ahrens- can come in and light up up from 3
gaffney- long played with potential
Diallo- raw big guy who can pry give a minute here and there with his length
not to mention jallow and during and zed key and Eugene brown coming in!
this team is going to be very solid for the next 5 or so years!
I know it's a year away for this guy, but I am really excited to watch justice sueing. He just looks so smooth
Meechie Johnson is in!! Let's go!
Really hope Ahrens does not transfer. Holtmann needs to find a way to keep him in the program and utilize his shooting ability
I think Jallow May transfer out after this year to open a scholarship. Also both Wesson's most likely gone. So therefore I hope we get dainja and a sit out transfer PG for 2020
Think he is a good fit as I think LeDee transfers. Jallow too. Unfortunate but it happens
Think petit frere gets a nod at right tackle. If not ready Alabi is more than capable though
Ohio university! OU oh yeah! I'm sure he'd like it there
Luther will most likely be on a scorer for Michigan like Poole or Matthews. Simpson is very good player don't get me wrong but he cannot really score
Mitchell in the middle and Harrison and Browning's on the outside is what I think the route the staff should go to IMO
No Hayden lehmann from Fremont ross?
Like to see him go to the hawks or bulls so he gets to play a lot
I really hope we land Gaffney. But it would also be great if we could land Jordan Mitchell and Dj carton. That would be a great 2019 class and building block for this program!
True if Dixon and mclaurin both choose to come back urban may have a decision with mclaurin. It's what have you done for me lately
Personally would like parris to go because next year hill is gonna go off IMHO also would like to get a more sure handed Chum Saunders pt playing at the H
All of them staying would be tough for the oc to get them the ball!
Let's keep it rolling! This team will go as far as Tate and Keita takes them!
Get Luther muhhamed! They would be perfect for our back court
I was talking about Eric hunter comparing him to the other guards in the 2018 class