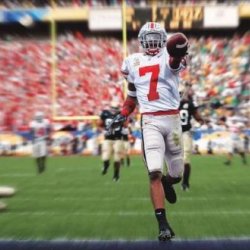 osudray
from Circleville, Ohio
MEMBER SINCE December 05, 2014
Favorites
COLLEGE FOOTBALL PLAYER: Ted Ginn Jr
NFL TEAM: Cleveland Browns
NHL TEAM: Columbus Blue Jackets
Recent Activity
22 minutes is not enough. He is our difference maker!
I agree with this 100%. I just don't see him in the NBA. Heck, what does he do better than sully?, and sully was basically shunned out of the league
I could see him just wanting to coach WRs for the rest of his career. And what better place to do that than home?
Let's hope he opens up a dojo at the WHAC for the next 30+ years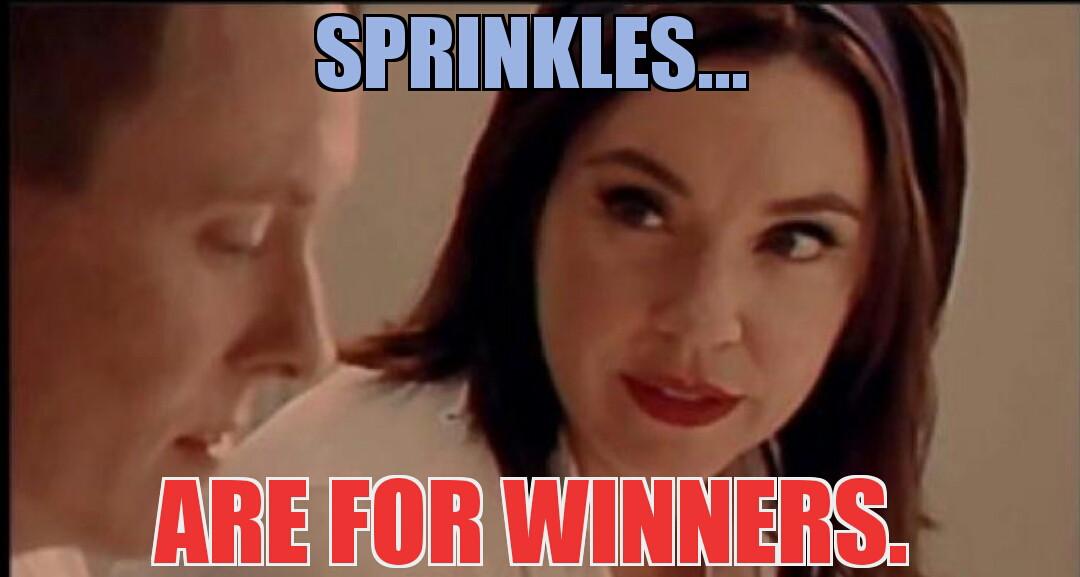 Looking at what the Raiders got for Mack, if the Browns could pull a deal like that I would trade him.
Grant Delpit wins the Thorpe award but doesn't even make first team AA? Someone make it make sense please...
Might see some of Justin Ahrens tonight. Need someone out there who can make shots
What interview was this? I'd love to watch it
for people local to Columbus, check out WOW internet. If you are a first timer they will give you 100mbps for $24.99 a month. Afterwards mine went up to $39.99 a month and a free router/modem. Have never had a single issue with their internet (briefly had their cable and it was so-so). YTTV is the best streaming service for sports by far. We did all the monthly trials and came back to YTTV. My wife was upset to give up a few channels but once they were gone she barely noticed.
Olave reminds me of Antonio brown on the field, without the headaches off it. His route running, body control, hands, and mannerisms all shout AB to me
If you guys know anyone with a sign at GD. Have them put #ForTheBrand on it. Could win a suite to the big ten championship game from Pat McAfee
The head trainer at the time, Ken Blood, was awful. I am laying on the side of the field, knee hurting and the first words out of his mouth were "good news, it's definitely not ligament damage" so I spent that week in the ice and hot tubs, trying to get the swelling under control. He actually cleared me to practice on that friday and I fell the first 2 routes I ran. Went to Grant hospital the following week, Dr touched my knee for 3 seconds and said "yep, you tore your ACL"
I spent most of my recovery time with the assistant trainers and student trainers. They were awesome and as helpful as they could be in that situation. The hills of Muskingum are not made for a torn ACL and crutches though
Was Logan the head coach? It was wild how he treated people. He got a bonus for how many people were on the roster to start the season. We had 7 people on the freshman roster that didn't play football in High School. It was so crazy. Sorry you went through that, hope you ended up somewhere much better!
I was there in 2009. Met my wife there and she stayed and graduated. I left for OSU and am glad I did
It was definitely an eye opening event in my life. I was one of 3 freshman practicing only with the varsity at that time and thought I was a big deal, as most 18 year olds do. Definitely did not feel any compassion from the head coach or position coach. Training staff was awesome in helping me rehab. I am better for it now but I was crushed at the time.
We (guys that played football) might have an appreciation for some of the beating they take, but I don't think much can compare to playing high level football.
I played a season of college football at D3 Muskingum University, I tore my ACL at a Monday practice and my locker was given to someone else Tuesday morning. I was basically told I didn't need to come to any meetings or practices and they would see me next year if I was healthy enough to play, I transferred ASAP.
I see this as another defensive battle. Race to 60. If the Bucks can score in the half court I think they pull it out.
61-57 Bucks
except his coach is literally telling him to hold on to the ball and see if his WRs can separate downfield and if not to take the sack. They don't want him running for 2-3 yards (unless its a 3rd/4th and 2-3) and taking hits/sliding awkwardly. He is doing what the play calls for. He could slide out of the pocket and throw it away though, I agree
do you REALLY believe that though? I can agree that Baker has been trash, and I don't think he will prove to be the long term answer at QB for the Browns, but he drank one beer at one game, Aaron Rodgers did it at multiple Bucks playoff games. He filmed one set of commercials in the stadium with minimal acting, I would guess those took one day to shoot. Aaron Rodgers also has multiple commercials out starring Pat mahomes. So basically by your standard, those 3 QBs care more about commercials and drinking beer than football. This is a BAD take man, and like I said, I don't even think Baker is good
Committed to the program. Committed to the game. pic.twitter.com/yvAqEwVmNT

— Quinton Burke (@QuintonBurke8) September 11, 2019
I saw this tweet while scrolling... came here to read about it and found nothing. Didn't even see this name when I searched it. Is this a commitment?
just curious, what was your issue? Those were by best seats of the season and I'm sad that they probably won't be included this year
We actually got super lucky, paid for 2 tickets and they sent us 4 all season long. No clue what or how it happened, but I was not about to tell on myself and give them back
If it's the same system as the basketball scarlet and gray passes, you will get a text message 24 hours before kickoff with a link. From there, the tickets will be able to be saved to your phone as a picture, or you can access them on the website. I always screenshot mine and had them in my pictures so I didn't have to mess with cell service once at the gate
I love TBDBITL! Let them do their thing pregame and half time
BUT...... between them playing the same 4-6 crappy songs during breaks and the student section yelling "Hey Bucks, Come on down" SOMETHING had to change to better the game experience. Hopefully this is more like a Browns game. The loud music, players on the jumbotron calling for the fans to get louder. People were complaining Urban didn't pick The Shoe as the best game experience, but don't want any loud noises between plays. I LOVE THIS IDEA