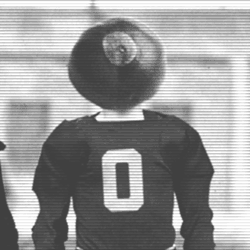 osubucks10
---
NYC
Member since 30 August 2010 | Blog
Favorites
COLLEGE FOOTBALL PLAYER: Malcolm Jenkins
NFL TEAM: Cincinnati Bengals
NHL TEAM: Vancouver Canucks (Ryan Kesler fan)
NBA TEAM: NY Knicks
MLB TEAM: Cincinnati Reds
Recent Activity
Do we cover the early 17.5 point spread?
Typical Buford is all I can say. Ready for him to score 30 vs. Illinois then suck again in a big game.
Don't understand the coaching at the end.
Can anyone explain this..down 3 with seconds left to not foul and get the ball back late with a few seconds left..Burke scores and it's over.
Ashamed and embarrassed.
of course... michigan calls
Buford is fricken terrible when we actually need him
Kid is an absolute beast. Only watched the first 2 mins and counted at least 10 pancakes.
What kind of kinks are we talking? Grades? Test Scores?
will there be a live blog for the game?
Why do you guys have someone on here that doesn't care for Buckeye Basketball writing on here?...
loss of credibility..
http://www.fannation.com/truth_and_rumors/view/287037-gruden-would-take-osu-gig-if-offered
I guess we can speculate until December or Jan, but always an interesting read
Just curious what the source is for OSU programs ranked in the top 3?
I'd like to prove a point to someone
MSU self-destructing at Minn.. I was thinking MSU was poised to threaten in the B10 tourney
after reading a few Illini blogs' game open threads and live chats (customary for me to read what opposing fans are saying after Buckeye Ws), the Illinois fans are very complimentary of this Buckeye team.. saying that we are a bunch of pro players vs. their average college guys, Bucks are a final four team etc..
However, one comment that stood out was about our attendance and how we dont deserve top-3 basketball teams because we don't show up for game, students dont fill their section, etc.
I semi-agree with them; why do we not fill up the Schott (put all "we are a football school" comments aside).. For Columbus residents and OSU students, why are we not going to home games? We are amongst the premier programs in the Country. A deep tourney run would solidify us as an elite program. I know the Schott is 18k+, but for a big city with a HUGE athletic following, what is the deal??
just wanted to hear from friendly thoughts
having buford and sully back in the second half should make a big difference
thad needs to get his team in order... wide open 3s to et moore.. that cant happen
like is that JJ bucket a joke foul?
obv were partial towards bucks, but how was the last purdue bucket not a travel?
bad officiating so far.. JJ misses lay-up so automatic foul?
hey guys like the new message boards, etc. but the site seems soo much slower and a bit buggy still.
go bucks and 11W