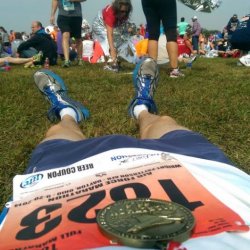 OSUBuckeyes4Life
MEMBER SINCE April 08, 2015
Favorites
SPORTS MOMENT: The Buckeyes winning the 2014 College Football Playoff!
COLLEGE FOOTBALL PLAYER: Too many great Buckeyes to pick just one
COLLEGE BASKETBALL PLAYER: Aaron Craft
NFL TEAM: The Cleveland Browns :(
NHL TEAM: The Columbus Blue Jackets
MLB TEAM: The Cleveland Indians
SOCCER TEAM: The Columbus Crew
Recent Activity
315
194
230
691
170 (3rd and 4th string in by halftime)
Did you read the post? I'm not saying conference champions shouldn't get in, I'm saying they shouldn't be guaranteed a spot. Rivalry week and out-of-conference games will diminish in importance significantly with automatic bids. Don't believe me? Here's a list of games from this season that don't matter if you give automatic bids: OSU - Michigan Clemson - South Carolina Georgia - Georgia Tech USC - UCLA Ohio State - Oklahoma Clemson - Auburn USC - Notre Dame And I'm sure there are more.
I'm in favor of playoff expansion but automatic bids for conference champs will ruin the sport, mark my words. I wrote this post a while back explaining why: http://4thandmiles.blogspot.com/2015/08/how-expanded-playoff-could-ruin-college.html?m=0
390
298
411
170
267
How are you determining who the two best teams are? Because based on conference record (what the Big 12 will use and same thing other conferences use to determine division winners) the Big Ten's two best would be OSU (8-1) and PSU (8-1), not Michigan (7-2). You could argue that Michigan is the better team, but it's not what the records show. I guess you could try to factor in non-conference records as well but with even bigger differences in scheduling practices that just complicates things. We may look at the Big Ten and confidently say that OSU and UM are the best teams this year, but that's a subjective assessment. The problem is not with the divisions but the notion that the best team may not always win on a given day. And that's just something we have to live with. The current system is fine.
Do you know who would have played in the Big 12 Championship if they had it this year? Oklahoma and Oklahoma State. How about if Oklahoma State won in Bedlam? Same thing. And they would have known going into that game that they would just have to play again in a week no matter what, but only the second game would count. Same would have been true last year. Tell me again why that's a better system?
694
511
Unfortunately, that's not quite true (at least in terms of us winning the Big Ten). If Michigan loses twice, and we win out, PSU wins out, Penn State would win the tiebreaker against us and get to go to Indy.
589
288
333
Saturday night we play some real-life exploding kittens
648
115