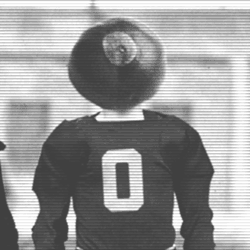 osubuck57
---
living in Atlanta,Georgia now (via Akron,Ohio)
Member since 22 October 2012 | Blog
Favorites
COLLEGE FOOTBALL PLAYER: Chris Speilman
NFL TEAM: Cleveland Browns
NBA TEAM: Cleveland Cavaliers
MLB TEAM: Cleveland Indians
Recent Activity
It's Dwayne Haskins, Buckgrad04 :)
That's aewsome for coach Fick and UC!!
Read this as well. I'm sure it surprised Durkin and Maryland to say the least.
Will definitely be interesting how well Fleck can recruit at Minnesota in 2018!! Great that he got 6 players for 2017!! Gonna take him a few seasons at the very least to get his type of team together. Hope he does well. Good for Minnesota and Big!!
The Browns have never drafted OSU players....that's why they're the Browns...would make too much sense!! I've never understood it at all!! They'll draft a ton from PAC 12 or Big 12 and these players do absolutely nothing for them.
He finally got to eat again!! If Hooker isn't a 1st rounder, it will be a miracle!!
Very classy TBDBITL!!
Would think we could get someone back there that could simply do more than just fair catch a ball or catch it at all. Not trying to throw shade on Dontre, injury or no injury. When I thinknof the punt return position, I think of big play capabilities and explosive plays. Curtis Samuel is every part of that!! Another way to gey him more touches during a game as well.
Sinking ship
We need to make them pay now!! Big 3rd down. Props to Conley!!
Pain......in my Mr. T voice!!
Depends on if they go "ALL IN" on Tom Herman. If they do, both may stay home. If not, then maybe we bring one or both on.
How tall is Tim Beck?? Lol. Makes coach look kind of short.
Yes yes and yes!!
MSU-Whisky is what I'll be playing close attention to. Should be a great early game!!
I would swap MSU and ttsun rankings. Ttsun is not a top 5 team!!!
No answer for Noah and J.T. has ice water in his veins!!! Hope we get Gareon back!!
No that right there might be our kiss of death!!! He never picks us to win!! Now I'm worried.lol
Crazy play...shades of Stanford :)
Malik and Marshon....thank you!! This game would be a lot closer without those pick sixes
Thank you Malik!!! O hasn't done crap!!
Big game Bob strikes again....not really. Props to Herman and his crew. Other than Mixon, Oklahoma looked average.
Vanderbilt did the same against South Carolina. If Vandy had a kicker, they would have gone down last night too....damn it!!!!
That's awesome!! Zeke and X-Brax !! Would have been cool if it was a regular season game!!
Pure _ichigan!!