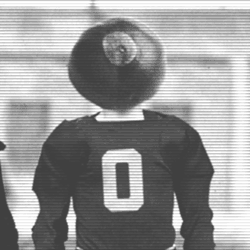 osubuck57
---
living in Atlanta,Georgia now (via Akron,Ohio)
MEMBER SINCE October 22, 2012
Favorites
COLLEGE FOOTBALL PLAYER: Chris Speilman
NFL TEAM: Cleveland Browns
NBA TEAM: Cleveland Cavaliers
MLB TEAM: Cleveland Indians
Recent Activity
Stay healthy and play plenty of reserves!!
New players.....same ole results....
Boom!! Coach H and company are killing it!!
Ogbah didn't want to be in Cleveland after we traded for Vernon and Kindred wasn't that bad....he was a cap cut...Saved Cleveland 2 million off the books, which isn't a high number in itself....but Murray was a guy from what I read that Dorsey drafted while in KC, so he must like something about him..Just hope we don't "give away" Duke for nothing..
Agree 88....I think we just got Murray because he was cheaper to hold onto than Kindred....the guy we just cut. Don't catch many Chiefs games, so I had no idea who Murray was..Just hope he's an upgrade over Peppers or guy we just cut to save cap space..
I hope Haskins goes top 5....where he should go!! The best QB in draft!!
Whomever the top 3 are, should play, no matter who started or played last year. Think the new blood we have on coaching staff will make that happen!!
Could we get 2 of 3??? Yes please!!
His demeanor reminds me a lot of a #7 we had here for a minute...:)
Don't get all the CB's for Nester to Virginia Tech...crazy recruiting world...hope we get Dawond, kid from Hawaii, and Rutgers grad transfer...but probably wishful thinking..
Just saw this on Facebook....BOOM!! Nice way to start 2021 class!!
Wish Tate the best of luck in whatever he chooses to do....
It was said on a few outlets that if Williams wasn't hired as head coach, he would not come back as def. coordinator....so I guess they figured just let him go when they hired Kitchens..
Ttun sites must be imploding as we speak :)
Cancer sucks!!! Tyler Trent will live on in Purdue and the BIG TEN long after!!
Love the hire!! Now swoop in and get Washington from TTUN!!
Haskins finishing 3rd was a travesty in Heisman voting....#1 QB selected in draft should be nice consolation!! Gonna miss Simba!!
Should have remained a heisman finalist.....I get Tua and Murray but who else is better??
These refs are trying they're damndest to bring the Wolverines right back into this game!!
Yes peddle to the metal!!
Olave....Wolverine killer!!!
And hopefully short yardage situations...just a different dynamic with Tate in there and they have to account for a running QB.
Sad defense...just plain sad!! 2 weeks to get stuff fixed and it's the SAME OLE SHIT!!
Hate the way the rule is applied....hope there are tweeks to the rule before next season starts