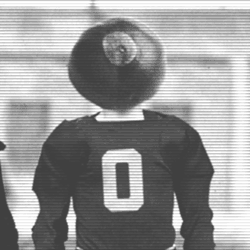 osubuck2121
Cincinnati, Ohio
MEMBER SINCE November 14, 2014
2003 graduate of The Ohio State University. I was in attendance to witness the championship in Tempe, which was obviously the top sports moment of my life.
Recent Activity
try www.gamedayhousing.com, they have houses for rent in Blacksburg.
Well I've already booked a lakeside house in Glendale via VRBO.com for January 9-12, 2016. So I'm hoping this schedule is kind to OSU.
Also, this website has the option to buy the panoramic of the game. $30 for print only, not a bad deal. I had to buy one to frame and hang directly next to the 2003 championship panoramic.
I personally think they might spike a bit outside the stadium on game day. I think by Friday they'll be $100 on sites like seatgeek and stubhub with electronic ticket options.
Ticket market crashed, seatgeek.com had $199 tickets 10 minutes ago, they were bought instantly. Those still without tickets, hang tight until tomorrow. They'll be going for $100
My advice, book roundtrip transportation to and from the stadium now. Uber surge will be out of control after the game. I found a guy to take 3 of us to the stadium at 2pm for tailgate and then back to hotel or bars after the game for $150 (50 miles roundtrip).
$470 face. Our credit card was charged for the full amount today, but we havent received the tickets yet. As soon as I get the email Ill let you know section row etc.
We have 3 public lottery tickets we no longer need (already got tickets). If anyone is interested in 3 at face value let me know ASAP.
Cardale + Jalin mixed in for some wildcat should get the job done Saturday. As long as we can hold Gordon to under 150 yards or so.
I jumped that year as well, with jeans on for some reason. I walked back to Woodruff Ave after the jump and literally had ice forming around the bottom of my jeans. Good times.
I'm trying to decide which OSU player I would most like to see in a fight with Michigan (if it didn't result in dismissal of course)...I'm torn between Raekwon and Evan Spencer, but I'm leaning towards Raekwon - I think he could do some damage.
111 yards in an OSU blowout.