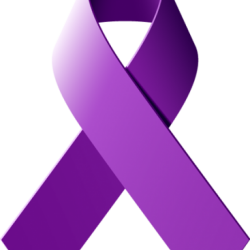 OSUBias
---
Minneapolis, MN (via Akron)
MEMBER SINCE January 23, 2012
Favorites
SPORTS MOMENT: Live was during the Fiesta Bowl win over Notre Dame, watching Ted Ginn lined up in single coverage and presnap predicting the ensuing touchdown.
COLLEGE FOOTBALL PLAYER: Antoine Winfield
COLLEGE BASKETBALL PLAYER: Lawrence Funderburke
NFL TEAM: Browns until Satan moved them, now NY Jets (wife)
NHL TEAM: (crickets)
NBA TEAM: Cavs
MLB TEAM: Indians, but don't really care
SOCCER TEAM: Any EPL team, their passion is contagious
Recent Activity
It doesn't count unless it's from 11W. Like everything Buckeye related.
You're both right actually. Both of those two were in the wrong spot, and Proctor slipped and blew the open field tackle.
I want to bring the cocaine whites back. Really loved those jerseys.
1) Weird shit is going to continue to happen
2) We are not playing 8 games in 8 weeks
3) We are worse than last year and still the best team in America
4) #3 will continue to haunt and boggle the fanbase's mind for the next 75 years
5) Lawrence wins the Heisman but Fields outplays him in the Championship game
I think it's a game early and people will lose their minds.
There is at least 1 special teams turnover or TD.
Fields loses a fumble.
We don't look like the death machine we were last year, and win 69-20
He's crazy talented, best of luck and a full and speedy recovery to him. I want to crush PSU but wouldn't wish injury on their players.
Bet the Texas mega donors love that in a head coach.
Coombs. We've seen what terrible schemes can do to good/great players (hi Greg, and you too Bill Davis). Just get out of the way and let them play.
He's John Cooper. All the talent in the world and puckers up when it matters most, typically against Bama.
Are there other members of his wedding party on our staff?!?! FFS, man.
He's not playing in the middle this year. He's playing the position Werner played last year, Werner is playing the other outside.
He hasn't been done any favors by the coaches; he was never a MLB. He's openly said that calling the defense and all of the things that go with being the Mike made him think too much and slowed him down. Hopefully this year he gets it. Took Curtis Grant awhile but he was a critical cog on the 2014 D.
CC Sabathia would like a word. Your point stands though.
They are pretty high on themselves. They should not smoke their own stash.
That's right good call, my mistake.
2017 Bama/GA rematch for the title would like a word. They have done it.
That Ari gif is top 5 for me, without a doubt. Well done
Patterson sweated through 6 shirts while reading this post. He couldn't handle the glad handing and politics of UT. If it was just about football he'd be fine, but from everything out there it's at least 50% keeping the boosters happy and "in the know."
If they are within 10 in the second half I'll be shocked. So sure, they have a chance at that.

Would not be shocked if they knocked somebody else off, but that would be fun.

Good for him; nobody who accomplished anything had zero confidence.
They went 0-16 3 years ago and Budweiser made an entire advertising campaign giving away beer for their first win the following season. That's as bad as it gets in pro sports.
That's vegan right? Asking for a friend.
So we like the PFF analysis because it's more in depth...except when they rate our guys too low and Bama's too high...then we don't like it...until they only put 2 Clemson guys in the first round...then it's good again? Got it.
#1 rule of FightClub VeganClub is always talk about VeganClub.
This is lol worthy and then sadly spot on.
Scratch that , 0-18. Woof.
Good, gives the locals a break from paying attention to the Vikings or the Twins (0-17 in the post season and counting!).