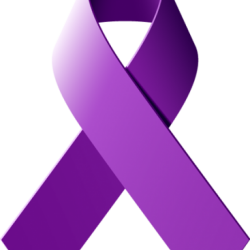 OSUBias
---
Minneapolis, MN (via Akron)
MEMBER SINCE January 23, 2012
Favorites
SPORTS MOMENT: Live was during the Fiesta Bowl win over Notre Dame, watching Ted Ginn lined up in single coverage and presnap predicting the ensuing touchdown.
COLLEGE FOOTBALL PLAYER: Antoine Winfield
COLLEGE BASKETBALL PLAYER: Lawrence Funderburke
NFL TEAM: Browns until Satan moved them, now NY Jets (wife)
NHL TEAM: (crickets)
NBA TEAM: Cavs
MLB TEAM: Indians, but don't really care
SOCCER TEAM: Any EPL team, their passion is contagious
Recent Activity
They should make them run it in full pads, at the very least
Probably caught more passes as a DE than he will at TE. Head scratcher to this couch dweller but whatever, I'm sure there's a method to the madness.
I think you'd see more movement over time from two categories: freshmen highly rated recruits buried on the depth chart and wanting immediate PT, and third or fourth year guys who realize they are never going to play at the school they're at moving to a G5 school.
Agreed with everything except that Zeke probably wins that race. Zeke never got caught from behind, Dobbins routinely does.
There is definitely such a thing as Boston, I promise.
I agree with you on the sanctions and the dark cloud following the program. I don't think he stopped trying though. The only reason they were ever decent was because Michigan cratered, PSU was on scholarship reduction, and Urban stopped focusing quite so hard on Ohio. Now that Michigan and PSU are back to being top 25 programs, and UC is in the mix, there are no recruits for MSU no matter how hard they try.
I think it's more he just seems like an asshole 100% of the time. And he sweat 26 pounds in a temperature controlled stadium in our game. That poor towel girl
More than likely won't happen is a bit dramatic. Everyone is just posturing for a favorable compromise. They might lose some time, maybe even a few games, but everyone loses if the season is cancelled and they all know that.
Urban coaching like Florida Urban instead of puckered asshole Urban. That one change probably fixes a lot of the painful losses. Might have turned a couple of wins into losses, but would have been a lot more fun to watch. Kind of like this season.
It's just left open in case Clemson loses the other semifinal.
If you thought the Fiesta bowl was a shitty field, wait until you see the Lunar Field.
I think he would have done really well being used like Wade was this year.
Original Clemson would almost certainly sue if Oregon became Next Clemson. That has to be some sort of trademark infringement.
Because nobody likes a cocky asshole, especially after that guy just ripped your pride and joy a new one. There's a gracious way to win.
That's free money for the casino. Gotta keep them on the line, thinking they have a chance, and suck that alumni wallet for all it's worth.
No way. No mustache game.
238 more threads complaining about the officiating comin up!
This is like mgoblog with nicer formatting. We got screwed on the fumble overturn. Wade led with the crown of his helmet so he put himself at the refs discretion. The refs didn't make us sputter in the red zone, drop passes, run the wrong routes, or give up an 80 yard touchdown drive to lose the game in 4 plays. This horse is dead as hell.
Yikes. Heal up young man!
LJ could turn one of us into a competent lineman, so with a kid as athletic as he is, I'm sure if he pays attention and works hard he will be fantastic.
If it's Coach Coombs, will we stick to Cover 3 or single high, revert to almost entirely single high, go back to cover 4...? Losing Hafley is only half the coaching of the DBs; what will our defensive scheme largely look like?
If it's Coombs, was it him or Schiano or both that taught the refusal to turn and look for the ball? Because I REALLY hope we don't start that again.
False. They do the Evening game. We got put in that spot because our game was going to be drawing the most eyeballs (ratings were insane) and they always call the game in that spot.
He's going to rage eat the shit out of 4 almonds.
Which wich is a solid lunch place, now I'm hungry