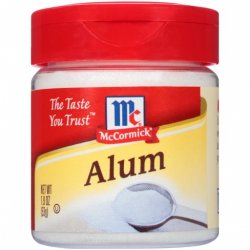 OSU_ALUM_05
---
MEMBER SINCE November 26, 2012
Recent Activity
FCS games should disqualify a team from even make the playoffs imo.

#changemymind
Alabama would steamroll TTUN, the team whose receivers fold like a cheap suit as soon as someone hits them.
The Bucks have unsettled business against all 3 playoff opponents ... I'll be jacked to play any of them.
I went to a game in Madison once ... thought their fans were cool / not obnoxious ... even when the Bucks pulled out a win in overtime. Of course this was the year after (iirc) the 59-0 reckoning happened so they were firmly in their place.
Second half D was a thing of beauty.

IN SOME WAYS I WOULD RATHER BE A CLEMSON FAN TODAY

False.
It takes a special team to "flip the switch" when the wheels are starting to fall off and beat a good team.
Brutus covering his eyes! Hahahahaha
At first I thought it was Fuller and I panicked that they'd hit him for targeting and sit him the 1st half of the playoff game.
Bold strategy by Georgia to not throw it to wide open receivers.
Bold strategy by Georgia to let Joe have all day long to find someone to throw it to.
Joe Burrow is dead; long live Joe Burrow
The Big 12 is ass my dude
Go Bucks. Beat Wisconsin. Beat Utah. Beat the survivor of the Clemson/LSU bloodbath.
Inject it straight into my veins
Ohio State recruits better players and then develops them better once they get to Columbus.
I love the TTUN schadenfruede ......may it last forever.
And yes, we take the rivalry more seriously ...and I don't care if those sanctimonious asshats never understand it.

Go Bucks; Beat Blue
Their arrogance is what makes them so fun to beat ... never change, TTUN.