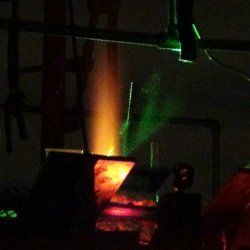 OSUAeroEng
---
Phoenix, AZ (via Homeworth, Ohio)
MEMBER SINCE March 01, 2012
2017 Aerospace Engineering PhD graduate from THE Ohio State University.
Favorites
SPORTS MOMENT: OSU vs. USC, 2009: Best crowd atmosphere I've ever experienced.
COLLEGE FOOTBALL PLAYER: Carlos Hyde
NFL TEAM: Cleveland Browns (sigh)
NBA TEAM: Cleveland Cavaliers (double sigh)
MLB TEAM: Cleveland Indians (triple sigh)
Recent Activity
Oof, bad miss by the refs.
Gotta make that throw. I'll take points, though.
Perfect. EXACTLY what needed to happen.
Defense HAS to improve, or the Bucks lose this one. Why do we have a backup on their best receiver? It looked like we were making adjustments on O, at least.
Offense might be starting to come around. Defense is still atrocious right now.
Looks like they finally adjusted and went to some shorter routes.
I still think we need to go to shorter, quicker pass routes. They are getting all kinds of pressure while Fields holds the ball for 5 seconds waiting for someone to maybe come open 25 yards downfield.
Are we going to throw anything other than deep balls?
We're not getting dropped when we beat a top-15 rival, on the road, by 29.
Yeah, don't have a good feel for how good their defense really is (PAC 12 and all), but I haven't seen anything from their offense that suggests they'd hang with Fields, JK & co.
Look at this guy with the super hot take
Utah goes down 0-7 as the 1st quarter nears its end
That Utah PR trying to get himself killed out there
Didn't see it, but it wouldn't surprise me. The Fox Big Noon show has been pretty laid back, in my opinion. Kinda fun to watch.
Apparently they haven't heard, stealing articles of clothing is a TTUN thing.
What a spectacular fail by Bama
Danielson with the "everybody misses 30 yd FGs all the time in perfect weather from the middle of the field" defense
So does the QB get a couple yards receiving on that play as well?
I kinda miss the days when the SEC didn't play Big 12 defense
Wisky doesn't have a good track record playing OSU in the dome in Indy, and matches up horribly with this year's team. I'd predict a big win, something like 52-14.
Wisky is dangerous if you don't get out in front of them and make them one-dimensional. Not looking good for Minny.