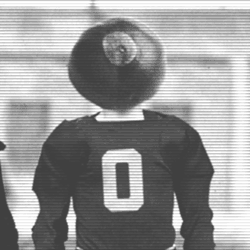 osu565
---
MEMBER SINCE July 29, 2011
Recent Activity
Why are michigan football players always so thirsty?
When did Malzahn work for Urban?
Fowler tries to make it seem that every play is the most amazing play he's ever seen.
The Hyatt? Don't they always stay at the Blackwell?
I am a Browns fan and right after the flag planting I said to myself that I hope the Browns draft him, since they'll probably ruin his career....but if they don't that means they finally got a good QB!
Baker is definitely a guy that you love if he's on your team but hate him otherwise. I'm just glad that he's on my team, I don't know if my heart can take hating any more people nowadays.
Feels nice to beat Clemson for a recruit

It was so much more than that. His twiter spewed nothing but anti-OSU crap and anti-Urban crap. I remember him posting pictures of him burning Ohio State letters. Was so happy to see him lose to us 5 times.
This is one reason why I try not to get too caught up with recruiting, especially when a kid decommits.
Ahhhh nothing gives me more joy or schadenfreude than when I hear the name Kyle Kalis
Honest to God, I have no earthly idea how he landed his ESPN job.
I'll always remember how on the day after Thanksgiving this year, Desmond was on Mike and Mike (co-hosted by Bobby Carpenter that day) and they asked him what he thinks would happen in the playoff rankings if Georgia beat Alabama (or something like that) and Desmond's response was, "what do you guys think?".
That's right, Desmond was brought on to the show to be a college football analyst, and when they asked him a question about college football he threw the question right back at the host instead of answering it. I was in shock. I actually enjoy watching him on College Gameday because he is an enjoyable heel who always gets proven wrong with his takes and predictions, but I was just dumbfounded by his inability to even answer a question like that. I think he must have had too many Thanksgiving nightcaps or something, because I thought it was extremely unprofessional.