OSU56
---
Northern, Ohio (via Ohio)
MEMBER SINCE February 01, 2013
Buckeye Fan since the 1970's.

"Football is, after all, a wonderful way to get rid of your aggressions without going to jail for it". Woody Hayes

Favorites
SPORTS MOMENT: The two Buckeye National Championships over the last 15 years. This years 62-39 win over wishigan!
COLLEGE FOOTBALL PLAYER: Joe Bureaux
COLLEGE BASKETBALL PLAYER: Zion Williamson
NFL TEAM: Browns
NHL TEAM: None
NBA TEAM: Cavs
MLB TEAM: Indians
SOCCER TEAM: The Italian Soccer Team
Recent Activity
1st Buckeye on the board....who's next?
Oh, it's no mirage.....it's all true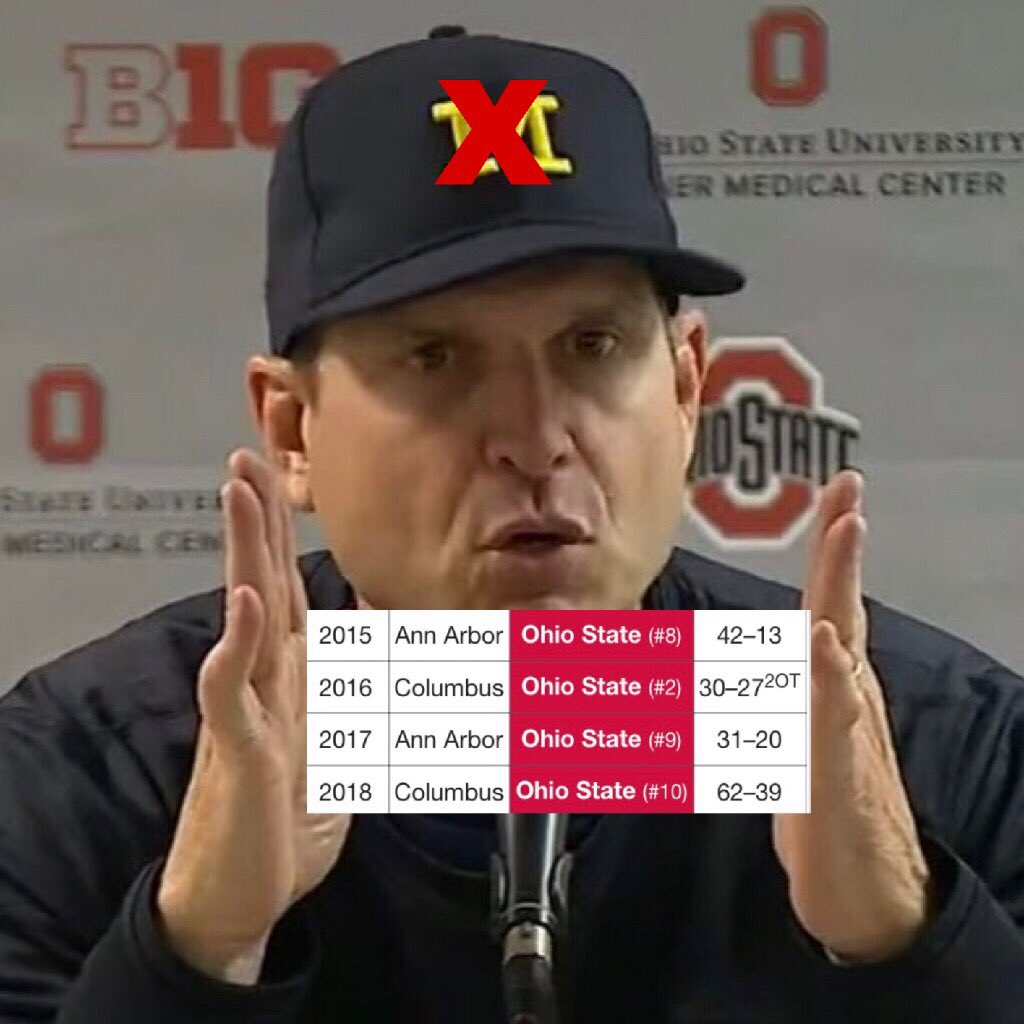 Typical no reaction from espin and mcmutt.......they are pros at....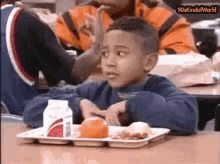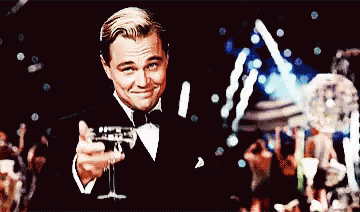 Desmond's there to entertain & be a jokeste
So your saying.....
Lacks
Comedical
Talent
I am not sure how Howard has a job. Literally everything he says is wrong.
Normal, for a Michigan Man......
Interesting company at the bottom with Harbaugh, Franklin and Herman bringing up the rear!
Typical since their on field performance reflects that as well......
I get the sense this is "click bait" for certain media hacks.
Just another excuse from the numb nuts up north for their inability to field a competitive team....can't wait for the next one to make fun of.
Is it NFL hype or Espin hype?
Who "spins" the best? ;) That's your winner...……...
Michigan. Man.

I love the moral superiority those clowns try to throw around.
LOL- Yep!
IF that is the case( I'm not giving them the benefit of the click to verify it), their even more clueless...... SMH
Agree on Urban. Hope he enjoys life going forward and takes it easy. I know that will be hard for him to do.
Looking forward in seeing how he does again this year-
Why? Because today it's an option in college football. It's not 1970 anymore. If a player/student wants to go elsewhere and the portal allows him to then they have that option today.
Keep in mind this could be.....could be an issue if we need a back up.... until then let's move forward.
Go Bucks.
No cherry picking- it is what it is- you would think if they had half a mind the article would be more of the fact the information is incorrect and the headlines indicate that. Instead we have "College Football Playoff Predictor: " for 2019.
Cincy you have your opinion and I have mine-they have their own agenda for their own purpose, and that agenda does nothing for OSU except to get the clicks they want with their headlines. It is---what it is.
Two of their local restaurants around me have gone out of business- that explains quite a bit about them...……..
It's a COMPUTER
But some Human Dumb Ass who knew that at ESECPN still put it out there...……......
ESECPN=
I don't give a damn for the whole state of *ichigan…….."AND"..... I don't give a damn about the whole ESECPN site.....