OSU56
---
Northern, Ohio (via Ohio)
MEMBER SINCE February 01, 2013
Buckeye Fan since the 1970's.

"Football is, after all, a wonderful way to get rid of your aggressions without going to jail for it". Woody Hayes

Favorites
SPORTS MOMENT: The two Buckeye National Championships over the last 15 years. This years 62-39 win over wishigan!
COLLEGE FOOTBALL PLAYER: Joe Bureaux
COLLEGE BASKETBALL PLAYER: Zion Williamson
NFL TEAM: Browns
NHL TEAM: None
NBA TEAM: Cavs
MLB TEAM: Indians
SOCCER TEAM: The Italian Soccer Team
Recent Activity
Hill Jr Dobbins Fuller and Borland
Typical yearly hype from the boys up north- like the September Heisman, you get the talk but eventually the walk is no where to be found. It's Monday morning and 2,823 days since OSU has lost to the boys up North
Agree, even without Bosa last year, our D line had it's way most of the game.
I Predicted a 69-0 beatdown of ttun last year....I was a tad off.
Based on the info above, looks like the Oline of ttun is meh at best.
No. You get a TTUN thread every day and you like it!
and two on Sunday…..lol
Murray sucked last night-talk about looking bad.
That 55 yard TD Haskins threw last night was spot on.
and to think some believed they were done in June...……..pounding the yanks 19-5 last night was like the 62-39 whupping the Bucks handed out last Fall :)
I'll take "0-4" for $400 Alex! "Timeout" will be the Final Jeopardy category
Here's what Fickel had to say, via Fletcher Page of the Cincinnati Enquirer:
"We had a couple kids (get hurt) yesterday and I spent time with them, spent time talking with their families," Fickell said. "That, to me, was more important than what Jim Harbaugh had to say about us and our program or me in general. But I know where we stand. I know that James Hudson has done a lot of things and it's a shame, and I know guys can get eligible... It has a lot to do with the programs they're coming from. That is what it is, and if we're not going to get any help from them – which we didn't, James didn't – then it's pretty much a moot point."
...
"There's a reason why I called," Fickell said. "Just like I called Coach Day at Ohio State and Coach Saban at Alabama. I did nothing different than what I did with those guys and the results are different," with Hudson and Michigan.
...
"I've got notes if you want them," he said. "Nothing more than asking, 'hey, what's your stance on James? Are you going to help the kid?'
"It wasn't like pleasant or anything. It was kind of cold. It was short. It wasn't a long conversation. It wasn't hard to figure out what their stance was. They supposedly weren't going to hold (Hudson's waiver) up but they weren't going to help him."
...
"We saw how it works with coach Day at Ohio State and how they helped Blue Smith out, to be honest with you," Fickell said. "So, whether people know a lot about that, they wanted to help the kid. They didn't want to lose him, but they wanted to help him. They did stuff to help make him eligible here and gave him an opportunity to be eligible."
My daughter is/was a licensed Marriage and Family Therapist. She was in the program helping others for about 4 years, after receiving her MBA in the program and then taking the state exam to be licensed in the state to practice and eventually left and went down another career path. It was dragging her down mentally with what she had to deal with and the low amount of resources and support provided to them to help deal with those that needed help. She did her best to help, but eventually she had to move in a different direction.
I support what coach Day has started with the Day Family Fund-there are many who need assistance and maybe some day there will be enough resources to help everyone. It is a large step in the right direction and much needed.
New system for all the players- let it play out and see how they do in this system. Coaches will determine who plays based on their evaluations. I believe we will see a different defense.
This I Fully expected from him as usual.....he's definitely out there in left field....
Desperate people do desperate things, in hairball's case, he likes using excuses and diversions on why he can't beat top tier teams, and here is another example.
Young man needs to understand...learn to respect the rivalry and then go out on the field and beat the shit out of xichigan. Walk the Walk young man....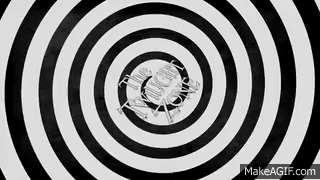 and that blocked punt of his.....
Lots of new faces-and a lot of talented highly rated players looking to make a name for themselves. Looking forward to this year.