OSU56
---
Northern, Ohio (via Ohio)
MEMBER SINCE February 01, 2013
Buckeye Fan since the 1970's.

"Football is, after all, a wonderful way to get rid of your aggressions without going to jail for it". Woody Hayes

Favorites
SPORTS MOMENT: The two Buckeye National Championships over the last 15 years. This years 62-39 win over wishigan!
COLLEGE FOOTBALL PLAYER: Joe Bureaux
COLLEGE BASKETBALL PLAYER: Zion Williamson
NFL TEAM: Browns
NHL TEAM: None
NBA TEAM: Cavs
MLB TEAM: Indians
SOCCER TEAM: The Italian Soccer Team
Recent Activity
It's all a Mirage......
yep.....good luck KG and smooooooth coaching.....
Looks like their taking the right approach with LJ- He has proven his worth and I like the comments from Mattison.
They Bucks burned the forest down and brought home another Natty!!!
Congrats!
What comes to mind when ESECPN prints this crap...………...
Yes-"They SUCK" and the beat downs should continue at High Noon!!!!
Likes
Clobbering
Trolls
….I'm in.....
Went over my best friends house at the time and his sister has her cousin over. One look and I knew she was the one. Just gorgeous. She was 15 at the time and couldn't date until she turned 16. The day she turned 16, I called her to set up our 1st date. I have known her for about 43 years and we dated for some time and we were engaged for a few years....married now for 37 years.
Making the right decisions in the right place....more confirmation we have a good one.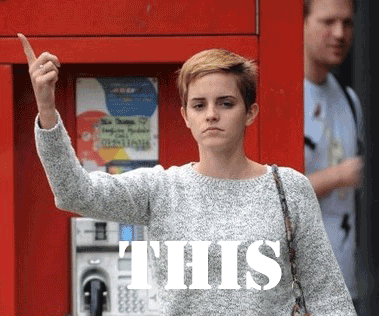 I'll double down on that with Bucknut- their not getting my "click".
More verification ESECPN has no idea......they just want the "clicks".
and he has his Pajama's......
ESECPN- The sports channel similar in stock to "Who has it better then us".......
Yep- Kicks off every year ESECPN prints a "story" like this......

More Verification ESECPN is clueless once again.
So far, I nose this thread has taken a nose dive into a sticky booger mix.
I was nosing around the forum and found this thread that seemed snotty.
Yep top rated alright....head to head, not even close, Haskins hands down.
Just like pfffff reported...
All those commercials have helped me know what kind of medications are out there to deal with my depression, after watching all of the prescription drug commercials with all the side effects that are on nowadays. The side effects on some of the chit will kill you.
.
I have always liked McCall. I saw him play in High School a few times and I hope he puts it all together this year and uses that god given speed that he has.
Yes it would be.....
Harbaugh's salary is not justified- His return on investment has been horrible, and ttun putting that kind of money in his pocket with him losing every year to OSU, they might as well give him a raise for that to continue throwing away money.