OSU56
---
Northern, Ohio (via Ohio)
MEMBER SINCE February 01, 2013
Buckeye Fan since the 1970's.

"Football is, after all, a wonderful way to get rid of your aggressions without going to jail for it". Woody Hayes

Favorites
SPORTS MOMENT: The two Buckeye National Championships over the last 15 years. This years 62-39 win over wishigan!
COLLEGE FOOTBALL PLAYER: Joe Bureaux
COLLEGE BASKETBALL PLAYER: Zion Williamson
NFL TEAM: Browns
NHL TEAM: None
NBA TEAM: Cavs
MLB TEAM: Indians
SOCCER TEAM: The Italian Soccer Team
Recent Activity
I like these-
McMutt ....what a worthless human being who has ruined his own credibility.
Love the former Bucks preaching the skunk weasel domination early to the recruits. Teach those that come on board to take care of business when here and instilling the drive to not let off the gas pedal.
I coached and umpired young kids back "in the day" while in college(70's). yes, it was more casual back then. I also coached up until about 10-11 years ago, and it's much more competitive and demanding. I am sure in today's world it is even more so.
Buckeyes having depth at positions keeps them competitive if someone goes down. This I like.
Sorry- forgive me for having you do that :). I suspected it wasn't, and I had to look too, and sure enough-nada!!!
Is it front page news on ESECPN? :)
WHAT'S YOUR DREAM SCENARIO FOR THIS YEARS PLAYOFFS?
Beat the skunk weasels badly again, win the Big and go undefeated in the Playoffs and win the natty......I don't care who we play, just beat them!
There was a report the other day that it has rained 5 days a week for the past 3 months in Northeast Ohio.
That's 71% of the time if you do the math.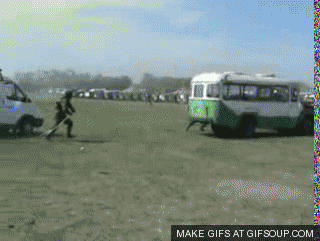 I always bear in mind some of the other things going on in the old days. Take a look at the murder rate over time in this country. All but one year of the 1970's had a higher murder total than 2017 despite a much lower population. For those who want to go back further, lynching statistics change the view of the 1930's and earlier. And for the supposed sweet-spot of 40's - 60's we didn't exactly have a society with much in the way of equality to boast about.

Really what we see is the effect of a vast expansion in the bandwidth 'news' has to travel over as well as the ubiquity of recording devices. 30 years ago this doesn't get recorded and maybe even not reported to law enforcement. If it does, it runs in the local paper and maybe a bit wider, but that's it.

I often tell the story of the summer of the shark attack. One year the national news was obsessed with shark attacks. Seemed they were happening all the time, all over the world. Every one would make the national news. It was a down-right epidemic. Except it wasn't. Stats on shark attacks showed that that year was actually lower than the year before. Then abruptly one day reports of shark attacks in the national news stopped. Something else had captured the national attention, and the airwaves had no room for non-exceptional shark attacks. Some people remember the shark attack stories, but everyone remembers what stopped them...9/11
You hit that one on the nose- social media and the internet has allowed the news media an easier way to put it out there and then ride with it.
I have umpired when younger in the 70's and coached my son's Travel Baseball Team thru high school up to about 10 years ago. They were state champions in back to back years as 10 and 11 year olds. Kids overall were great, parents were mainly great as well, but we had a few run ins and one major one which I won't get into. Overall I enjoyed being with my son and all the players we were able to coach and watch play in many different capacities all of those years.
No matter, the 1919 season will always be remembered for Harley guiding Ohio State to its first ever win over the maize and blue.

When the sun set on Harley's outstanding Buckeye career, he became Ohio State's first three-time All-American and led his teams to a 21-1-1 record while creating so much buzz the school was able to raise over a million dollars in public donations by 1921, paving the way for Ohio Stadium – aka "The House That Harley Built" – to host its first football game on October 7, 1922.
Not only have the wins continued over the last 100 years, there are many more victories over ttun to come...……...
remember what happened when Ginn went down in NC game? he was the only guy Florida feared.

look at the rosters of teams that have won NC last few years. There was a reason Urban talked about "Alabama speed".

We need a couple guys on the roster that bring the extra dimension that the defense has to plan around.
X2
Every win against ttun is...………….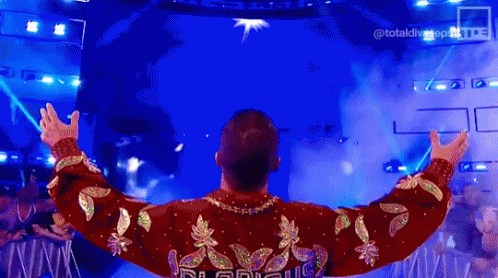 Army will beat Mythigan.
Enjoying life and Punting the Ball well-nothing wrong with that.
Speed, Speed and more speed......gotta have it....
I saw all of those as well OH-10 except the ELO concert-
The Richfield Coliseum was a good venue back then as well. I saw Fleetwood Mac, Foghat, Genesis, Led Zeppelin, Van Halen, Deep Purple and a few more I am sure. The Agora in Cleveland was also another good Venue back then along with Blossum.
1970, 1971, is most likely when, but it could have been sooner. Woody had me glued to the TV back then watching football and when the Bucks played ttun it became more apparent that the Rivalry was in full bloom in this kids mind. I remember woody getting so pissed off at the end of the 1971 game when Darden intercepted the pass from Lamka, that he would be screaming at the refs while running them down on the field and then ripping apart the 1st down markers on the side lines.
His intensity for the rivalry just stayed with me.....
Silver Bullets should be coming out with a vengeance- we'll see if frost has the huskers flak jackets on properly.
Hmmmm, PSU and ttun players are transferring out...but players are transferring into Illinois. I wonder what that is about? :)
Let's get some of these boys committed...............