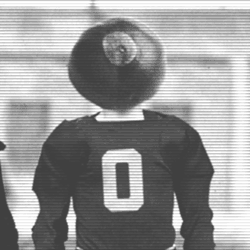 OSU52
---
Member since 22 April 2013 | Blog
Recent Activity
Is the second episode up anywhere?
Anyone have good websites tp get tickets?
If you have to ask you can't afford it.
So how do I get it and when?
Haha yep wish he was still around
Any one else recognize the player in the backround picture in the first pic...
I think we can all agree this is the best site as far as recruiting coverage goes. Thanks for all the hard work eleven warrior staff
On 247 there is a bolt saying buckeyes have taken lead for 4 star receiver any clue who it is?
what our our chances with jawon pass?
Gene what our our chances with jawon pass? I believe we offered today.
Any idea when it will come out
Isn't there going to be like college football 2015 or something?
I would defiantly take this kid he has size and speed
Joe Alessi RB. South Range.
Highlights:
www.hudl.com/athlete/o/558470/joe-alessi