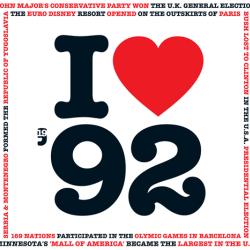 OSU_1992_UFM
---
from Lancaster
Member since 17 January 2014 | Blog
Favorites
SPORTS MOMENT: Watching 2002 National Championship

COLLEGE FOOTBALL PLAYER: Circle K
COLLEGE BASKETBALL PLAYER: JaeSean Tate
NFL TEAM: Bengals
NHL TEAM: CBJ
NBA TEAM: Cavs
SOCCER TEAM: I'm sorry what?
Recent Activity
Yeah because it keeps being deleted. Free speech hahahahahaha
Ok or keep deleting my comments
Stay classy 11W
Don't get the DVs....
You're correct NObuck
Whoa whoa whoa there Grad...what you doing having a different opinion?
I agree with you
Let ye down votes rain down
Nah I get that, but this isn't a good idea to post, as shown by a few lovely users above me.
Its a football site, not a political hot button issue site. Just my opinion
She looks like a derp..a hurr derppp
I guess its a match made in heaven/hell/somewhere
Don't see the reason to post this article..just inviting ignorance and hot button comments, this isn't even a football story
But its not my house
Totally
People are seriously overlooking Burrow. Kid is a gamer,coaches son,natural leadership. Don't sleep on Joe my friends
Yep because thats not a double standard
Its fine..nothing to see here
@coachcoombsschoolofthelonghashtag
Why can't we just be happy? Ohio state kicked shit,be happy for a week
Come on, you know that isn't how this place works.
Just post a poop.gif and your UVs will skyrocket
I don't but I wanted to comment..I went there once though
This site is seriously going down hill
Consider me concerned
Nope, we do this every year.
Expected
It's kind of amazing isn't it? How do you remain that large while working out on an nfl roster? I'm sure McCarthy isn't letting him sit in the corner,lifting a 5 pound dumbbell while eating a box of deep fried twinkies
Stop
Attack the fucking gaps..stop trying to react and attack
Why the hell are we not using weber?
Hi 9route
For real....QB #5 was such a beast
Oh and RB #21...lightning cuts
SS #24--major ballhawk, don't try those crossing routes vs him
MENING1TUS
Play a lot of Battlefield 4 and Rocket League. It'd be nice to have a squad not full of dipshits