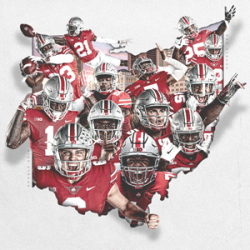 OSU069
---
MEMBER SINCE August 03, 2012
Favorites
SPORTS MOMENT: TD pass from Braxton to Devin Smith against Wisconsin, Aaron Craft and Laquinton Ross game winners in NCAA tourney, Zeke 85 yard run for TD against Bama, winning 2014 national championship.
COLLEGE FOOTBALL PLAYER: Braxton Miller
COLLEGE BASKETBALL PLAYER: Ja'Sean Tate
NFL TEAM: Bengals
NBA TEAM: Cavs
MLB TEAM: Reds
SOCCER TEAM: Manchester United
Recent Activity
Wow maybe do some fact checking
What was the point of this comment? There are a record number of transfers in college basketball currently every team has transfers.
I don't understand how your recruiting has been average for a few years now, you aren't having big success on the field, and you are still this delusional.
That's cool I guess but I would be very surprised if he didn't go to Gonzaga
No. This is an OSU sports site so I'm not really sure what type of response you were expecting.
I find it hard to believe visits wont be allowed at least this fall or late in the fall.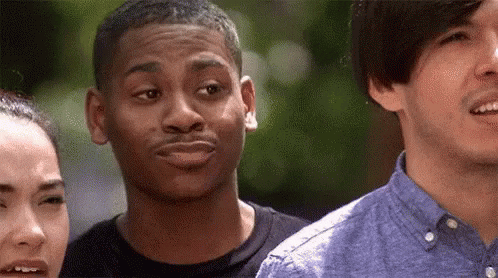 It could happen...
Sean Jones. He's a really good player if you watch him play but he's pretty short and that is probably one of the reasons he is currently not ranked yet.
I find it strange we haven't offered Harris or Paul McMillan yet but took a commitment from Hardman this early. I will trust Holtmann and his staff though they know a lot more than I do about these guys.
I don't know how to post Instagram stuff here, but Meechie posted a video on his IG of his highlights from the AAU tourney and he looked really good. I think he's gonna be a really good guard for us.
Tbf, it certainly seems like a reach now with what he's done so far in his career at OSU. He had some good offers though so I don't know if it's fair to use revisionist history to say it was a reach at the time. As for Etzler, I think that one might actually end up being a reach but who knows he has good height and length I hope it works out.
While I'm sure one of them will end up being the main back over the other, splitting carries is the way to go to increase your chances of having a long NFL career as a running back.
I'm a young guy and pretty active as far as playing sports a lot. Never in a million years would I want to or be able to run this race. Major respect to any of you who are doing it.
You think the one-and-done rule will be gone by then or you think he just goes to the G-league for one year?
A lot of really good players in Ohio in the 2022 class.
We have two new wing players who are potentially really good players added to a team that could not score at all off the wing last year for the most part. Kaleb is a big loss but we also had some big gains as well. I see no reason why we should expect to only be mid-conference which would presumably be an unranked team.
I'm not trying to start a Covid argument again, but if that is your opinion I hope you know it means we probably wouldn't be playing football for like a couple years at least. We have no idea about the date of a potential vaccine and if it is going to work. All we can do is try to make things as safe and sanitary as possible.
Lol the man goes on live TV every saturday during college football season and refers to them as the Wolverines and flat out refuses to say Michigan. Many people even say he's being unprofessional as an analyst for that but he still won't do it and you think he's going to coach them? Your hunch is awful.
We were 19th in the AP Poll last year. I don't know why people are acting like we were bad.
Is his info normally good? I'm not sure I've heard of him before. It would be amazing if we have a chance with Leigh.
Well we have been top 5 year in and year out since Urban Meyer took over basically. 2019 obviously not because of the coaching change and everything but I believe we were still top 5 in average player rating that year.