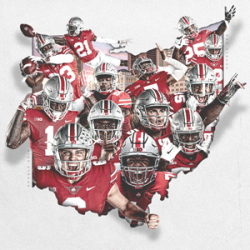 OSU069
---
MEMBER SINCE August 03, 2012
Favorites
SPORTS MOMENT: TD pass from Braxton to Devin Smith against Wisconsin, Aaron Craft and Laquinton Ross game winners in NCAA tourney, Zeke 85 yard run for TD against Bama, winning 2014 national championship.
COLLEGE FOOTBALL PLAYER: Braxton Miller
COLLEGE BASKETBALL PLAYER: Ja'Sean Tate
NFL TEAM: Bengals
NBA TEAM: Cavs
MLB TEAM: Reds
SOCCER TEAM: Manchester United
Recent Activity
If it's grade 1 he should be almost 100%. If it's a grade 2 it will still hurt some and he might need a minor procedure done in the offseason if there is a small tear of some ligament. Either way though i think he should be fine for the playoff games.
I don't want to get into a religious debate, but not everyone cares about it. Vimahi might have been raised with it, but if he personally cares a lot more about his football career than that's all the reason needed.
Put on my OSU sweatshirt and wore my jersey over it, and stood the whole second half right in front of the tv basically.
Lol you really are going to put down Utah as not being physical and support OU? They literally cannot play defense at all. The main reason Utah is even in the playoff conversation is how physical and tough their team is overall, which helps them have a great defense. Maybe you should actually learn about the teams.
Utah is a much more physical team than OU. Might not be better, but definitely more physical.
OSU wins 38-7 in terrible weather conditions and now playing in a dome where we can fully use our speed advantage the game is gonna be closer? Maybe I'm just being overconfident but I don't see it happening. I think it will be like 49-13.
UNC is obviously not what they usually are but to go to the Dean Dome and win by 25 is incredibly impressive. This team looks like it could be special.
IS IT CRAZY TO THINK JK RETURNS FOR HIS 4TH/SENIOR YEAR?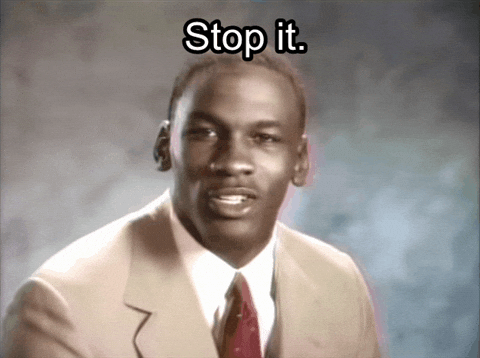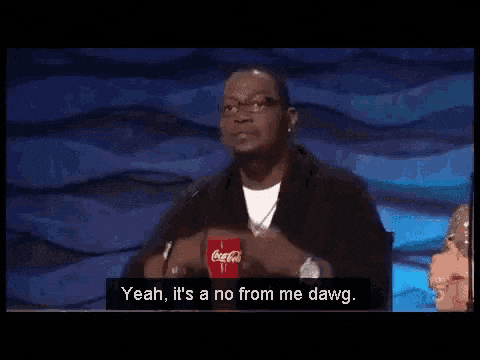 31-14 Ohio State. TTUN will not be able to run the ball effectively and our pass rush will force Patterson into mistakes due to having many 3rd and longs. I gave them two touchdowns because they do have some good receivers, but I don't see them scoring more than 14-17 points unless we fumble 3 times on our side of the field like we did against Penn State.
No doubt Barrett had an amazing season that year however Justin is barely ever playing in the 4th quarter and doesn't play that much in the third quarter in some games. The large majority of his touchdowns have come in the first half.
I will be right there with you. I think for us to really make a deep run in the tournament he is crucial.
Gaffney can definitely rebound well
Cj walker has not looked good at all so far this year
It's early we will be fine carton looks really good except for FT shooting
Good to see Gaffney hitting his first 3. Hopefully he can keep getting better and earning playing time against good teams he's incredibly talented.
Memphis basically told the NCAA to fuck off meanwhile we continually let them push us around.
We lost to Purdue because our defense was pathetic last year and continued to be awful for the majority of the season. I'm sure players were effected emotionally by bosa not being there for a little. But this years team is much different and our next two opponents aren't good. We will be fine.
All I have to say is fuck the NCAA
That seems like a major exaggeration dude come on now. The season is not going off the rails because one player got suspended we have a ton of great leaders on this team. Whether we are good enough to win the title without Chase is a different question.
OSU 56
maryland 7
Maryland is done this year. They aren't even playing hard really the last couple weeks.
We have a lot of work to do
Gaffney really can't get in the game?