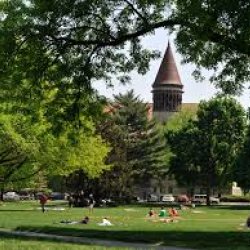 Ortonhallalumni
---
MEMBER SINCE August 31, 2017
Recent Activity
Hope fields doesnt get hurt
Why now?
I'm seeing at least 25 wins next year.
Hope we can get this guy to develop his offende to 15 points a game.
Why not..I mean what else do they have in nebraska
Baldwin looks much more polished than Fieldsthrowing the ball..knowing the offense..where he is going to go with the ball..behave an easy schedule to get unprepared for at nebraska..etc..
She is beutiful..Good luck to the young couple.
If the NFL scouts cant see how he performs..regardless of talk..then they won't keep their position long.
Kid show us why the hell Ohio State has to worry about if you will ride the pine behind better players for a few years. Think u walk in and get a lot of playing time? Doubt it..
Ryan Day is a players coach Hes not woody hayes demigod on the sidelines. Hes closer to coach Tressel more relaxed and teaching mode not screaming mode. Both are effective. He surrounds himself with great assistants..let's them go to work. He has his hand on the offense...he made changes to the staff where we were lacking. Urban Meyer raved about him becoming the next great head coach at OSU..let's allow Ryan Day time to put his stamp and his personality on this program. When recruits realize he doesnt need sleep over and old pro wrestlers to help sell his program they will come..Go Bucks!
Terry had a great season. Very versitile..but I don't see any team taking him 1sr round..hes a good receiver...I'm thinking round 2 to 3 ..
Best players should be on the field regardless of class...this isnt middle school.
Cant miss easy layups.
Standing around holding the ball is not an offense...get fn moving
No but he took the handoff took a couple long strides like he was busting through the d line.
Do we have an offense? Show some effort and not like it's a shoot around
My kingdom for a point guard
I can go with this team ..I'll never forget zhopson averaging 32 points a game his senior year...
Houston? The run and shoot offense ?
Terrible pass Andre
Caleb Wesson get the inbounds I guess or woods
Hold on...terrible offensive possession there..now shose in the game that can make free throws?
We are going to win...wow!!
You can see Woods wants it bad!!
Shit. One time Wesson out of position and lard gets a gimmie put back