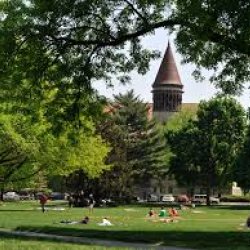 Ortonhallalumni
---
MEMBER SINCE August 31, 2017
Recent Activity
Love it
That crap he spews may go in the crib, but not on national television.
Fire him!!@! ESPN looks so stupid with a fool like him. .
Caleb wesson looks like a different person ffrom last year
2, he will be fine, and be back to help up complete this great year...
Sorry, but cant play it that way..you get one shot each game...dont blow it..oh unless your bama and it doesnt matter. Just put em in the playoffs.
Just keep adding the bulletin board material...ohio state is a much better underdog than favorite in big games...
That onsude kick was the most incredible play I ever saw...amazing how he got the ball to bounce that big..
Only one way to prove it. Go kick all their asses!!!
I would way too harsh that the penalty far outstripped the violation
Guy wanted to play..dont fault him for that. Look where it's got him..possible national title, heisman..high draft selection...just ohio states kicking ass in recruiting..this happens...
He wasnt unwanted...he just found himself 2nd on depth chart..his injured thumb set him back...
There are still games to be played. Why not let the season play out then talk about who wins what award..
Good point..
It was probably Herbie..he doesn't want his boys to lose a chance at Clemson winning this year.
That's the statement on each paper..sign of the times..so much on line news...only way to keep the paper going...they did win a Pulitzer prize just a few years ago for journalism.. The Toledo Blade, so named for the blades made in Toledo, Spain
Day knows recruitng is the biggest part of this job....knows you need the talent if you want to compete for titles regularly.
Urban did his thing here...raised expectations...recruited and won at a dizzying pace...hard to keep that up much more than 10 years...so it goes..Ryan Day has his turn to leave his mark on the program..Woody did say he stayed here a few years too long..
The Blade, one of America's great newspapers..
How about whose the best team right now...not who has the best wins...I truly believe Ohio State is the best team top to bottom. Both sides of the ball and special teams...coaching, depth, attitude, talent, effort., and performance. That's why I would keep them number 1.
Beaten. Yes...ohio state has dominated everyone on both sides of the ball..no one wants to play Ohio State...that's what makes us number 1..
No doubt about that
Not even 1969 michigan?
A few games left....things will change each week. All we have to do is keep winning big...
If only he knew what was about to take place!!! HAHAHA