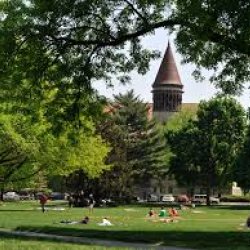 Ortonhallalumni
---
MEMBER SINCE August 31, 2017
Recent Activity
Damn edit time ...Gonzalez's, Ginn, Santonio Holmes...Troy Smith..Zeke Elliott. Ben Hartsock..
Lecharles Bentley. O Pace, Corey Stringer, John Hicks, Jim Parker...Troy Smith...Pete Johnson, Zeke Elliot... John Frank, Cris Carter, Antony Gonzales, and Terry Glenn.
Seems like people have no patience, and me is more important than we...just tired of the carasoul through this place.
How many great ohio state players had great nba careers?? The closest I can think of is Mike Conley...Even Turner was ncaa player of year type and hes barely a player..Dennis Hopson average 32 points his senior year, and was a marginal player. I thought Deshawn Thomas was a freak of a player..he never sniffed a minute...Jimmy jackson had a good career, but was not an outside shooter...I guess Havlechek and Jerry Lucas were stars...but that was decades ago...Hard to be elite in NBA..Hope Caleb can got on a team where he can play a role regularly.
Player talent, coaching talent.. We"ve got it both here!!
Thing is, he had 2 top notch backs commit...then for some strange reason...they both de committed..
Yes, please. If these are the best if the best let's get a look at em to compare.
Cant go to my nephew's regional semi final at BG...just sucks...something that wont happen ever again we are going to miss...this is a once in a generation for his team..
Well we got beat bad by an average MSU team..
This is no where near an elite MSU team, but we sure make em look that way..so many stupid turnovers
EJ Liddell where have you been my whole year??? I'm not ashamed to say it, I was about to touch myself with that Foul Shooting tonight!!
Has his speed increased as his body has morphed?
If he can be back by september I'm good with it.
There's a novel idea. Have a player play the position he has played in, and was recruited to play...about fn time.
It's like he has just received a terrible sentence and is full of regret about what he is about to begin..
When was this from?
You got it!!! I suppose his buddy Jalen is pissed about the 2 losees, but says wait until juwan gets his players here...
It will never end...they don't understand it with their better than others attitude...We lay into them every chance, in every game, every contest...in every way...
I just love the fact that this team missing several pieces can put that team down like that...loved it!!!
Or get the foul called and sink the free throws!!! BEAT MICHIGAN!!!!!
The guy is 6'9"...he better be able to score in the post regularly...
Dont we lead the all time series like 87 -70 in basketball? Funny how that domination never keeps up, but those north of the boarder live and die with their 8 game lead in football...God, go beat them again and again!!!
O line may become great if tackles can develop...
I have no idea why Dtover to TE? We dont have em do anything but block...why is he moved from LB..let alone DE...wow..
Detroit needs so many players..they should trade down...of course a qb wouldn't hurt , Stafford is close to being gone..but wont draft qb with coach and GMC on hot seat