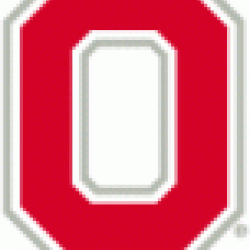 Orlando Buckeye
---
MEMBER SINCE August 30, 2010
Recent Activity
Good for him. I'm sure these paths will cross again.
He also talks about JKs backup Demario McCall which tells me he hasn't actually watched the games.
Until this very moment, I had no idea who Pat Mcafee was.
Does Tom Harmon play the villian?
This gif makes me all antsy in the pantsy.
Pickens is negotiating a larger contract with Auburn.
Need to allow challenges on no calls.
The classy will 'keep it classy' the rest won't.
Hard to determine who is upper power 5 and lower power 5.
Isn't Pantoni recruiting coordinator or is that a different thing?
Headline: ACC and SEC tied for most bowl wins.
Important to have energy and experience on the staff, I guess.
Imagine checking out 11w on a Saturday morning and learning about deadly herpes monkeys living in your city...
The question is raised and everyone turns, in unison, you look at one man.
Hopefully they promote one of there hot shot assistant coaches, like ED Warriner.
According to 247 he it's the number 8 recruit of all time.
And Stoops. The not coaching anymore.
Assistant AD of football operations.
Agreed Littlefinger knows that chaos is a ladder, but he's to vulnerable when it comes to young ladies.
I think 100% might be a bit high.
I almost hate to say it, but it seems to me that Urban may be done after this year. The way Shelley was crying on the sideline and the way Urban got choked up talking about his family... it's like he knows the completeness of his career and is so gratified to have gone 7-0 against TTUN, and that he may just want to ride off into the sunset as a hero. Almost like winning today means there isn't any unfinished business and he can hand over the reigns. I hope I'm wrong, I'd love to have Coach Meyer for another decade.
Doesn't Disney own Fox now? And isn't the BTN partly owned by Fox? When do we get our Disney bump?