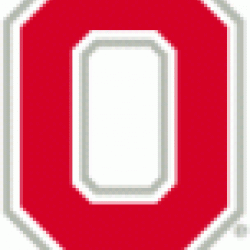 Orlando Buckeye
---
Member since 30 August 2010 | Blog
Recent Activity
Since our TEs only block anyways, it shouldn't be a problem. /s
What if JT makes it 4 in a row over TTUN?
I think he would just follow Warriner, aren't they best friends or something? Isn't that why we hired him in the first place?
Would make me think twice about UK if I was Danny Clark. That or talking to Fickell at UC.
I just hate playing the same team twice in one year. Especially if only one of those games will have or end up having real consequences.
No sign and trade if Durant announces that he's leaving OKC?
Can we just have an all freshman team that plays other freshman teams, like once a month at least, during the offseason?
I wonder if he needs an OC.
I'm pretty sure he just means they are ranked higher than we are.
I still hold a grudge for Gene Smith not self-imposing the one year bowl ban on our 6-6 season under Luke. Instead we traded a National Championship game against ND for a Gator Bowl against UF.
I was seriously underwhelmed by the first season. Is this second season that much better?
Conference losses would still be very scary.
Harbaugh tucks his tail after Saturday and takes the opening Colts job. *ichigan hires Les.
I'm not exactly sure what I was expecting see in the comments, but this wasn't it.
I'm surprised by that, the Yahoo sports app that I use just regurgitated the tmz headline.
Finally re-entering the atmosphere.
That was my first thought, but you beat me to it. I hate reading rumors like that.
Wow, so you've had the opportunity to punch this guy in the mouth and didn't take it...I think the Nobel committee may want to interview you.
I have this vision. In the world of Super-Conferences, each conference will have a cadet branch. The B1G would have the MAC, the SEC-the Sun Belt, PAC would have the MWC, and the Big XII would have Conference USA. (The ACC would have the AAC, I guess. If they still existed). The winner of the MAC, for example, would get the chance to move up into the spot of the last place team from the B1G. We would see an expanded conference and playoff schedule with super-conferences, so nonconference play would be limited to a couple games and would be chosen from teams in the cadet branch and only played at the beginning of the season. This would eliminate FCS cupcakes played in November. The simplified scheduling would make it possible to swap a team from the cadet branch into the super conference.
Exactly, I may have my preference, but I am just firmly on team "pick a guy." Go Buckeyes.
I am scheme illiterate, but I really liked the way our team operated when we were running the 'power read-option' (I think). And I thought Barrett had a very good command of that offense. I think we changed it when Cardale took over and we were very successful against some very good teams. Perhaps the coaches felt that whatever we did the last three games was just what we should do from now on, and that is why they are going with Jones. To me, though, I would be much happier going back to the 'optioned speed-reading power touchdown' thing.