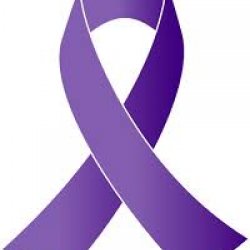 Optimistic Buckeye Pessimist
---
MEMBER SINCE September 30, 2011
Favorites
NFL TEAM: Browns
NHL TEAM: Blue Jackets
NBA TEAM: Cavs
MLB TEAM: Indians
SOCCER TEAM: Crew
Recent Activity
Big beautiful win. Program is buzzing.
Sorry to hear of your loss. Glad he got to enjoy a final few victories and I hope he can work his magic on the other side to secure Buckeye nation a few more.
Doesn't look wrong. BK just logged/flipped one.

Bummer, but the kid has got to do what he thinks is best for him. Best of luck to him.
We will move on as well.
What about 85 man limit? More directed at that than class size.
Do we have room for flips?
And there you go. The DBs are locked down for today
Nah. Time zones plus we already know 2 aren't signing today.
My general formula in order is bet SEC. Bet against B1G. Bet on Big 12. Bet against >8 win G5. Bet on Acc. Bet against Pac 12.
Keep in mind that Burrow is a coaches kid. I'm inclined to believe it's more Burrow being special and raised well vs LSU. Time will tell though.
How do you not love him? If we don't win it, I hope he does.
Which is why I took Michigan to win at +265
I think this was the first game that the coaching staff was tested. They passed with low marks. Execution also passed with low marks. Plenty to work on.
I expect this kid to be a star. I understand his current metrics, but he works hard and is from the mother state. I think he's the future.
Cincy is good. We are gooder.
And if Minnesota played in the sec, they'd be ranked 5 after going 8-0
IU can't stop us. We stop ourselves. The points are there for us and we will need them. IU gonna throw 80 times today.
This is what IU does to us.
He has stopped dancing and runs hard to the point if attack. That's the difference and he needs to continue to run like that.
Not real impressed so far
Who's your feed? You ahead of me