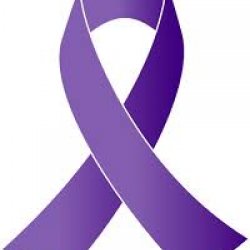 Optimistic Buckeye Pessimist
---
MEMBER SINCE September 30, 2011
Favorites
NFL TEAM: Browns
NHL TEAM: Blue Jackets
NBA TEAM: Cavs
MLB TEAM: Indians
SOCCER TEAM: Crew
Recent Activity
Wow. Surprised that was a no call at the top of the box.
For the life of me, I don't know how we don't.
Dang. Mexico has every answer tonight.
I'm just hoping for a pk at this point.
I'm personally not a Bradley fan, but 20-30% possession, no offense, and no answer for Mexico's pressure is probably more of the problem tonight.
Nice run. Good play start to finish by Mexico there. USA just absent this half.
I don't know but feel like his whistle will decide the game. Thinking a pk.
Mexico has the ref in their hand.
Too many consecutive giveaways for us. Playing with fire
Incredible stops by Mexico there.
Good half. Feel like we had better chances but Mexico has the better team.
20 yards out. I think we aren't getting much whistle.
Great chances. Gotta capitalize and can't let them counter like that. That was an interesting no call for Lavelle.
Only way the Dutch score is on a counter or our mistake. They are solid and we will struggle to score, but they won't out possess and play through us.
USA could have had another one. Weather delay now. Stopping them from getting the throat.
3 minutes in and each team had a chance.
Edit. USA had another. And another
Not sure, but it'd be cool if this turned into an open thread for a 0-0 game at the half.
No insight, but I think this ship has sailed.
Curious. Taken at face value, this is Morpheus (OSU) requesting Neo (Iowa) to bring it on. But we all know Neo possessed w superior skill set and ultimately let his team to victory.
I ask you to help me understand this.
FWIW, Athens buckeye was on a deleted thread indicating Sherman and Johnson are bulldogs. He is very connected to UGA and correctly predicted Fields. Just relaying rumor, take it fwiw.