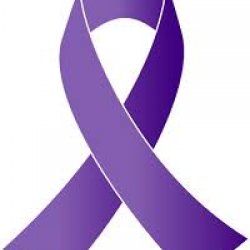 Optimistic Buckeye Pessimist
---
Member since 30 September 2011 | Blog
Favorites
NFL TEAM: Browns
NHL TEAM: Blue Jackets
NBA TEAM: Cavs
MLB TEAM: Indians
SOCCER TEAM: Crew
Recent Activity
I'm proud of these kids. It's unfortunate that it took drastic change to bring it out, but change is actually a very, very stimulating thing. Go Bucks.
The BCS was a good system with the exception of 2 things:
too much subjective weight
too many teams playing for too few spots.
Expanding to 8 teams with a formula based system is my proposal- auto bids for all p5 conference champs, teams seeded by formula rank
I think the moral of the story is to show up and play every game with your best.
I think message conveyed is that it's not worthwhile to risk a loss ooc because the committee will forgive one loss
I hope this stimulates change. Either:
Expansion to 8 team playoff
Tangible or more formula based criteria and transparency of selection (body of work, eye test)
Admission that it's just a subjective beauty contest.
We we didn't get screwed, rather we did it to ourselves. But Bama didn't deserve it either....
Wisconsin 38 - OSU 24
Same team. Same problems. Dumb mistakes, penalties, unfocused execution, poor coaching. I'd love to be wrong, but I've been waiting all season for this team to turn the corner and it hasn't happened yet. That hour glass is running out of sand.
I would salivate in anticipation of playing Miami.
I will add some passion into this. It is unfathomable that the playoff committee belittles the (late) regular season in such a way that it allows teams that just lost to playoff teams into the playoff for rematches. Conference championships are defacto playoff games.
And fwiw, this should always apply to the game.
Our defense will be key. Wisconsin is very good.
Barrett still has some blowout yips.
What a ridiculous question, but this is a dumb response.
Easier to call running plays when you're not spotting points.
I'm comfortable dropping my wallet and it's contents at OSU -3. Care to make a friendly internet 11w community wager? I take OSU -3. We can wager avatar pics.
You should have taken my 10. Vegas is making you pay extra!!!
Go ahead and take Sparty you poor saps. Vegas is begging you to do it and they don't care who wins, nor does their spread represent their opinion. Go Bucks $$
Uhhhhh.... gotta have a lead to start messing around.
I will give you 10 points to take Sparty.
People need to remember what losing feels like to appreciate winning. We're spoiled.
Go Bucks. Beat MSU.
Me next week
Urban is a great coach and this is a good team. Let's finish the year by taking care of what we can take care of.
They were physical and disciplined. I hated watching it, but man, hard not to appreciate the product that Iowa put out today.
Iowa out everythinged us. Great win Iowa and congrats to them.
Beat MSU.