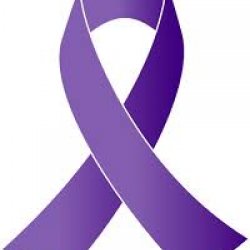 Optimistic Buckeye Pessimist
---
MEMBER SINCE September 30, 2011
Favorites
NFL TEAM: Browns
NHL TEAM: Blue Jackets
NBA TEAM: Cavs
MLB TEAM: Indians
SOCCER TEAM: Crew
Recent Activity
I like our chances against a 6 seed. Not so much against an 11
I guess I don't understand the whole cost argument. With a first round pick, you take the best player at a position of need and hope he turns into an all pro. The Browns have decided not to take the risk associated with a prospect to get a guaranteed all pro player. If there's any extra cost it's Peppers, a guy who hasn't really fit, and one or their 2 3rd round picks. That's the price of a guarantee
Trade makes sense for both sides.
He's an all pro at a position of need. He is proven, not a prospect.
I like the move and think they are still positioned well on the draft to address their needs. Time will tell though.
Sorry to hear about this loss BC. Loss is inevitable, but that doesn't make it easier. Take care.
Loved Holtmann's technical. Officiating changed in the second half.
....maybe our shooting did too...
Wow. All these make up calls are making me blush
Poor officiating hurts everyone!
Wesson was equally at fault there for being flat footed and not moving.
Even though he's a bit cold on offense, he's our best on ball defender. He's earned every minute he plays.
We are playing well, but I don't trust this lead with this team.
Wow. Mohammed playing some unbelievable defense.
Think Iowa was a bit aggressive and frustrated there. I think he was responding to it.
Like our confidence on offense. Still want more on defense.
We had the same looks in the first half. We're just making them for now. Live by the three, die by the three. Great to see them making them though. Much better than the alternative.
Now follow it up with defense.
Defense needs to tighten up.
Washington is hot now for sure. Ahrens and Mohammed both have the ability to knockdown shots. You just gotta let these guys play through it. In any case, our formula doesn't change. We need two hot hands and Wesson to bang down low. Take care of the ball and play with intensity on defense.
We gotta get our heads back in the game. Officiating is killing us, but we gotta be able to play through it.
Another poorly officiated game. Frustrating.