oprettyricky
---
from Sylvania, OH
MEMBER SINCE January 31, 2015
Born and raised in Ohio. Die hard Buckeye fan. OSU alum.
Favorites
SPORTS MOMENT: Witnessing Ohio State beat Alabama in New Orleans and Ohio State winning the first college football playoff
COLLEGE FOOTBALL PLAYER: New Buckeye: Antonio Williams
COLLEGE BASKETBALL PLAYER: Jon Diebler
NBA TEAM: Cavs
MLB TEAM: Roll Tribe
Recent Activity
get off Michigan sites and I am sure those adds wouldnt come up.....cookies...
I just got all the goosebumps...sorry, none left for anyone else.
seriously....this is a dumb thread.........
Meh...who cares tbh...we all know it's a joke...not surprised here...big name program = $$$$
funny how we can say 'only' for him haha...wouldnt work for any other QB
let's worry about NW first
it said 10% but I'm pretty sure they forgot to add the extra 0 at the end there.
"Precipitation: 10%"
Swing and a miss yet again by the meteorologists hahahaha. They seem to have forgotten to add that extra 0 on the end there.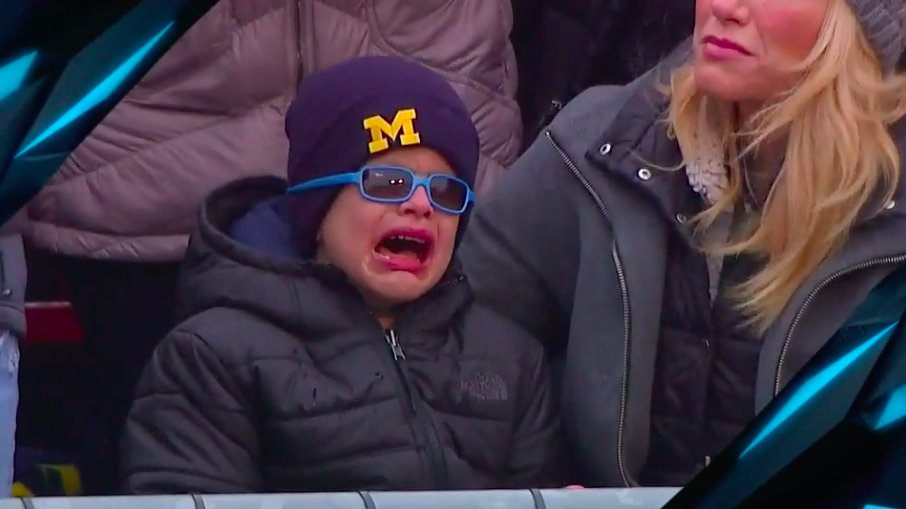 always a good one to hold you over for a little
right there with ya....this reminds me of high school drama
Head coaches have to now play a Dr. Phil type role I guess...and become private investigators...
Sorry but we didn't get the hammer for it....lying is what the hammer came down on OSU for...this is a couple game suspension if anything...
I also LOVE how the phrasing of the question at Big Ten Media days being "felony arrest" is being left out of all reports....he didnt know about a felony arrest because it didn't happen. My guess is that Urban is only saying he mishandled (or failed to properly answer it, whatever his phrasing was) maybe because he feels guilty in that he perhaps should have at least acknowledged there are some issues off the field they are looking into but doesn't feel comfortable discussing til the facts are all there and doesn't want to put people on blast to the media for a personal matter and that big ten media days are to discuss the team and their preparations and expectations for the upcoming season.
Each text on iPhones are saved on chats.db file linked to contact info. Not hard to verify
they just need to figure that out
"no one has asked if she ever hit or hurt him. "
THISSSS!!!! I was wondering why this hasn't come up based on her past and the rumors of her constantly being drunk. And I think it is awful what McDouchebag and the media are now doing to their kids. Pathetic.
I agree. Something is off for sure. Each text on iPhones are saved on chats.db file linked to contact info. Not hard to verify. It is also super easy to just change a contact name and stage the texts ....so who knows until they get those phone records.
While I feel for Courtney if allegations are true, it would be interesting/funny if they weren't and she was just out to get money. She should be in for a world of trouble if that is the case.
"Former Ohio State wide receivers coach Zach Smith doesn't believe he did that should have warranted his firing last Monday"
yeeesh that first line was tough to read
link with any quotes from teammates? otherwise, I doubt people will buy into this... (and no a blog post wont suffice lol, actual article with teammate quotes....and none of the 'i heard from a source close to the program' lol ....no you didnt)
I love that OSU is as supportive as possible of transfers being eligible at other schools immediately. Take notes, other schools
I feel awful for what happened to Courtney Smith but for it to come out now, right before camp begins, just seems off. Something is not adding up. Especially because she was the wife of a positions coach, she definitely had Urban's phone number and could have reached out to him directly instead of putting that pressure on his wife or the wives of other coaches. I feel all of those coaches should be being investigated as well then. Again, awful what happened, and all respect has been lost for former Coach Smith, but her approach to it all could have been way better. With MSU coaches holding on to their jobs still though who knows what will happen.
Was hoping to see info on the WR Marcus Washington and a ton of the CB's on 247 going to Mizzou. Assuming since Z. Smith was the main point of contact for him during the process, he just gave up on OSU?
I've torn both of my Achilles so I know how devastating this all can be. I feel for the kid. Head up.