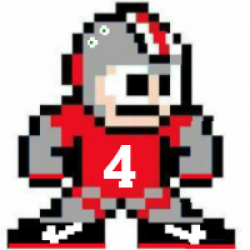 oprettyricky
---
from Sylvania, OH
MEMBER SINCE January 31, 2015
Born and raised in Ohio. OSU alum. CWRU alum. Living in Texas.
Favorites
SPORTS MOMENT: Witnessing Ohio State beat Alabama in New Orleans and Ohio State winning the first college football playoff
COLLEGE FOOTBALL PLAYER: Kurt Coleman
COLLEGE BASKETBALL PLAYER: Danny Green
NFL TEAM: Wherever Kurt is. If he retires, the Browns
NBA TEAM: Cavs
MLB TEAM: Roll Tribe
Recent Activity
Threat level: newborn puppies
Gooooooseyyyyybumps at the end of that video
I know !!! just wishful thinking on my part so I can plan certain weekends accordingly
Was waiting for it haha. Hate to see it
Would love it if they could just set/release the entire season schedule.
Not gonna lie, Mac Jones will be an NFL QB. Some under throws? Yeah. But the NFL WRs are athletic enough to bail him out time to time just like Smith, Metchie, and Waddle do sometimes. I think they all are NFL QBs.
Not my birth year but has to be '69 bc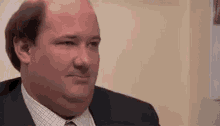 Pitt would prob beat Michigan tbh
Bucks19 - YOU GET IT ! it is ridiculous to see ppl whining when we haven't taken the field. We have ZERO wins thus far. Talk to me in November if these rankings hold after we get some Ws ..... until we take the field, who cares?
Right? Ppl getting so riled up for no reason. LIke it'll be ok - we haven't even played a game and people expect us to be handed number 1 .....deep breaths
Smh. So many ppl on here complaining. Who cares?! OSU hasn't even taken the field yet, the others ranked higher have. They've collected wins. Easy as that.

After a few games we will be top 3. The good guys will move up. Relax.
To all OSU students and fans: please just don't go to the stadium or near it on gamedays.
Wear a mask.
It's that simple.
The 'Rites of smashage' made me lol
Honestly, would love a Clemson loss. A rematch and revenge would be great...but f them. I want them to lose out and Dabo to cry
I live in texas and all i have to say for this matchup is BOOMER
Add Corey Linsley to the list too
The B1G committee:
"I haven't thought about it, because right now I have made my decision, but if they do in a time period that's the time before I sign, I might think about it," Wade said. "So we'll see."
it's in the article lmao
others? he said that himself
nah he is a lock in the top 15 even if he doesnt play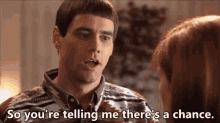 Honestly not even mad if he leaves - the B1G committee lost any credibility they had. Top talent in the country won't want to play for a conference that is in disarray and doesn't answer questions they are faced with.
I hope OSU leaves the conference, becomes an independent team, and starts their own network - Buckeye Network. Teams will be lining up to play them and they would be fully in control of their own decisions. And we all know the B1G would go to garbage without Ohio State.
I was reading it like the grasshopper STAYED....so shouldn't Wade stay?! but still, not mad. that first hashtag is on point.
I was thinking that myself.