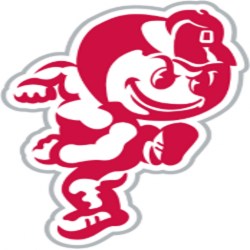 OneToughNut25
---
MEMBER SINCE September 26, 2013
Recent Activity
Ohio State beats #20 Michigan State, on the road, by 20...unimpressive, stays at #10
UCF beats, Group of 5, #24 Cincinnati, AT HOME, by 25...Complete team and you get to move up 2 spots.

Let's also not forget that UCF had their UNC game cancelled because of a hurricane. Let's also not forget that UCF played South Carolina State, a FCS team, so really they have played 9 games this season. 9 games against D-1 teams, all but one against Group of 5 and one FCS, and only played one ranked team.... Got it!

It's not the Buckeyes year. Granted, I would want to be at the party rather than not get invited...but the Playoff has more purpose than just trying to win the natty. It helps with recruiting, especially this year when the games are in Florida and Texas. They can have kids come to practice etc.
Greg McElroy is a giant terd salad...
FIRE EVERY SINGLE DEFENSIVE COACH (Minus Larry Johnson) at the end of the season!!!!!!!!!!!!!!!!!!!!!!!!!!!!!!!!!!!!!!!!!!!!!!!!!! Bring back Coombs as DC...
#BrotherHood right?! It's a hard choice... personal vs team

Lot of season left and lots of team goals left to achieve...Wish he would have stuck around to help the team achieve those goals, but I get it.
If you consider this decision in a silo, its the right move. With that said, football is a team game and with the preaching about the "Brotherhood" this and that...it's not a great look. NFL scouts and exec might ask him why he felt it was necessary to put his personal aspirations ahead of the team goals? Idk...its a hard choice.
I can think of a mid-season All-American snub....

How about Haskins?!?!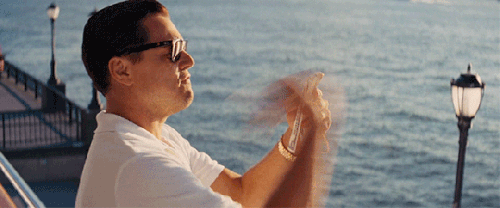 If all the coaches wives knew, same as Urban, then why isn't the entire staff on leave?!?!?! This is just media hyper inflating the story and it's bullshit. No way Urban is required to get involved in a personal matter between husband and wife where no criminal charges were filed. This is a joke...
"Let the MFer GO!!!" has to be the mantra of the 2018 Ohio State Buckeyes
It only mentions players and THEIR former school, but what about players from other schools? #loophole
Pretty sure he knew this before going into the game.......and yet he still played. I understand Denzel's decision but hate the way it looks.
Bama's best win is against LSU...who lost to Troy. Bama's schedule is disgusting. It must be nice to have a playoff spot essentially wrapped up after playing no-one for 10 games and an FCS school. Bucks have MSU (same as LSU), Michigan (same as Miss St), Penn State and, hopefully, Wisconsin. That would be two wins against teams in the Top 10 and a conference championship. Bama can't say any of that!!!

The Iowa loss is bad, no question about it. It's going to come down to a comparison with Bama...
My rankings before championship week and championship week results...
Clemson - #1 Seed
Oklahoma - #2 Seed
Wisconsin - L
Auburn - #3 Seed
Georgia - L
Alabama - DNP
Miami - L
Ohio State - W
9. Penn State - DNP
10. USC - L
I saw this on CBSSportsline, pretty concerning...
Within a 10-month period, we've witnessed the Buckeyes be shutout for the first in 295 games and surrender the most points ever by an Urban Meyer-coached team. In the last 12 games, the Bucks are 9-3, two of those wins by one point, another in double overtime. Those three losses have been by a combined 117-40.
If Cavs win, they're winning the series. Everyone from Joe Lacob to Matt Barnes knows it, too. If it goes to seven, I'm taking the day before, the day of, and the day after off work.

If the Buckeyes and the Browns hit the treble in 2018, I'm stripping naked and walking into Lake Erie because I beat life at age 30 and the rest of the game would bore me.
Quite possibly the best snippet of reading material ever... You are a wordsmith good sir
I don't comment often, but when I do they are spot on... ;-)
I rarely comment on here but...The coaches should have read my comment from 2 years ago
I think we are forgetting about guys like Lattimore, Damon Arnette, Denzel Ward, Josh Norwood, Eric Glover-Williams etc. The cupboard is FAR from bare...just unproven.
TEMPO! TEMPO! TEMPO!!!!!!!!!!!!!!! We need to be on the ball ready to go. I blame Urban for all of this. I don't hate Urban but the inconsistency this year falls on him. Cardale was not the right choice for QB...everything about him is slower than JT. The offense never had cohesion and when you go up tempo you need that relationship with QB and play makers to be on the same page. JT should have started the entire year (he did finish 5th in the Heisman last year btw) so I don't know why the choice was so difficult. I'd be curious to see the amount of plays ran this year vs last year. I bet its pretty unbalanced. People made such a big deal about Oregon's up tempo O before the Natty last year but OSU's wasn't far behind. They have completely gotten away from that this season.
Not at all...he SHOULD have a new found appreciation for how much his scholarship actually is "paying" him. Welcome to the world of every other college student bud...time to get the FAFSA paperwork ready!!!
Could you imagine Oregon blocking Chip Kelly's move to the NFL? Sure you break the contract you signed with us, but in doing so we are going to limit where you continue your career. Or how about if Texas Tech told Tommy Tuberville "Mehhhhh you can leave but not for Cincinnati, sorry!!!" The NCAA needs to fix this...and fix it ASAP. What if this kid transfers to OSU to get his education?!?!?! You mean to tell me UCLA is now dictating where their former students can go to get their education? I mean, they are student-athletes...Riiiiiiiiiiight?!?! Could this kid simply say I am transferring to one of those schools to go to school and simply walk-on?!
Anyone else find it interesting that when asked about the QB's Urban says neither has beaten the other out, yet Cardale is the "high volume guy"? I mean how many reps with the ones does Cardale need in order to create some separation and if he isn't, doesn't that tell you something? I think JT is very timid when he gets in the game. Trying to make the most of his chances by playing not to screw up. Cardale on the other is trotted out there and makes unbalanced throws, questionable throws, mishandling hand offs etc...Idk, I am a "JT guy" and I think Cardale took over a well oil machine at the end of last season and it has blinded many.
I don't disagree with you, but the offensive line they played last year is like NIGHT and DAY to what it was at the end of the season and what it will be to start this season. I like to think they are more prepared to make hole for EzE and give JT more time to throw.
I'd agree with you about not having the safety come up. However, in order for that to happen this year, assuming Cardale starts, someone needs to assume being the deep threat Devin Smith was last year. My money is on JT...has everyone forgot the season he had, as a freshman, last year?!?!?!?!?! Cardale played great in his three games, no argument, but he also came into a well oil machined that JT had humming along before he got hurt...