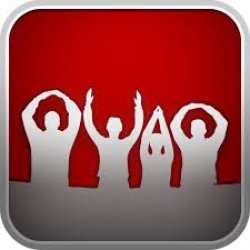 OnceaBuckeye
---
Member since 14 May 2014 | Blog
Transplanted Buckeye living in NC, Graduated from TOSU in 97... Live eat and breathe Buckeye Football. Teacher, former HS defensive coordinator, chomping at the bit to get back into coaching, but family needs to come first at the moment.
Was once destroyed by Joey Galloway in the 200 meters during a High School Track meet (Man he was fast!)
Favorites
SPORTS MOMENT: Keith Byers taking it to the house with one shoe on and one shoe off. As a young boy at one of his first games, that was the coolest thing I had ever seen.
COLLEGE FOOTBALL PLAYER: Keith Byers
COLLEGE BASKETBALL PLAYER: Aaron Craft
NFL TEAM: Steelers
NHL TEAM: Penguins
NBA TEAM: Cavs
MLB TEAM: Cinci Reds
Recent Activity
I am afraid MSU will get curb stomped in the playoff.
Is that a serious question?
Personally, I find Harbaugh being compared to Bo offensive and disrespectful to both programs and the rivalry. What has he done to deserve such a comparison. Anointing him the second coming shows just how desperate the TUN fans truly are. I love Urban, hell I loved Bruce (most of the time), Cooper just pissed away talent, but not one of them are Woody. Urban can (and will) win more championships for TOSU but he is not Woody. Comparing him to Woody or Harbaugh to Bo is bad for the rivalry. I hope for the younger generation that they develop a respect/hatred/love for each other that Woody and Bo had, but that will never again happen in college football. So with that said, Urban take my beloved Buckeyes to that crap pile of a stadium up north and curb stomp the TUN. While your up there teach their coach a little humility.
Worstcoaching performance I have ever seen
Well, sat thru 98 and now this.
Just don't know what I am watching
Honestly put in Miller, have him hand off to EZE and punt on 4th down. Would accomplish more than we are right now.
All year last year I heard we were a year away. Thank God we did it last year, because I don't know what we were a year away from last year.
Dear Coach Meyer,
I am just a fan. I don't claim to be an expert in x's and o's. I just don't understand the offense this half, or the entire season for that matter. Option on 3rd and long? Only 1 deep pass attempt against a team that is pinning their ears back and attacking the run? Shuffle passes into the meat of the defense? A WR screen with 30 seconds left in the half and on 3rd down that stops the clock so we have to punt? You are supposed to be an offensive guru. If it is your OC screwing the pooch, could you do please take over the play calling? I will trust your judgement as you have continually brought glory to the Buckeyes, but could you please make it easier to watch this game? I would rather you hand the ball off to EZE every play if the plan is to just punt the ball. At least he may wear down the defense and eventually break a long one.
Sincerely,
Confused Fan
Ok so we just want to punt?
Everything is lining up correctly! I didn't want to lose, but I didn't want a #1 ranking. Now we have the best of both worlds. Can play with a chip on our shoulder playing underdog, and still be undefeated.
Greene with a nice catch. Still no touch from Jones
Can't blame them... lack of experience in that department.
Put in the backups... lets get some experience.
Lol, that wasn't boo's that was ZEEEEEEEEEEEEKE
Love the accuracy and touch JT has.
Feed him... but don't forget the play action pass...