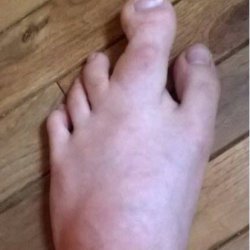 OleTimbo
Austin, Texas (via Chicago)
MEMBER SINCE September 11, 2017
Favorites
NFL TEAM: Bears
NHL TEAM: Blackhawks
NBA TEAM: Bulls
MLB TEAM: Cubs
SOCCER TEAM: None
Recent Activity
We better be one of them!
Great point. If they are not in the NCAA - who would ever watch them or care about them? I would assume ESPN and Fox would focus on NCAA which would turn the PAC-12 California schools into an "XFL" of sorts with limited interest at best.
Thanks for the response - will definitely check it out.
So glad KJ didn't hit him. Hope he is okay!
Criminal: being or guilty of an act that is unlawful, foolish, or wrong
Doesn't mean they are bad people or repeat offenders. It does, factually speaking mean they are criminals. Add me on that list as well...
If you consider driving faster than the speed limit the same as evading arrest then more power to you.
NCAA is hilariously confusing
Pretty legit analysis. Very impressive.
Zero commits today? I'm so used to seeing "Boom" on the top that almost 24 hours feels like a lifetime.
Pleeeeeease flip him to OSU Lejond!
Safety is definitely important but I really hate the calls where the ball carrier is lowering his head to the point where there is contact to the neck or helmet. That should be considered when "reviewing" it
Classes probably couldn't hurt him. "they was proud of me". Excited to see him play!
Looks like a brand new jersey courtesy of Hong Kong. Still cool though.
Should be an interesting season. Go Bucks
If the Purdue loss is the only reason we are kept out - the formula is simple. Schedule inferior opponents and just simply win. Signature wins DON'T MATTER. Works for Alabama and Clemson every year.
Seriously. "He gets headaches during games..." So have the rest of the fans for most of this season.
Based off everything that has come out - not enough to fire him. Hate when we look bad nationally though.
Still nothing shows that he actually knew it happened - although it definitely looks bad.
He probably is Buck-I-Guy. I have seen all these guys consistently move seats to self-promote themselves. Saw it first hand against Navy in Baltimore. Big Nut went right over to the Midshipmen just so he can get on TV and act like he is a representative of tOSU. They can do whatever they want - but don't expect me to applaud it.
Buck-I-Guy, Big Nut, and all the other guys make me sick. Sorry, not sorry.