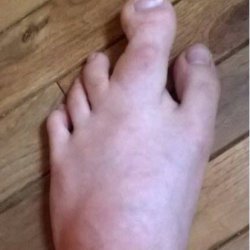 OleTimbo
Austin, Texas (via Chicago)
MEMBER SINCE September 11, 2017
Favorites
NFL TEAM: Bears
NHL TEAM: Blackhawks
NBA TEAM: Bulls
MLB TEAM: Cubs
SOCCER TEAM: None
Recent Activity
Pretty legit analysis. Very impressive.
Zero commits today? I'm so used to seeing "Boom" on the top that almost 24 hours feels like a lifetime.
Pleeeeeease flip him to OSU Lejond!
Safety is definitely important but I really hate the calls where the ball carrier is lowering his head to the point where there is contact to the neck or helmet. That should be considered when "reviewing" it
Classes probably couldn't hurt him. "they was proud of me". Excited to see him play!
Looks like a brand new jersey courtesy of Hong Kong. Still cool though.
Should be an interesting season. Go Bucks
If the Purdue loss is the only reason we are kept out - the formula is simple. Schedule inferior opponents and just simply win. Signature wins DON'T MATTER. Works for Alabama and Clemson every year.
Seriously. "He gets headaches during games..." So have the rest of the fans for most of this season.
Based off everything that has come out - not enough to fire him. Hate when we look bad nationally though.
Still nothing shows that he actually knew it happened - although it definitely looks bad.
He probably is Buck-I-Guy. I have seen all these guys consistently move seats to self-promote themselves. Saw it first hand against Navy in Baltimore. Big Nut went right over to the Midshipmen just so he can get on TV and act like he is a representative of tOSU. They can do whatever they want - but don't expect me to applaud it.
Buck-I-Guy, Big Nut, and all the other guys make me sick. Sorry, not sorry.
Class act. He was one of the good ones. RIP Earle.
JT was great in this game. Could be the best tOSU football video I have ever seen. Well done.
Once they graduate they are out of our jurisdiction!
A decisive victory would give us great momentum going into next year. Hopefully will convince a few available prospects to come to tOSU.
Pains me to say it - but I agree on the frustration with this one. I rarely blame a kid for committing and doing what he feels is right, but this one seemed like he wanted attention only. Not worried about it though, I'd rather have a kid like Tate who bleeds scarlet.
Hard to hate Iowa for any reason. They run a clean program and are just good Midwestern people. Still want the Buckeyes to run it up Saturday on them...
Dear baby jesus - please give us this victory by 10 points or more
What a great tackle on Spielman. He must have been pissed.