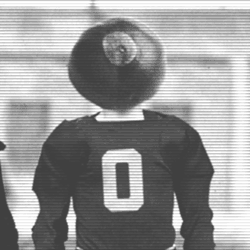 Ole Uncle Charle
---
MEMBER SINCE August 13, 2017
Recent Activity
No Shit Just reading the title was like a big kick to the dick!
how much experience do you think Stefanski has as a coordinator?
pay from bama... I'm mean playing for bama was his insurance
Agree. I personally will never be upset by a TSUN Loss
I would put up a pay check and bet if UFM was working at ESPN instead of FOX he would be in the top ten.
Does somebody know something the rest of us don't????
the lack of TE utilization in this Offense is almost criminal.
ding ding ding
We have a Winner
If I remember correctly the ark was captured by the Nazis just before WWII. If it wasn't for a crafty archaeologist it would have remained in german hands. Today it is kept in a secret government warehouse.
Ethiopia SMH
Or Auburn
or North Carolina
or Clemson
or Florda State
Too bad his dad doesn't have his own church...right Cam?
Is it too late to get the 1K?
nothing like tweeting the obvious... DV parade in 3....2....1...
Agreed, the majority of the 2nd quarter points are "coaching touchdowns". Coming it to the season I was a little worried at Days lack of HC experience. So far I have been completely wrong he is elite just like UFM said he was. Obviously the next couple of wks are critical but I feel much better about them now as opposed to the start of the season.
It the same story every year with them. They start as a top 5 team every year regardless and then sleep walk through the SEC east. They are consistently the most over hyped team in the country every year.
nope they will move SC to #3 and Georgia to #4
not sure where he will end up his frame could easily put on 30-40 lbs if that's what the plan is. Kid has a non stop motor and will be an impact player regardless.
Im going be shouting RUN DMC all season long!!!
We won't qualify if he is on the field
Yep and has been for at least 5 years or so. I will admit that he has looked a little more productive under Berholter but if Bradley is truly one of the best midfield players we have in this country then we are complete trash. Personal I refuse to invest in any us team that he is on.
RYAN "BETTER THAN MENSA" DAY
Dem Boyz love Dem Buckeyez RBs