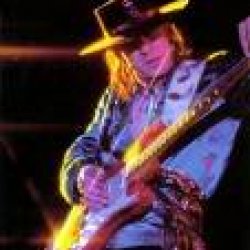 Oldschoolbuck
---
from Findlay, Ohio
MEMBER SINCE February 12, 2013
Favorites
SPORTS MOMENT: January 12, 2015
COLLEGE FOOTBALL PLAYER: Jack Tatum
COLLEGE BASKETBALL PLAYER: Kelvin Ransey
NFL TEAM: Miami Dolphins
MLB TEAM: Cincinnati Reds
Recent Activity
That '75 version was ... disturbing.
Impressive young man. In fact, the roster is full of impressive young men.
Check out John Coltrane. You'll enjoy if you like sax. (And who doesn't love a little sax?)
I have been a fan of the Buckeyes my whole life. I watched the Super Sophs destroy TTUN, then bludgeon OJ's Trojans to win a Natty in '68. Through Woody, Earle, Cooper, the Senator, and yes, even Urban, I have NEVER seen an OSU team look this dominant, skilled, talented, well coached, focused, and balanced in my memory.
The scary thing (for the rest of the country) is: this team knows there are lots of things to keep working on to improve even more.
Remember when Chase Young committed and LJ almost did cartwheels? Yeah, now we know why.
Catch TMC
Well done, SP.
This is a fun team to watch. OL starting to dominate - I think Stud gets way too much criticism (Day has shown he's not afraid to jettison under performing coaches; if he thought Studrawa was a liability, he'd have no problem letting him go). DL - when everyone is healthy, may the good Lord have mercy on the souls of B1G QBs. The back 7 have had a metamorphosis. ST are clicking... And there's still LOTS of room for improvement!
Ontario losing money selling ganja?! Leave it to government to figure out how to do THAT!!
I hate that stuff.
Yeah, my first real job after graduating from tOSU was in advertising; in Miami; in the early '80s. We were all taking "breaks" to snort the white powder - I saw some folks destroy their lives, got scared, and went with a cafe Cubano for a jolt of energy instead. However, we didn't listen to the people who warned us about the STRONG psychological dependence that develops.
Doing some beach combing, Grateful?
Hairball dissing Urban after his retirement is a typical punk move by the little bi*ch and encapsulates everything anyone needs to know about TTUN's "culture" - run the mouth, collect accolades (August National Championships & September Heismans), beat up on the Little Sisters of the Poor, get curb stomped by your arch rival and anyone else with a pulse, then whine about how the refs screwed you.
Here's Jimbaugh's legacy: unfulfilled expectations, alienating people he worked with, excuses, creepy weirdness, no Championships.
Maybe these "Michigan men" will learn to keep their mouths shut until they actually accomplish something!
Hope you have the mod cavalry backing you up tonight, Hove! (I'm being halfway facetious)
In all seriousness, though, we shouldn't tar and feather everyone who rubbed shoulders with Epstein. None of us know what Wexner (or anyone who did business with Epstein, for that matter) wondered, surmised, heard, or knew about him and his "private island"... And even if a person had no clue, how horrible would they feel knowing they helped finance it??
Yep. He's a Buckeye.
Day and staff are crushing it ... guess the Post-Urban fall-off in recruiting is another mirage as well.
Glad Shea's working on his golf game... when are the weasels heading to South Africa?
Golf, sightseeing, crazy Jimmy... November is going to be cold and dismal at AA Community College again this year.
Day, if successful (like winning a couple of National Championships in his first 5 years), could do what Nicholas Lou Saban has done at Alabama — pretty much anything he wants. IMHO, a successful college coach has it SIGNIFICANTLY better than a successful NFL coach, unless (as someone already mentioned), you're Belichick.
What's crazy, Leatherneck, is most of us (including me) were ECSTATIC when Schiano stayed on after the Tennessee "Charlie Foxtrot" in 2017. Something was waaaay off between him & Grinch (who was a bit of a head scratcher hire, TBH). If I recall (and I don't remember what the source was), he (Schiano) admitted the scheme was too complicated.
That begs the question: why the hell wasn't the scheme changed after it became apparent it wasn't working? Thank goodness Hafley and Mattison seem to be overhauling and simplifying the whole approach to how we play D.
These aren't concessions or last resorts, and the coaching staff isn't sweating the rankings one little bit.
Birm wrote this the other day. These 3* guys are players the staff was pursuing; guys they wanted. I know we all fall in love with star rankings (including moi), but I am going to give LJ, Hartline, Day, et. al. the benefit of the doubt.
I don't think the LSU "insiders" did themselves any favors with all of the talk about Ricks and his family moving to Baton Rouge; sounds like he was pissed, actually.
Snake, Snake. I don't know who DV'd you - I didn't because a difference of opinion isn't DV-worthy. I WILL say that many of the people DISAGREEING with you are long-time 11W members who have a history of reasoned, well thought-out comments. They are definitely NOT trolls.
There's an old saying in the legal world: "If you have the facts, pound the facts; if you have the law, pound the law; if you have neither, pound the table." You were pounding the table when you pulled the "troll" card.
BTW: Making fun of scUM is what we do.
If LJ likes him it's good enough for me.
I hear what Snake is saying (& frankly, expected the Debby Downers to comment on these guys that are 3 stars). Can you spell D.E.V.E.L.O.P.M.E.N.T.?
Something that WE do significantly better than the Weasels.
Might be worth going to a Princeton game this Fall if you're close to the 513.
Must've been a fat finger — or a noob who doesn't know the work of the Grandmaster of gifs
God bless Urban Meyer, but I don't see anyone in THIS offensive brain trust running Fields like Urban ran Braxton or JT. I hope Fields only runs if the play goes to sh*t, or on a QB sneak from the 1 for a TD.
My son went through security at DIA with half a joint in his coat pocket - didn't realize it until he got into Detroit... I guess DLo got a little extra scrutiny, or else TSA in NYC are more on the ball than in Denver.