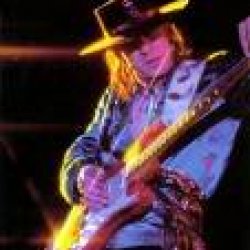 Oldschoolbuck
---
from Findlay, Ohio
MEMBER SINCE February 12, 2013
Favorites
SPORTS MOMENT: January 12, 2015
COLLEGE FOOTBALL PLAYER: Jack Tatum
COLLEGE BASKETBALL PLAYER: Kelvin Ransey
NFL TEAM: Miami Dolphins
MLB TEAM: Cincinnati Reds
Recent Activity
Ban hammer coming to an account near you soon, Marty. SMH!!
Congratulations to Big Dick Joe (laughing my ass off at that one). I guess God was watching hockey last night, right Dabo?
Somehow, I read the translation of the article on David Lighty in the voice of Chief Inspector Jacque Clouseau...
Absolutely beautiful, Barf.
I think I saw that Bama's draft-eligible players are not sitting out - including Jerry Jeudy. (Sorry, don't remember where & too lazy this morning to look it up.)
I'm sure Don Brown has a plan to cover him with one of scUM's speedy DBs like Josh Mettelus, so that should work out well (more famous plans, "Captain Smith, we're heading into an ice field..." Captain Smith: "The talent that built this ship is top notch... Full speed ahead!!").
Thing is, the video guy said in another "twit": "And I respect both programs". Even some of the TTUN faithful were agreeing with the dude.
But, yeah, I think Urban or Ryan would have had a "chat" with a tOSU videographer who said that.

Oh, yeah, thanks for the Christmas gift, Hudson.
Ehhh. Let them enjoy this "win" over THE (the real THE). It's probably as close as they're going to get to sniffing one when it truly counts. They are still bitter about us stealing Tommy Togiai from their backyard.
... a crushing blow.

Zack, Zack, Zack.
Sure, losing Phillips is not great, but a truly "crushing blow" would be an injury to one of our first round DBs before the Fiesta Bowl; or if Fields re-aggravated his knee; or if JK got some of Clemson's "shampoo" and was ineligible.
I'm honestly perplexed by the pearl clutching about this kid's flip. Would it have been great to get him? Of course! But Riep was playing more than mop up duties, and actually started to look pretty decent once he got his feet under him vs TTUN. Plus, I believe he started that game since Wade was injured.
The 3 DBs we signed are studs & Martinez is still in the mix, so I believe we'll be in pretty good shape (even if Martinez doesn't sign with the good guys).
We are one of the top programs in the nation (if not THE top) for developing NFL caliber DBs. It's been true since I was a kid watching Jack Tatum.
Ryan Day will hit a home run with the next DB Coach hire, and we'll be fine (BTW, I'm not sure it's going to be Coombs; I think he goes for someone like a Hafley - a "who's he?" - that becomes a rock star).
Lock. This. Guy. Down.
LJ has identified (it appears) his successor. Given the type of man he is, I don't believe LJ retires until he is CONVINCED Anunike is ready to take up the mantle and become the next great DL coach at tOSU.
The skunk weasels can't even develop their 4* & 5* players; meanwhile, the Buckeyes are not ONLY doing a stellar job of developing their players, they are developing rock star coaches!!
A WWII vet, TTUN star running back, pretty decent coach and AD. I believe the consensus opinion of people who were associated with him was, integrity, humility, an honorable man.
As Hove said, "Respect"
Ha! I immediately thought of "The Wreck of the Edmund Fitzgerald" when I read where Joe lived.

Gordon Lightfoot, an amazing lyricist: "I can see her lyin back in her satin dress, in a room where ya do what ya don't confess..."
I don't envy the coaching staff's schedule this week. The good news is, there is a LOT of experience on this staff - NFL experience to boot.

Two things on Josh Fryar receiving his AA Jersey: 1) The coaching staff seems to know what they're doing. 2) Some of the comments from 4 July (his "BOOM" day) aren't aging well at all.
You and I must be around the same age, Silver. You just described my experience and reactions to 50+ years of watching Buckeye football PERFECTLY.
Agree, C-Buck. The OL actually did a pretty good job protecting Fields. On the play he was injured, our TE Ruckert got blown up by a D lineman. Rashod might be a better blocker.
Agree. Woodson is much more reasoned than Des-mented.
Both are still traitors from Ohio that went to TTUN.
Plus, Miles isn't exactly tearing it up at Kansas.
Yup. Even got me choked up a little. I told my wife I'm going to have to put Day's picture beside Urban's in my Buckeye man-cave.
Lol. They either shut it down or it imploded.
After this game, I picture Don Brown yelling at clouds as he walks around the yard in his underwear.
Obviously, last year's carpet bombing of their D was on Brown, not Mattison or Washington or the tooth fairy. Yeah, give him AND Harbaugh lifetime contracts.
Yes, BuckeyeBulldog, BHI are a racist cult. I had the unfortunate experience of working with a couple of them in Miami, circa 1982. The Jewish friends I had thought they were all whack jobs - potentially dangerous whack jobs!
From the language used in this screed, I would bet the farm Larry, Jr. is part of this cult. It's very sad, actually.
Yes, PSU, "Welcome to the Machine..."
It was actually cringe-worthy watching Lee on the Game Day set Saturday in Waco. Herbie and Desmond had to help him out several times, like when he had about 6 teams qualifying for the CFP.
I wonder if this isn't his last year (though I've had that thought for about the last 3 years!).
Yeah, I'll watch Fox - they are a VAST improvement over ESPN.
Was very sad to see that happen to Tua - never want to see any kid get hurt. But my thought was, "THAT is all on you, Nick."
Great minds, SP; great minds!
That '75 version was ... disturbing.
Impressive young man. In fact, the roster is full of impressive young men.