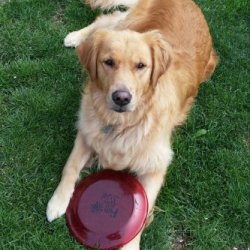 oldebucke
---
MEMBER SINCE December 09, 2013
Favorites
NFL TEAM: browns
MLB TEAM: Tribe
Recent Activity
He has "checked out". He's a defeated man, and it's showing more every day.
I would think his playing style would translate well to a solid NFL career. Stout enough against the run, but able to drop into coverage too. 3-down LB's are extremely coveted there just as much as in college. I'm rooting for him to make it.
He is....they peed in space. I think that is what he meant to say.
This is the first article all week that I was able to totally enjoy. Thank you, needed that.
I would have blamed it on spellcheck. Everyone else does. :)
I loved Day's use of the word "inexcusable" when referring to the long plays given up. Sounds like some accountability coming up instead of the proverbial " we need to work on that" or whatever. Lets hope.
I agree 100% !!!!! Those were not pick plays, They were totally OPI infractions as I alluded to in my earlier response to Kyle. He is the man, but I disagree with him on this one.
Ok Kyle, let's change the terminology here to illegally blocking down field. Blocking the DB downfield versus impeding his progress. Hoosiers got away with several of those imo.
Excellent write-up. My biggest take from this is what many of us suspected. Coombs was badly outcoached.
I can't say I agree. Even while watching the ending unfold, I was convinced Allen would go for the win with a 2pt. conversion attempt. Thankfully, we will never know.
Can't disagree with him. He had them playing their asses off.
One in the same...Mr. Red-Bull.
Yea, that Red-bull narrative was fun for alot of fans. Give me the nuts and bolts.
Hey Analyticalguy, you out there? Badd would like to hear from you.
Yes. Herman would be a much more effective recruiter. Ask yourself, would you rather go to a ti**y bar or have your coach over for a sleepover?
It almost sounded like Hartline "spanked" Fleming a little bit. Great coach, great young receiver.....should work out just fine.
With all due respect, SM, I am not confused. I am simply saying that I refuse to watch the Buckeyes and not hope that they score on every play/drive. I want to see them get a sack or interception on every defensive series. It's just no fun to watch them any other way. That's just me.
"Zach's best football is ahead of him." Of course it is, coach. I wish Day could give an honest appraisal of the staff's evaluation of Harrison's overall progress. Totally understandable why they won't. I hope it is the normal progression of a young player and not faint praise. I expected too much obviously. I have to keep reminding myself that he's just a true soph. ( but we need that outside pass rush THIS year). lol
I like money like everyone else. Just not that much, I guess.
I don't understand how any true Buckeye fan could put money on Indiana or any other opponent. I don't care if it's Kent State. You want to watch them and hope they don't score? That's no way to watch them play. I have put money on them, but I have NEVER bet against them. Never will!
Exactly. Most of us would trade places with him in a heartbeat. Here's hoping he gets his career back on track.
I see your point, SOhio, I just think he should handle his own responsibility's first. If the problem is with Miller, hopefully the staff will get him straightened out or replaced until he's ready. But yea, it would be human nature for Myer to try and overcompensate for the new guy. I think it will all work out and the OL becomes as dominate as we all expected.
Great article, Dan! Thanks. That said, Tom Allen and players handled their responses with aplomb. Kudos. I thought I was listening to Ryan Day and co. there for a minute.
Josh Myer's substandard play thus far has me the most baffled. The others on the "spotlight" list all had somewhat question marks because of inexperience or position change. Not him. Time for him to step up and dominate like he's capable of.