ohiowhitesnake
Wichita Falls, TX (via Dayton, OH)
Member since 30 August 2010 | Blog
Living the life, serving my country, and hating everything from TSUN!
Favorites
SPORTS MOMENT: Watching my 9 year old hit his first home run in little league
COLLEGE FOOTBALL PLAYER: Eddie George
COLLEGE BASKETBALL PLAYER: Rosy Cheeks
NFL TEAM: Saints
NBA TEAM: Cavs
MLB TEAM: Red Sox & Reds
SOCCER TEAM: WCHS Lady Pirates
Recent Activity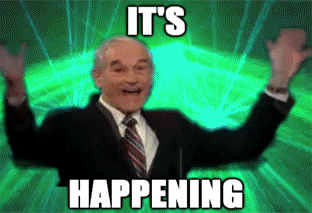 after the Cleveland Browns, who selected him in the fifth round of the 1959 NFL Draft, cut him in training camp.
The Browns downfall began then...
My pet peeve...People who make threads of comments that could be posted elsewhere.
/s
Shung da ma...spelling and annunciation are wayyyy off.
Love what's going on with this team. I was a huge Thad supporter, but I think we all see what can happen with a fresh perspective.
Hard work and believing in yourself/team can go a long way.
My mother in law is Korean, so I've picked up a few phrases. I am fluent in angry phrases, with no cursing.
Congrats, JT! Keep making us proud
I said Saints in the staff article earieler, but I am a Saints fan, so I'm a bit biased in my opinion. I will that our offense fits skill set well and there are plenty of weapons at his disposal.
This young man has a bright future. Football or whatever he decides to do in life
I'm a saints fan, and I would love to see them take a chance on him. He's a great rhythm passer and good distributor. That's the exact offense Sean Payton runs.
I do not think JT will be the next Drew Brees, but he's worth a late round selection.
Well said. You play the cards you are dealt, and right now, these guys are up big.
Bunch of Buckeyes and Saints
Nah Hove..didn't miss much
Mike Honcho is my alter ego
RIP. His voice is part of many of my childhood memories.
Thanks, Chief. I was tired of AF politics and 20 was enough.
The roads are pretty bad. Sheet of ice under a few inches of snow. Safe travels.
Made it safe and sound a few hours ago. Thanks for checking.
Toss up. First time in Iraq or near runway accident in Atlanta
Basket bucks look strong right now. I think 3-4 is reasonable.
Tua. He's probably going to be a Heisman front runner to start the season.
UGA fans are fair weather.