ohiowhitesnake
Augusta, GA (via Dayton, OH)
MEMBER SINCE August 30, 2010
Favorites
SPORTS MOMENT: Watching my then 9 year old hit his first home run in little league
COLLEGE FOOTBALL PLAYER: Eddie George
COLLEGE BASKETBALL PLAYER: Rosy Cheeks
NFL TEAM: Saints
NHL TEAM: Jackets
NBA TEAM: Cavs
MLB TEAM: Red Sox & Reds
SOCCER TEAM: USMNT
Recent Activity
This only means football in close.
Fan vote?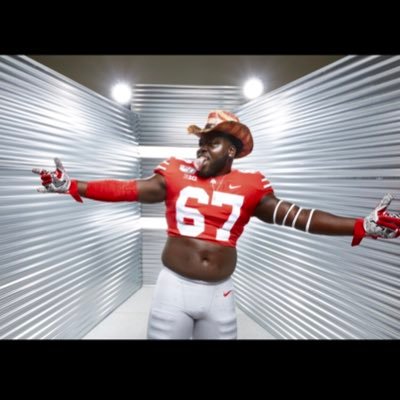 All in-a-row
Well they should be ready to row the boat
I'm all for F***Michigan daily, not just Friday.
Discipline and focus. There is no doubt the talent is elite, but like anyone on top, sometimes you lose focus on what got you there.

This also reminds me of one of the worst calls I've ever seen.
CFB is tough. Hell NFL isn't a cake walk, but I've done much better picking NFL.
Timeless, IMO
Given his age, I see his point...growing up in the 90's, I will always respect them.
The players and staff will straighten him out soon.

I got a Michael Thomas, Saints Jersey there. I'm happy with it
I own two. This is the first place I'd look.
If there's one unit I always trust, it's LJs D line.
Week 3-4 would be ideal to release their first poll. Most of the non conference match ups have been played and It gives voters a real look at what's on the field.
Funko Pops. At one point I had about 250. I've thinned it down to about 100
Fuck Michigan! I've got nothing else.
And I am sure many said the same thing about Jim Tressel. Time will tell
Clemson gets the benefit of the doubt because of their "aw shucks" coach. Dabo is the prototypical "southern gentleman", but they are more crooked than than a used car or timeshare salesman. I work with them, live near them and attended high school sporting events, they are scum. They will smile in your face and try to fuck your wife when you turn your back.
It's only a matter of time before the facade caves.
I heard ZS say he was one of the greatest leaders he's been around and now I see why. I'm ready to go hit someone
Moob :/
good luck to him. At least we had a shot after the late push.
Moving up is always a good thing. Congratulations.
Here to echo others, C-Deck is lit.
I love Eddie, but Trout is the best 27 to ever do it. He's already a HoFer with years to still play.