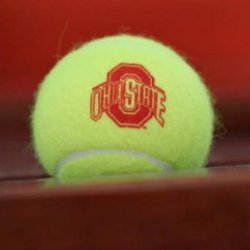 OhioT
---
Member since 07 February 2014 | Blog
Recent Activity
FANTASTIC job guys!! Way to keep dominating!
Update: stream looks like it's fixed.
I just called in to cbs (worried that I had also paid $10 for a radio stream), and they are apparently having technical difficulties with our game stream which should be fixed "within a matter of minutes".
I agree, even on that second down play when "The Buckeyes were simply in a no-win execution if both teams executed properly, which is exactly what happened" - what was the end result? 3 yard gain by El Guapo, and then he doesn't touch the ball for the next 2 plays??
Great to see this on 11W!! The last decade plus has been fantastic work by a great coaching staff and tremendous groups of guys. Looks like this season is shaping up to be special, keep it up fellas!!!
Maybe you guys can answer a question for me:
The Ohio State athletic department brings in over $100 million annually. They also spend over $100 million annually on sports - updating facilities, staffing, etc.
According to this quick overview: http://www.usatoday.com/picture-gallery/sports/college/2013/05/07/13-athletic-departments-that-exceed-100-million-total-revenue/2140847/ Ohio State reported that it brought in $142,043,057 in 2012. Ohio State also spent $124.4 million on its 36 teams that year.
So, just wondering, who is getting that extra 17+ million dollars?
I'm not necessarily saying that the athletes should get it, but, I would rather see that 17 million go back into the school and it's students rather than line some higher-up's pockets. How much money really is out there and what is currently being done with it?
Wow. That parking ticket app?? If technology can start allowing people to spend less effort, time, and money navigating bureaucratic mazes to dispute minor charges? This could be huge!
Let's go Bucks!! Tremendous job by our guys on the tennis court!!!!
Awesome!!!!!! Congrats boys!!!
I really like the new layout!!
Anyone else disagree with the "overrated chant" article? I agree that it's not very nice to shout things at the other team in the first place, but it's trash talk, right?
I don't think people are chanting "overrated" with the intention of saying "our strength of schedule shouldn't be as high after playing you"...I think the crowd is trying to talk some smack, when they say "overrated" I hear, "you ain't all that, we're way better than you, look at all the praise you're getting in the media, you don't deserve that ranking- WE deserve that ranking, get off our court you coddled privileged losers!"
I may be off base, but I don't think it's the "single dumbest late-game ritual in existence". I'm pretty sure it's just trash talk. I mean, does a late-game fan chant really lessen the impressiveness of the win? If OSU beats Arizona in a game, would the fans chanting overrated really cause the tournament committee to stop and say, "gee, you know I thought this was a big win for the buckeyes, but their fans DID point out that Arizona may be overrated....guess we'll keep them out of the dance this year..."
Finally, that Harvard analogy in the article??? What???? A more correct use is if you are competing with another candidate and THEY went to Harvard, to which you refer to as an overrated credential... Fans don't chant overrated at their own team....