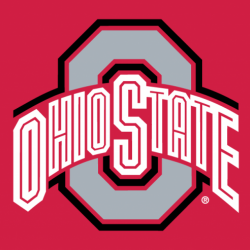 OhioState8188
---
Chapel Hill, North Carolina (via Cleveland, Ohio)
MEMBER SINCE December 07, 2014
Favorites
SPORTS MOMENT: The Game. 2016.
COLLEGE FOOTBALL PLAYER: Braxton Miller
COLLEGE BASKETBALL PLAYER: DeAngelo Russell
NFL TEAM: Cleveland Browns
NHL TEAM: Columbus Blue Jackets
NBA TEAM: Cleveland Cavaliers
MLB TEAM: Cleveland Indians
SOCCER TEAM: Columbus Crew
Recent Activity
Well deserved, he's been with us through the ups and downs - thanks CJ
This was supposed to be a rebuilding season and we were knocking on the door of the sweet sixteen for most of this game... onwards and upwards!
Next year's recruiting class is crazy too, which should help Kaleb dominate even more.
I'll just leave this here... LETS GO BUCKS
Graduating that fast... wow
I understand being able to practice in the spring and the effect that can have but Joe Burrow transferred super late and was able to lead LSU. Pushing for a waiver might come back to bite him.
Technically Chugonov had like one snap against Oregon State...
I laughed out loud when I saw this. Harbaugh is really just incredibly desperate to stay nationally relevant, so he continues with his usual antics (like the infamous Rome trip).
Maybe this is his genius plan to beat us... in 5 years...
probably the year before bradley roby? so like 2013?
Perfect game for Haskins to open up his career with as there is almost no pressure on him. That said, OSU was supposed to come to UNC where I would've been able to watch them for the first time... sigh...
Thank you 11W for the instant coverage and honest coverage this whole time - can be easy to get caught up in click bait reports
I'm all for alternates but some of those were... interesting
Glad we have the lead designers at nike on our side :)
http://www.espn.com/college-football/story/_/id/23933358/ohio-state-buckeyes-freshman-marcus-hooker-charged-dui
Just saw this - really sucks but he's so young that he'll definitely learn from it. Hopefully it doesn't distance him from the rest of the team/staff.
Our team has grown leaps and bounds since then and are a much different team. If they channel the energy that comes with playing in the tournament, I think they have a better shot than the "experts" might make it seem. I think the team is better when they're counted out...
OSU has been great against teams that rely on bigs this year (purdue and MSU come to mind). Hoping that translates over to tomorrow's game.
Let's gooooooo
Buckeyes open on my birthday :)
LET'S GO!!
I haven't heard of "Margin" Bagley :P
Hope KBD wins it but regardless, it doesn't change the fact that he's been a straight stud this year - Go Bucks!
Best caption I've seen in a long time... "Where did Joey Lane and the Ohio State Buckeyes end up in this week's AP College Basketball poll?"
#towelgang
(If you want to see the article: http://www.cleveland.com/osu/2018/02/ohio_state_basketball_ap_poll.html"
Watching everyone play their hearts out was amazing to see. Andre battling with Haas the whole night must have been brutal but he held his own. Also Andrew Dakich is one of the senior leaders we needed - down like 14 he was still willing the troops on and boy did they respond.
next coach up?
Open up 11W to check the game time and I see this... let's hope this doesn't mess with the insane team chemistry and grit that we have going right now.
That's why I said that a coaching exodus might be on the horizon. Schiano and Day have been talked about a lot to leave for the NFL and Larry Johnson's (and Urban Meyer lol) "imminent retirement" seems to be a recruiting tactic as well...
We avoid an exodus of players and now we might be looking at an exodus of coaches... success has its drawbacks I guess